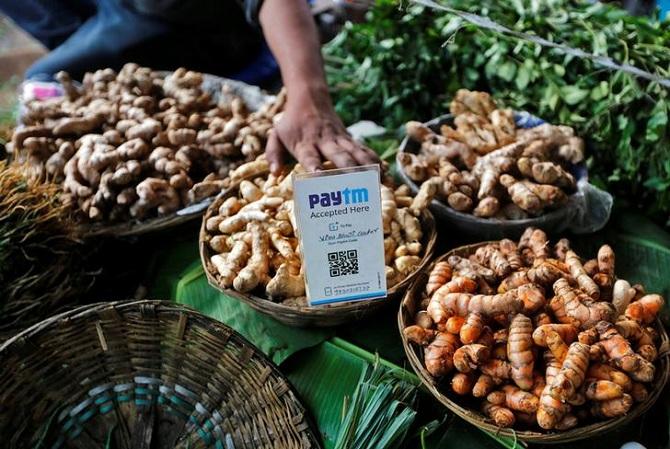 'Once UPI got implemented, why would anybody use a payment gateway or wallet?'
Payment wallets are bleeding as they monetise the transactions of users on their respective platforms, their balance sheets showing surging loss and paltry revenue.
Paytm, Freecharge, Mobikwik and several others have reported losses as they build a massive customer base with incentives.
These mobile wallets see earnings from digital transactions being minuscule, while competition to win and retain customers remains high.
Last week, HDFC Bank's veteran head, Aditya Puri, said the payment wallet business faced a bleak future, with the competition from wallets by established banks.
Experts say digital wallets are being held back by issues of inter-operability, despite their reducing the friction in payments that hindered banks.
However, with the advent of Unified Payments Interface, the playing field between banks and wallets became even, with traditional banks having the advantage of inter-operability.
"Once UPI got implemented, why would anybody use a payment gateway or wallet? They have to reinvent themselves. I think wallets and the gateways have to look ahead and say it is going to be a thin margins business. We have to focus on building not just another revenue model but also a stickiness model," said Devangshu Datta, chief executive at management consultancy Third Eyesight.
With it being hardly realistic to earn big money from transactions, digital wallets will need to look into differentiated revenue generation methods.
While India already has 250 million smartphone users, the number of people actively using digital wallets remains a fraction of that.
Paytm, largest in the market, says it's close to achieving 150 million monthly active customers. It has a payments bank licence that would allow offering of banking services to its users when operations begin later this month.
Snapdeal, which owns FreeCharge, has been struggling to sell the wallet company as losses mount and revenue does not match the spending.
Others say the pure-play digital wallet has been disrupted by the hybrid models that piggyback on UPI, creating a convenient, yet highly regulated, model.
Players such as PhonePe have built apps that are as compelling as any digital wallet; yet, their partnership with a bank means customers can pay directly out of their bank accounts.
The National Payments Corporation of India's BHIM UPI app, built as a reference for other developers, had 12.5 million downloads as of February 1, a month after it was launched.
"Fintechs (financial technology entities) build the app with a bank backing it. So, you're moving money but from your bank account, and I think that's where the world is moving. Wallets are not important -- the apps that give users more convenience are important," said Srikant Nadhamuni, co-founder and chairman at Novopay Solutions, a mobile wallet and board member at HDFC Bank.
Mobikwik, one of the larger entities in the digital wallet space, is in the market to raise funding yet again. The company had raised $50 million in May last year and another $40 mn in August.
While wallets might be struggling, the case for digital payments in India remains strong.
Since the Modi government's move to demonetise large-value currency bills, the volume of IMPS transactions shot up from 36.2 million in November to 62.4 mn in January.
In the same period, UPI transactions grew from 0.3 mn to 4.2 mn; the value of transactions on the platform grew from Rs 90 crore to Rs 1,660 crore.
The volume of transactions on wallets or prepaid instruments increased from 59 mn in November to 87.3 mn in January, with the value growing from Rs 1,320 crore to Rs 2,100 crore in the same period.
Photograph: Shailesh Andrade/Reuters.