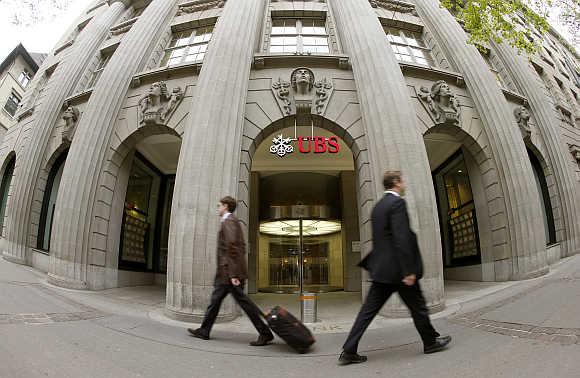 Rajkot-based bullion trader Pankaj Lodhya, who has been named by the Centre in an affidavit filed before the Supreme Court in the black money case, on Monday denied having a foreign bank account and said he was shocked to find his name in the list.
"I have no account in the Swiss bank. I have no foreign bank account. I came to know about this from media.... I am shocked," Lodhya said.
"I have declared all my wealth before the Income Tax department," he said.
Replying to a question on his future course of action, Lodhya said, "We will cooperate with all the authorities and legal procedure will be followed by us."
Lodhya is the owner of Rajkot-based Shreeji Trading Company, which is involved in bullion trading. It has business links in all major cities of the country for gold trading.
The firm offers wholesale delivery of bullion to domestic users like ornament manufacturers, goldsmiths, jewellers and semi-wholesalers.
The group, established 15 years ago, has branch networks in Ahmedabad, New Delhi, Jaipur, Raipur, Indore and Bangalore, its website said.
It has two subsidiaries - Shreeji Ornaments Pvt Ltd and Shreeji Realty.

Lodhya's firm also started a spot precious metal online trading system called Shreeji Spot in 2008.
The central government today filed an affidavit before the Supreme Court in the black money case, naming three prominent businessmen Pradip Burman, formerly of Dabur group, Goa-based miner Radha S Timblo and Lodhya.
The Centre told the court that it had no intention to withhold names of persons who have stashed black money abroad and stated that information received from foreign countries will be disclosed in all cases where tax evasion is established.