Organised retail entrepreneur Kishore Biyani has questioned the rationale behind investors committing billions of dollars to India's e-commerce sector in the recent past.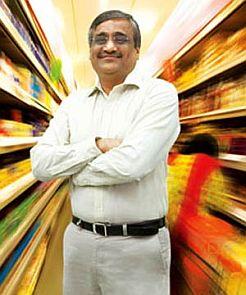 The Future Group chief also expressed concern that online retailers, flush with cash, may eventually look at buying into traditional brick and mortar companies.
"These days, the media only looks at e-commerce. However, you must also ask if gross margins of any such company are positive or not. There is hope of survival for them when their gross margins are positive. I'm not saying it is sustainable or it is not sustainable," Biyani told PTI.
"They're getting private equity money in the hope that one day they'll have their own products and brands," he added.
At present, most e-tailers act as market places, selling other companies' brands and through exclusive tie-ups in certain categories.
These comments from Biyani, who is credited with making the organised retail sector a force to reckon with over the last 15 years, come within three months of online retailer Flipkart raising $1 billion in a new round of funding at an enterprise valuation of a staggering $7 billion.
The Flipkart announcement was followed up with American e-tailer Amazon's statement of committing $2 billion as investments in the country.
Experts have said that gross profit margins are low only when retailers act merely as sellers of goods manufactured by someone else, and that margins tend to increase when retailers sell their own brands.
This is one of the reasons why Biyani stepped into the FMCG sector, with his own brands and also announced that he would target sales of company-owned brands, and increase his own brands to 80 per cent by FY2020 at his retail stores.
The online medium, Biyani said, is "only technology for getting orders".
Biyani's electronic store already has an online presence and adopts a hybrid approach to sales involving both online as well as traditional brick and mortar stores.
The maverick entrepreneur also dismissed speculation that he would launch a major e-commerce initiative soon.
"We're launching a promotion. It's not e-commerce," he said, reacting to reports of an imminent announcement of an e-commerce initiative on October 1.