Poor rain threatens recovery in production this season, sugar prices at three-month high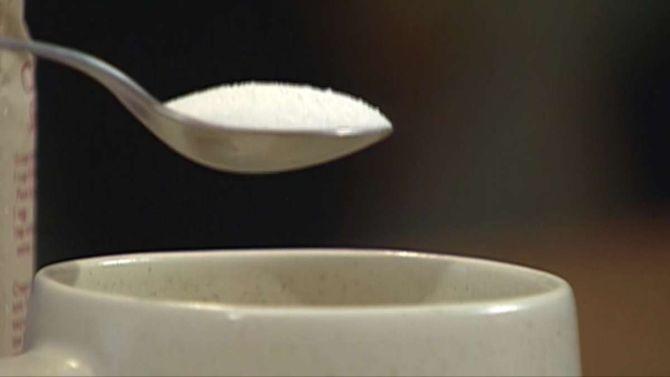 Over half of India currently faces sugar deficit despite existence of huge carryover stocks from the previous year and bumper output in some states including Uttar Pradesh and Maharashtra.
Deficient monsoon rain so far has threatened recovery in sugar production this season, the second year in a row, pushing sugar prices to a three-month high in the past few weeks.
Industry sources said 14 states and Union Territories with a huge sugar consumption base are currently facing supply shortage due to low output last year.
These include major consumers such as West Bengal, Rajasthan, and Bihar to name a few. Despite growing consumption, a number of these states do not produce sugar at all.
The government has asked Indian Sugar Mills Association (ISMA) to ensure that Mills do not increase prices as market prices were quoted at three-month highs.
In response to the letter from ministry of consumer affairs to check prices, Saritha Reddy, president ISMA said that, "We have asked all member sugar mills, writing individually to them, to keep prices under check.
We also want prices to remain under check and do not go up unreasonably."
The government had also allowed duty free import of 0.5 million tonnes of raw sugar to bridge the regional deficit, experts believe the quantity insufficient to meet the region's demand.
"During the fortnight ahead of GST (goods and services tax) levy, traders and stockists abstained from re-stocking.
Consequently, trading of sugar came to a grinding halt.
In the first week of July (post implementation of GST on July 1), traders faced huge difficulties in generating e-bill which also interrupted supply.
Now, all these demands suddenly came since the second week of July resulting into price rise," said Sanjeev Babar, Managing Director, Maharashtra State Co-operative Sugar Factories Federation Ltd.
Meanwhile, India's central, eastern and north-eastern states would need 5.4 million tonnes of sugar to flow in from surplus region or through imports as these regions are in huge deficit.
States such as Uttar Pradesh, which produced 8.7 million tonnes of sugar in 2016-17 against a consumption of 3.7 million tonnes, and Maharashtra with a production of 4.2 million tonnes and consumption of 3.3 million tonnes need to supply to the deficit state to control prices there.
Interestingly, major cane growing regions in Maharashtra have witnessed below normal rainfall for the week ended July 12 resulting in 5 per cent of cumulative rainfall so far this season.
In northern Karnataka too, the rainfall remained below normal for the week ended July 12, lowering prospects of cane yield in the region.
But, the Indian Meteorological Department's forecast of a return of rainfall in the week ahead, provides a good prospect for cane crops.
Meanwhile, rating agency Icra had recently forecast sugar prices in India to move up following the government's decision to raise import duty to 50 per cent from the existing 40 per cent to control cheap import.
Concerned with rising prices, the Ministry of Consumer Affairs has directed all sugar associations to order their respective mill members to improve supply to curtail prices.
Photograph: Reuters