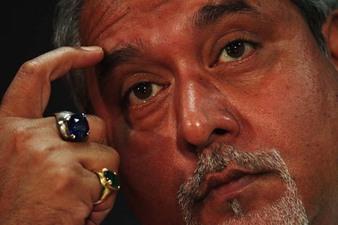 A case has been lodged against UB group chairman Vijay Mallya by farmers allegedly for forgery in the Patna district police on Thursday said.
"An FIR was lodged against Mallya and three others on forgery charges following the directive of the Danapur civil court," Naubatpur police station in charge Bindod Kumar said.
Kumar said that some farmers had lodged a case in Danapur civil court accusing Mallya of acquiring their land for setting up a liquor factory without providing them adequate compensation.
In their FIR, they alleged that the group officials were dilly dallying in payment of adequate compensation to some farmers, while fews others were provided preferential treatment.
According to the local police officials, the state government in 2007 had taken a consent letter from the farmers of Kopa, Kala and Vhainpura villages near Naubatpur for acquisition of their agricultural land to set up a sugar factory .
The acquisition process for 96 acres land had also began and compensation was paid to most of the farmers.
But in 2011, around 42 of the 96 acres of land was transferred to the UB group through Bihar State Industrial Area Development Authority for setting up liquor factory.
"After farmers came to know about this development, they launched an agitation against setting up liquor factory near their villages," police said.