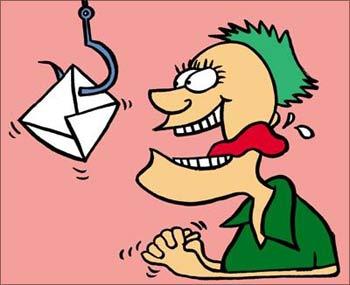 The I-T department on Monday cautioned the public against responding to emails originating from private addresses as tax personnel send communication only through official email addresses.
"Information has been received from several quarters that emails are being received by taxpayers claiming to be sent by the Income Tax Department asking the taxpayers to download file containing payable tax details."
"It is clarified that the Income Tax Department does not send any communication from private email addresses such as Gmail, yahoo etc. Taxpayers are cautioned that they should not respond to such phishing mails and avoid downloading any attachment, which may contain virus or malicious software," the Central Board of Direct Taxes (CBDT) said in a statement.
Phishing is the attempt to get sensitive information such as usernames and passwords, by masquerading as a trustworthy entity in an electronic communication.
The department further said taxpayers are advised to visit "Report Phishing" button on National Website of Income Tax Department in case they receive such phishing mails.
Please click here for the Complete Coverage of Budget 2014 -15