The cumulative loss of 20 state-run lenders stood at Rs 14,000 crore during Q4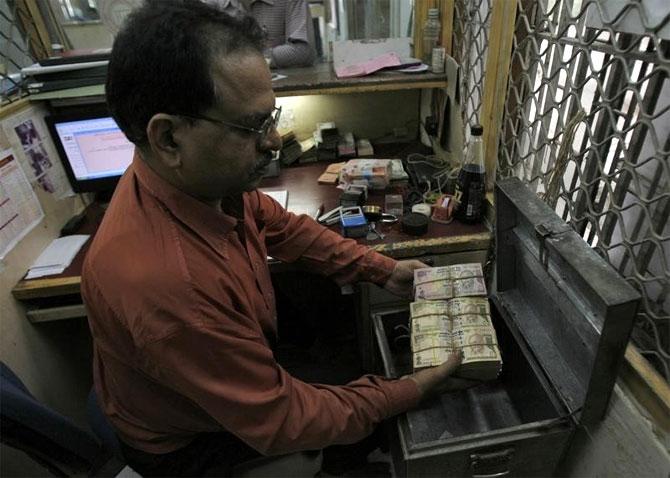 The Banks Board Bureau (BBB) would put in place an interim mechanism to resolve bad loans issue by June 15, its chairman Vinod Rai said recently.
The announcement comes amid huge losses reported by public sector banks in the fourth quarter of 2015-16 due to high provisioning for non-performing assets.
The proposed mechanism in the works will help analyse some of the processes to help banks overcome their non-performing assets.
"Resolving issue of stressed assets is a priority.... We are working on putting in place an intermediate mechanism to resolve the non-performing assets issue. It should be in place in a fortnight or a maximum of three weeks from now," said Rai, speaking at the Banking and Finance Summit organised by the Confederation of Indian Industry (CII).
The mechanism in the works would be in the domain of banks and outside the BBB, he said. It would give a lot of comfort to bank decision-makers and would be very credible. The modalities are still being thought through, he added.
The intermediate mechanism would only focus on the processes undertaken in the resolution and not the pricing decisions involved. "There are two kinds of issues, one is process of resolution and the other is the pricing at which the resolution takes place. Pricing is the commercial judgement of the institution, I don't think it would be fair to have an outside agency to take that decision," he said.
Recently, Punjab National Bank had reported the highest quarterly loss in Indian banking history of over Rs 5,300 crore (Rs 53 billion) for the quarter ended March. Other banks, including UCO Bank, Bank of Baroda, Dena Bank, Central Bank of India, and Allahabad Bank, have also reported significant losses in fourth quarter of 2015-16.
The cumulative loss of 20 state-run lenders stood at Rs 14,000 crore (Rs 140 billion) during Q4.
Rai said banks have started the process of cleaning up their balance sheets and RBI would come up with guidelines for joint lending.
The gross NPAs of state-owned banks went up to more than seven per cent as of December 2015 from 5.43 per cent in March 2015.
Remaining positive that the current banking sector challenge would be overcome, Rai said financial institutions have to trust borrowers and improve lending. "We need to help banks to get back to lending again," he said.

A separate holding company would be set up to transfer government shareholding in public sector banks, he said. However, the priorities for BBB were taking care of the vacancies and the lending process. Holding company and consolidation would come later, added Rai.
Photograph: Reuters