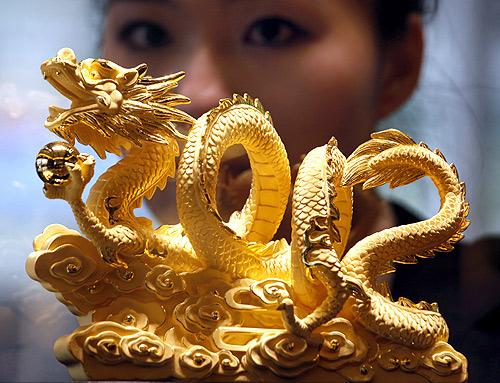 Banks have swung into action as gold prices continue to slide. Reduced loan-to-value ratio (LTV), cautious lending, and a close monitoring of the gold loan portfolio have prompted them to hedge their loan books against the reduction in prices.
The yellow metal has lost 14.5 per cent in the past year and fallen to Rs 26,660 for 10 gm from Rs 31,190 for 10 gm a year ago. In the past six months, the speed of slide has increased, with gold losing 10 per cent.
To safeguard themselves, lenders have reduced the LTV (the part that can be given as loan) on gold. For instance, Federal Bank was earlier financing up to 70-75 per cent of LTV on gold ornaments, and has reduced it to around 60 per cent for a one-year tenure.
"We are also looking at starting short-tenure loans of up to a month, three months, etc. For such loans, we will be ready to provide higher finance. But for a loan of one year, we are now looking at an LTV of 60 per cent or so compared to the 70 per cent or so we were lending earlier. The prices have become very volatile," said A Surendran, general manager and head (retail business) at Federal Bank.
Lenders have also started monitoring their gold loan portfolio more cautiously, as risk rises with a fluctuating prices.
According to a senior Indian Bank official, the sharp fall in gold prices increases the risk for existing gold loan portfolios. Therefore, the bank is marking the portfolio to market (revaluing an asset at current prices) daily.

With the fall in prices, the eligible amount for loan is also coming down. So for existing loans, borrowers are being asked to bring in additional collateral or prepay for amount, which is in excess of the eligible sum.

The bank has kept the loan to value ratio and risk margin intact as the daily mark to market exercise captures the pricing trends, said the executive.
With the drop in gold prices, the customers have also become reluctant to lend by pledging their gold ornaments, says another banker. As a result of the falling prices, for the same amount of gold, a customer would be eligible for a lesser amount of loan now compared with last year.
Gold prices are likely to be under pressure for some more time and, as a result, banks continue to grow their portfolio with more caution.
"With favourable conditions for an appreciating dollar, and given the strong correlation between gold and the dollar, we would not be surprised if the price of gold dropped below $1,100 per ounce during the first half of 2015," says a report from Natixis Commodities Research.
Currently, gold is around $1,189 an ounce.