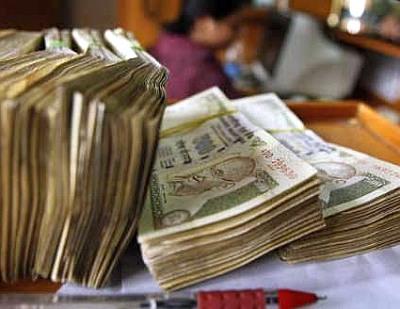 The Insolvency and Bankruptcy Code will help improve the ease of doing business and will be a big positive for the banking sector as it aims to ensure a consolidated legal framework for resolving bankruptcy, says a Nomura report.
Rajya Sabha or the Upper House of Parliament on Wednesday passed the Bankruptcy Code, paving the way for India to have the law.
"India currently ranks 136 in the World Bank's resolving insolvency ranking; it takes 4.3 years to resolve insolvency and the recovery rate (at 25.7 cents to a dollar) is very low.
"Therefore, a consolidated legal framework for resolving bankruptcy will play a key role in improving the ease of doing business in India," Nomura said.
According to the report, there are multiple laws dealing with insolvency in India, which lead to delays.
This Code will consolidate the existing framework and create a new institutional structure, including setting a time-limit of 180 days within which the resolution has to be completed.
Moreover, the Code is a big positive for the banking sector, which is currently burdened with stressed assets.
As it gives banks (creditors) a legal path for recovering their dues in a time-bound manner, it said, adding that "it should make lenders more confident in lending and borrowers more accountable".
"Overall, the Code is a very positive financial sector reform," the report added.
The Lok Sabha had passed the Bill on May 5.
As it has now been passed by both the houses of Parliament, India will have a bankruptcy law once the President signs the legislation.
The Code has enabled provisions to deal with cross border insolvency and establish an 'Insolvency and Bankruptcy Board of India' to exercise regulatory oversight over insolvency professionals, insolvency professional agencies and information utilities.
© Copyright 2021 PTI. All rights reserved. Republication or redistribution of PTI content, including by framing or similar means, is expressly prohibited without the prior written consent.