Goods seized are worth Rs 12.52 cr in the Rs 6,000 cr suspicious forex transactions case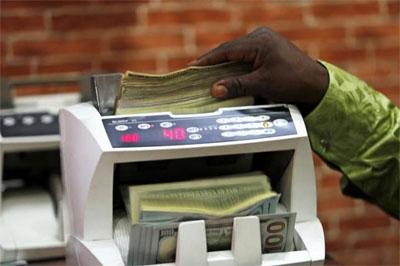 The Enforcement Directorate (ED) has attached assets, including upmarket real estate properties and luxury cars, worth Rs 12.52 crore (Rs 125.2 million) in connection with its money laundering probe in the Rs 6,000 crore (Rs 60 billion) suspicious forex transactions case at a Bank of Baroda (BoB) branch in New Delhi.
The attachment of over a dozen movable and immovable assets has been done under the criminal provisions of the Prevention of Money Laundering Act (PMLA) against four accused who had been arrested in the case.
"On conclusion of preliminary investigation, some properties of the accused persons -- Kamal Kalra, Chandan Bhatia, Sanjay Aggarwal and Gurucharan Singh -- have been attached provisionally. The total value of the assets attached is Rs 12.52 crore," an official statement from the agency said.
An attachment order under PMLA can be challenged by the accused parties before the designated adjudicating authority and the ED action is aimed at stopping the accused from gaining benefits of the ill-gotten or tainted wealth.
The list of 14 seized properties in the case include flats and plots in Delhi, Gurgaon and Rajasthan and expensive cars like Mercedes Benz, Elantra and Honda City.
"The agency will soon initiate action to take possession of these assets," a source said.
ED had earlier termed this case to be an alleged incident of trade-based money laundering, where accused traders evade custom duties and taxes to generate slush funds.
All the four, who had been arrested in October, were said to be alleged middlemen for at least 15 fake companies, out of the total 59 which were involved in the perpetrating of the economic crime unearthed few months back.
The ED had said the four allegedly connived with each other in "forming" fake companies and business entities in Hong Kong by "over valuing" the export value and subsequently claiming duty drawbacks.
The CBI and a host of other probe agencies are investigating this case under separate laws that they enforce in the country.
CBI had also arrested BoB AGM S K Garg and Jainish Dubey, who headed the foreign exchange division at its Ashok Vihar branch here, under various provisions of the IPC and the Prevention of Corruption Act.
© Copyright 2022 PTI. All rights reserved. Republication or redistribution of PTI content, including by framing or similar means, is expressly prohibited without the prior written consent.