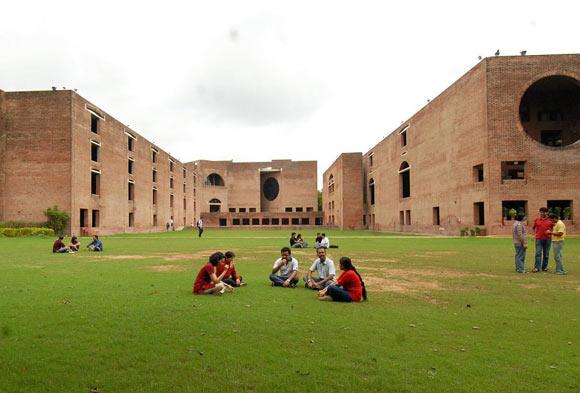 To meet this week on representation to HRD ministry for degree granting power, autonomy.
Restive over the Indian Institute of Management (IIM) Bill, 2017, other business schools offering a post graduate diploma in management (PGDM) are seeking a level playing field from the Union ministry of human resource development.
They are now also seeking the degree granting power, believing passage of the IIM Bill would lead to recruiters and foreign partners questioning the validity of a PGDM.
For this, these institutes, under the umbrella of Education Promotion Society for India (EPSI), will be meeting on Saturday in Delhi to raise the issue and decide on future action.
"Any passing of an Act usually takes a long time. However, with the IIM Bill turning out to be a reality soon, we are apprehensive that the PGDM we offer will be rendered legally invalid by recruiters and foreign partners, since IIMs would begin offering degrees under the new Act. We will, therefore, be meeting to decide how to raise this issue with authorities such as MHRD and the prime minister's office, and seek a level playing field with the IIMs," said H Chaturvedi, alternate president of EPSI and director, Birla Institute of Management Technology, Greater Noida.
EPSI comprises a little over 500 private institutions. These also include the likes of XLRI, MDI, SPJIMR, IMT and K J Somaiya. They contend the level field between IIMs and other PGDM institutions existing for 60 years will be "seriously disturbed" if the latter continue to grant only a diploma.
According to EPSI, in the 1960s, after formation of the IIMs at Ahmedabad and Calcutta, it was thought that as the latter two would not be able to fulfill the personnel needs of Indian businesses, private PGDM institutions were recognised and allowed by the MHRD to be run as autonomous business schools.
"During these 60 years, several hundred thousand have graduated from these institutions and joined industry within the country and abroad. It is imperative that MHRD immediately take up the issue of future legal entity of these private PGDM institutions, since henceforth the recruiters and foreign universities will have doubts about the legal status of a PGDM," said Chaturvedi.
Since 2011, these institutions have also been fighting against the All India Council for Technical Education (AICTE) to protect their autonomy. The Supreme Court had stayed the AICTE order in this regard, that aimed to bring these private institutions under respective state governments. The matter is still in court.
In the coming meeting, EPSI intends to ask the ministry for autonomy under the AICTE and the degree granting powers.
Effective implementation of Make in India, Digital India, Startup India, JAM Trinity and other schemes launched by the government will require a huge number of managerial talent. The IIMs alone cannot meet this, says Chaturvedi.
To maintain the existing talent pipeline of producing 75,000 managers every year, it will be necessary to help the 500-odd PGDM institutions to grow, with autonomy and legal status, he added.