M&M will close down GenZe, an e-scooter business in California, because it is unlikely it would stand on its own feet, and is ahead of its time.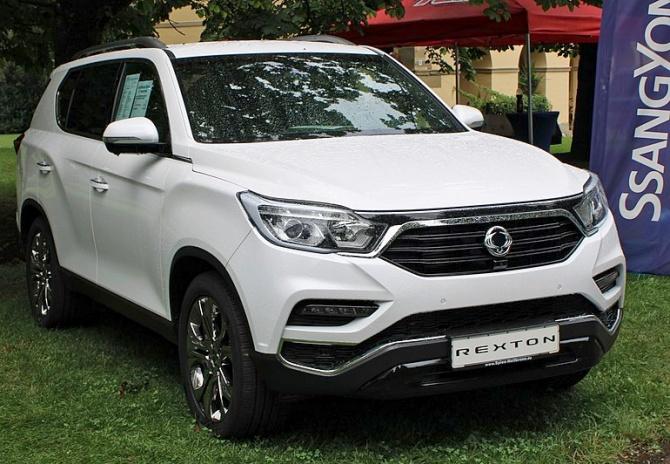 International revenues for most of the Mahindra group's business ventures in the past five years either grew or dwindled marginally, save for M&M, the flagship business, whose missteps shrank its turnover to Rs 33,000 crore, down by Rs 4,000 crore from the financial year 2019, thereby dragging down group profits.
The diversified group's combined revenues are split equally between domestic and international, and 64 per cent and 36 per cent after excluding Tech Mahindra, which gets almost all its revenue offshore. (Tech Mahindra is not an M&M majority-owned company.)
The firm's operating management, at a recent investor meet, said it would rein in funding international ventures that had led to the impairment of its balance sheet.
Mahindra executive chairman Anand Mahindra said: "We will be far more calibrated in our global business strategy but we won't suddenly become a turtle and go inwards. We will fail faster, if we have to."
M&M will halt investment in carmaker SsangYong Motor Co. in South Korea, bought for Rs 2,100 crore in 2011, and proceed to divest it.
Talking to Business Standard, Pawan Goenka, M&M's outgoing managing director who led the auto business for almost two decades, said: "Multiple things had played out with regard to SsangYong.
"They included headwinds of sales slowdown in South Korea and other markets before the current situation of the pandemic, which made an ongoing required capital allocation of around Rs 3,600 crore unviable."
While no more equity will be given to SsangYong, under present conditions what continues is an arrangement for the Korean player to make M&M SUVs on a licensed basis, Goenka said.
While SsangYong was on the cusp of being profitable, key markets like Russia and China proved to be troublesome.
"It appears it did not meet expectations, performing poorly in its home market of South Korea and globally," said Suraj Ghosh, principal analyst (powertrain forecast), IHS Markit.
"Though the development of petrol engines by M&M is credited to SsangYong's capabilities, the full potential of the deal, as envisaged, could not be realised as joint tech development didn't materialise, nor did brand M&M get augmentation in other geographies."
GenZe, an e-scooter business in California, will also be closed down, because it is unlikely it would stand on its own feet, and is ahead of its time.
"There is a danger in investing too early," said Anish Shah, deputy managing director and chief financial officer, Mahindra.
Other offshore ventures range from supply-chain management to houses for designing sports cars.
What stays has to fulfil financial milestones of 18 per cent RoE (return on equity) in three-five years or add strong quantifiable strategic benefit, or be exited, Shah said.
"Pininfarina, for example, which is building a limited edition of 75 electric super sports cars at a low cost, with the best possible tech in the world, will have great input for our e-car business in India," he said.
Pininfarina is majority-owned by Tech Mahindra.
An analyst said conglomerates must look at their capital allocation more tightly as such buys became especially tempting because of low-debt options, which might include leveraged buyouts, employing a mix of debt and the target's revenues.
Yet, there are instances of success: Bajaj Auto's buyout of KTM thrived because its products sold in India, and then later both shared platforms.
Mahindra's tractors and farm equipment arm thrived amid several downturns.
It has emerged as the largest seller of tractors in the world, selling more than 300,000 in FY20, Ghosh said.
That is also in part because India is one of the largest tractor markets in the world.
To be the biggest in every market, the group has to have a defined strategy when it comes to key areas that include Mexico and Brazil.
"You can't go into every (tractor) market with a flag, and sometimes have to grow inorganically," Goenka said.
"In the US, it took us 20 years to get to where we are now, and we can't wait that long in some markets."
Hence acquisitions in Japan, Turkey, and Finland.
M&M executive director (auto & farm sectors) Rajesh Jejurikar said: "There will be four new tractor platforms from Mitsubishi to churn out products for Japan, other Asian markets, and North America, and will start in the next two years.
"The key focus markets are Turkey, Japan, and Finland."
However, it's also likely that the Turkey acquisition, which was a tractor maker and a foundry unit, may see some cuts.
Shah said there was a loss-making unit in Turkey, and it was being watched closely and might be wound down.
On the IT side, Shah said "Tech Mahindra, which is already international (90 per cent revenue), is well positioned in all key geographies and continues to look for growth."
"Businesses like Mahindra Holidays, which have expanded to markets like Finland, Thailand, Bhutan, Sri Lanka and the US, have also grown, jumping four times in revenue to Rs 2,400 crore in past five years.
Why have shareholders seen diminished returns in recent times?
Shah said between 2002 and 2018, M&M was the top-performing stock in the Nifty 50 with 31 per cent annual growth, driven by 34 per cent growth in earnings per share, 22 per cent RoE, and some Rs 2,400 crore of cash generated annually.
"Yes, even for the financial years 2019 to 2020, average cash generation was Rs 5,100 crore a year which is as good or bad but what went wrong was SsangYong, which ballooned losses and those have to be down to zero," he said.
"We have to get back to 30 per cent growth as we go forward."
Meanwhile, that growth may have to come from home quarters, for which Mahindra says it's prepared.
"We do have three SUVs lined up for launch in the next 12 months," Goenka concluded.
Photograph: Kind courtesy, Wikimedia Commons