The diesel car becomes too expensive with BS-VI and market assessment says the customer will not buy it at that price, says R C Bhargava, chairman, MSIL.
He expects buyer preference to change swiftly in favour of petrol, CNG, and other alternative technologies.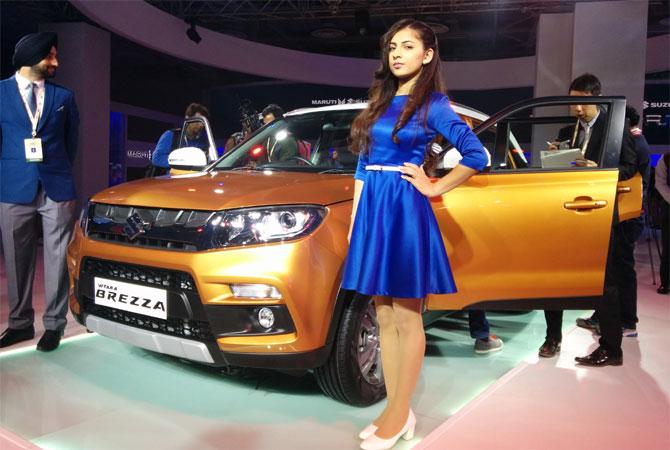 Maruti Suzuki India (MSIL) will pull the plug on diesel cars from April 1, 2020, the day the new Bharat Stage (BS)-VI emission norms take effect and, though they account for almost a third of sales, the move is unlikely to dent the market leader's volumes, according to R C Bhargava, chairman, MSIL.
Bhargava expects the buyer preference to change swiftly in favour of petrol, compressed natural gas (CNG), and other alternative technologies, as diesel cars fall out of favour, owing to the steeper price premium they will command over the gasoline counterparts.
"The diesel car becomes too expensive with BS-VI and our market assessment says the customer will not buy it at that price," Bhargava told Business Standard.
He expects the switch between the two fuel types to be as rapid as it was in 2011, when the market for petrol suddenly collapsed, while diesel demand shot up, owing to the wide price gap.
"Back then, the price gap between the two was as high as Rs 32 per litre.
"Everybody switched to diesel. How long did it take? Now the reverse is happening," said Bhargava.
Instead Maruti will focus on cleaner technologies, including CNG, electric, hybrid, and biofuel.
As Maruti has been planning for stringent emission standards and a growing preference for petrol models, it has been systematically steering away from diesel cars.
It plans to shut down its diesel engine assembly plant in Gurugram, which makes the 1.3-litre multijet diesel engine sourced from Fiat.
The engine powers some of its highest-selling models such as the Brezza, Baleno, and Ertiga.
The share of diesel cars in India slipped to around 20 per cent of passenger vehicles in the nine months through December 2018, the lowest in a decade, according to industry estimates.
Owing to the steep conversion costs of upgrading BS-IV to BS-VI - anywhere between Rs 130,000 and Rs 150,000 per unit for small diesel engines - Maruti plans to stop using the 1.3-litre diesel engine, replacing it with a 1.5-litre diesel engine, developed in-house by Suzuki.
Last month, the company upgraded the Ciaz with the newly developed engine.
However, this too will be discontinued from April 1, 2020, until the BS-VI variant is ready to be launched in 2021, said a person familiar with the company's plans.
Meanwhile, mandatory safety features such as airbags, anti-lock braking systems, and electronic brakeforce distribution, among others, will also push up prices and impact demand, said Bhargava.
"Everybody is just talking about BS-VI. But it's not only BS-VI.
"There are also many new safety regulations coming in and, for petrol cars at least, the safety features will add much more to the cost than BS-VI," he said.
Citing the instance of the Alto K10, which received an upgrade recently with safety features such as a seatbelt reminder, a speed alert system, and a standard driver side airbag, Bhargava said the starting price of the new Alto will be Rs 366,000, compared to the current Rs 342,000.
"For a small car, it's a substantial amount of extra costs. The Alto is an entry-level car and the price may prompt buyers to delay the purchase," he said.
Commenting on the overall impact on volumes for the industry in the ongoing financial year, ahead of the new emission and safety regulations that kick in from the next financial year, Bhargava said the market doesn't only go by prices; a host of other factors come into play.
"It is an interesting year as it's a post-election year. Let's see what happens. It's premature to make a prediction," he said.
Analysts said Maruti will gain from the shift to petrol.
"We don't see much impact of the discontinuation of diesel models, as petrol and CNG models have seen a steady rise in demand.
"In fact, we believe Maruti, owing to its large portfolio of petrol models, is better prepared than its rivals to take advantage of the shift," said Bharat Gianani, analyst at Sharekhan.
He expects the price gap between diesel and petrol models after BS-VI to increase to 20 per cent, from the current 12-13 per cent.
There is a very high probability of the shift towards petrol models gaining further traction, Gianani added.
Competitive intensity is expected to remain high in the near term due to the new products of competitors.
"However, Maruti is expected to sustain its market share over the next one to two years due to its focus on new products, network expansion, and the customer preference for petrol vehicles," wrote Raghun­andhan N L, analyst at Emkay Equity Research, in a recent report.
But those who are less optimistic believe Maruti may see some effect on volumes if the anticipated move to petrol turns out to be slower than expected and diesel correspondingly continues to remain in favour for longer.