Sedans, SUVs and sporty saloons. If Mercedes-Benz is going to bet big on a smaller sedan, its arch-rival, Volkswagen-owned Audi, believes the way forward is to go even bigger, says Pavan Lall.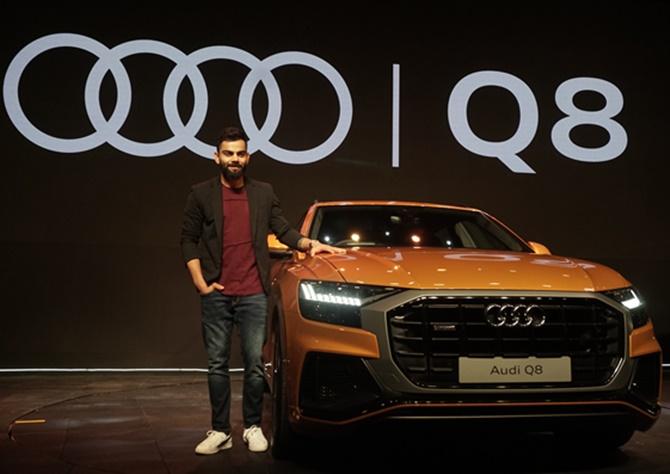 A majority of automotive players would now be focused on engine overhauls, meeting BS VI standards and tackling a slowing economy.
Unless, that is, they belong to the club of German luxury players who sell small volumes but sit at the top of the auto heap, given their obvious advantage in terms of longevity and technical expertise.
Even so, the climate would appear rather dull for a market that sells a little less than what Thailand does in terms of volumes, and for vehicles that have to contend with the added obstacle of being branded "sin products" -- luxuries rather than necessities. But these global automotive leaders are unfazed.
Mercedes-Benz, the current market leader amongst the German trio that includes BMW and Audi, says it is seeing 2020 as a bounce-back year, relatively speaking.
The product that it hopes will help it achieve its target is one that has never been here before.
It is the Mercedes-Benz A-Class limousine, which is essentially a stretched out, modernised sedan version of the erstwhile A-Class hatch.
It is expected to account for as much as 10 per cent of the company's volume in India.
It could also effectively redefine the entry-level sedan segment for the entire luxury pie, given that its price is expected to be north of Rs 40 lakh.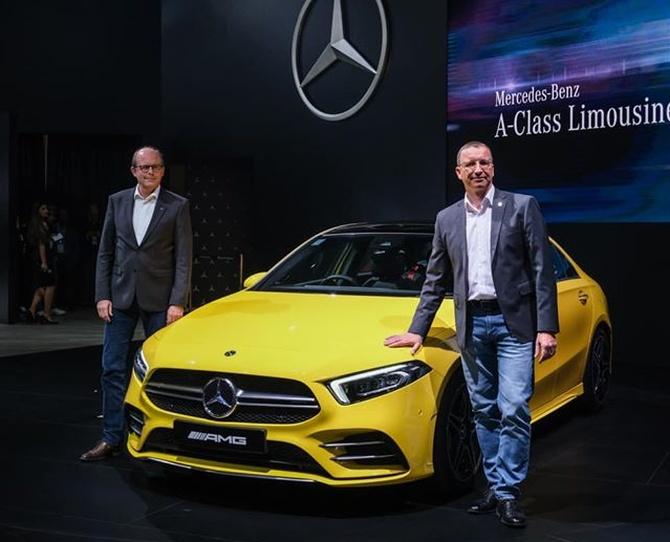 Martin Schwenk, Mercedes-Benz's India managing director and chief executive, sees the new year as being one that will renew customer excitement that may have been suppressed due to various reasons.
The other car that Mercedes has already launched this year is the GLE, its new SUV that was unveiled recently.
"There will be at least a dozen more launches in 2020, with a mix of electric cars, new models and refreshed variants," Schwenk says.
The company is also looking to pivot its strength on a family of electric vehicles called the "EQ", which stands for "emotional intelligence". It will roll these out in India in phases.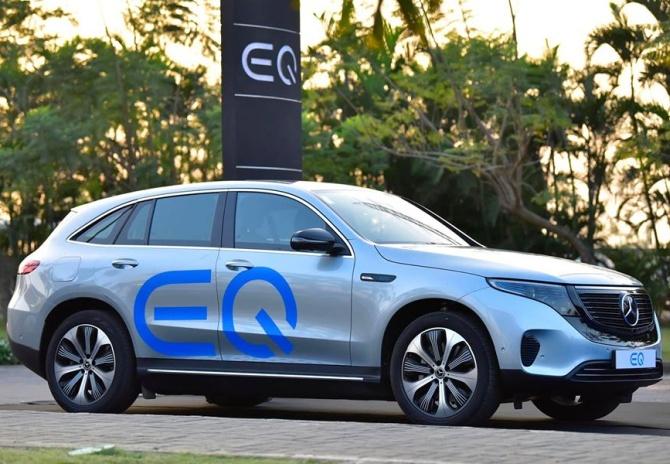 Schwenk says that internationally there are around 10 EQ-model cars, most of which, if not all, will be brought into the Indian market.
Though India remains a relatively small market volume-wise, the German luxury carmakers acknowledge the significance of having a strong brand presence here, says Suraj Ghosh, principal analyst (powertrain forecast), IHS Markit.
"So they continue to bring on their A-games here -- whether by refreshing their product portfolio or by introducing the latest in technology."
Ghosh goes on to add that after experiencing strong headwinds in 2019, this year will be important for the luxury carmakers as they look to bounce back despite uncertain economic conditions.
"One positive factor is that the luxury car segment is expected to remain more or less unaffected by the upcoming emission norms and stricter safety regulations since they have already been operating in compliance with similar regulations in advanced markets," he says.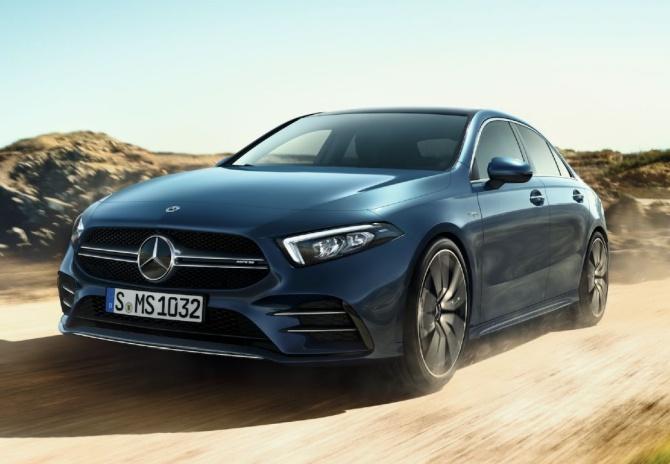 If Mercedes-Benz is going to bet big on a smaller sedan, its arch-rival, Volkswagen-owned Audi, believes the way forward is to go even bigger.
Its most recent launch was the Q8, a car that former Audi CEO Rupert Stadler had joked about when quizzed several years ago during a motor show.
That was when the Audi Q7, its largest car then, was being introduced in India. "Do you think you can go bigger?" he was asked.
He had smiled and replied, "Q8", not realising he was being prescient.
Stadler's since gone from the company, but the Q8 is proof that Audi can push its limits and that it sees size as an intrinsic value proposition for Indian luxury buyers -- regardless of poor infrastructure, narrow roads and all the headaches that come with a large, unwieldy vehicle in a still developing ecosystem of roads and highways.
Balbir Singh Dhillon, head, Audi India, says that while SUVs have always been the company's strength, its sedans are catching up.
In absolute terms, Audi's current volume split is 55 per cent SUV and 45 per cent sedan. "Our focus for 2020 will clearly be on the C and D segments," Singh says.
That means luxury buyers will see the Q8 launch followed by the new A8 sedan and another half a dozen assorted vehicles.
This is perhaps less than Mercedes-Benz's 12 products, which will include the EQ C, an electrically charged version of its luxe cars, and the recently launched GLE SUV, which had replaced its former ML SUV.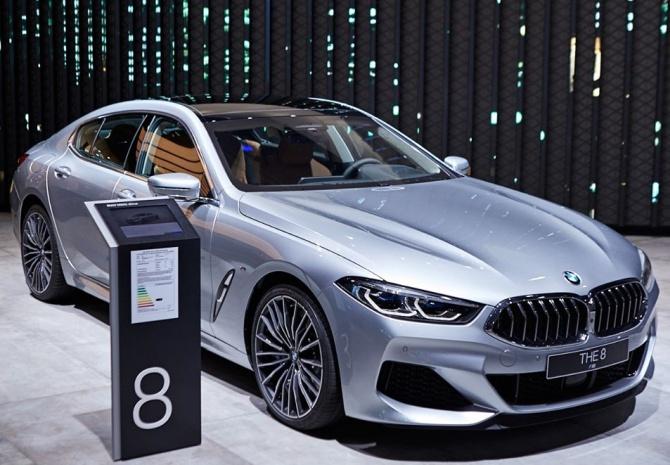 Now for BMW. The Bavarian automaker, which last year launched what can safely be called the best-rated mid-level sedan in the world (the 3 Series), does not have such an impressive pipeline of products to churn out this year.
But that doesn't mean it won't have at least one ace up its sleeve. Officials at the company say that this year will see the Munich-based player launch the new 8 Series Gran Coupe -- a pure-play four-door sports car that's built on a long wheel base, with extra-large windows and sky roofs. It will be priced well above Rs 1.5 crore.
While BMW may have been more restrained with its strategy this year, in the past it has deployed novel tactics that have included blurring the line between premium and luxury, using sharp discounts when required and bringing in smaller products like the X1 in 2010 when no one else had the gall to attempt the same.
All of which means that it is a mistake to underestimate BMW. Who knows what else it might have in its arsenal.
Rudratej Singh, president and chief executive officer, BMW Group India, says, "The year 2019 was not easy for the Indian automotive industry because various macroeconomic and structural conditions shook its foundations. Despite this, the BMW successfully reached new consumers with the BMW 3 Series and the BMW X1." He points to the healthy order book for the BMW X7, which is sold out for months.
So where does the luxury car market seem to be heading this year? "The second quarter of the year should see consumers perk up. Once we get past the transition to BS VI and the industry is surer about the rules going forward, we are confident we will see growth return in the second part of 2020," Schwenk says.
The overall challenge will be this: Given last year's low base, 2020 could bring the numbers back to black, albeit marginally, as the anticipation of new products and festivities drive the sales, says Ghosh.
However, the challenges of higher taxation and lower spending by high net worth individuals will remain.
While that may be true, car aficionados in India will not be deprived of seeing the best the world has to offer.
---
Pavan Lall is a feature writer at Business Standard. He can be contacted at money@rediff.co.in