Auto Expo's Twitter handle (@AEMotorShow), with a follower base of 16,000, is abuzz with activity. The Facebook page of Auto Expo has about 158,000 followers.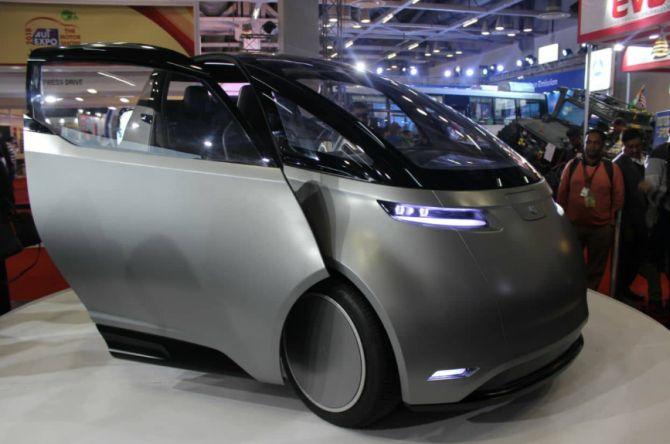 The Indian automobile industry has never used the social media the way it is doing for this edition of the Auto Expo.
The organisers of the Expo, Siam (Society of Indian Automobile Manufacturers) and various participants have rolled out attractive teasers, campaigns and contests on social media platforms such as Facebook, Twitter and YouTube.
In fact, Siam claims this is the first auto show in the world where Twitter is itself a promotional partner.
Auto Expo's Twitter handle (@AEMotorShow), with a follower base of 16,000, is abuzz with activity.
There have been over 4,200 tweets on the handle.
Siam is running contests by asking questions related to the automobile industry on Twitter, and distributing free Expo passes to the winners.
The Expo opens for the public from February 9 and ends on February 14.
Twitter is being used to spread information about the places, from where tickets can be purchased.
Siam has also listed the names of the food majors that have set up counters at the Expo - these include KFC, Domino's, Pizza Hut, Burger King, Starbucks, Keventers and Haldiram's.
As part of the collaboration, Twitter is hosting a special #BlueRoom pop-up show onsite, streaming live highlights from the Auto Expo, and make available a custom Auto Expo emoji.
In addition, automotive majors like Hero MotoCorp, Mahindra & Mahindra, Tata Motors and Maruti Suzuki are also streaming live their showcase at the Expo on Twitter.
The Facebook page of Auto Expo has about 158,000 followers. Siam has been using the platform to talk about the attractions at the Expo, besides listing information about the event.
Automakers are also tapping the potential of these platforms to reach out to fans and followers and create a buzz around their product showcases, by releasing teasers on Twitter and Facebook.
The companies that have been highly active on Twitter are Maruti Suzuki, Tata Motors, M&M, BMW and Renault.
Tata Motors is also running various contests and offering Expo passes to winners. It is answering questions related to the company on Twitter.
It provided details of the vehicles it is showcasing.
Pratap Bose, the company's car designer is active on Twitter. He is releasing various teasers of models.
Maruti Suzuki is running contests that offer winners an all-expenses-paid trip to the Expo.
South Korean carmaker Kia, which is readying its India launch by next year, has been quite active, too.
Hinting at its electric vehicle displays at the Expo, it tweeted: "The excitement is #electric. Are you ready for us".
It is running various contests where participants may win Kia merchandise, besides passes to the Expo.
Most companies have used common posts and messages on the social media.
BMW is using Twitter to invite fans to visit its stall to experience a virtual test drive, besides running contests and sharing teasers. Hyundai talked about the 15 products that it will showcase and nine experience zones at its pavilion, on platforms like Twitter and Facebook.
Photograph: AutoExpo - 2018 via Twitter