If the court order is implemented, it will lead to an increase in the insurance outgo for car owners by a minimum Rs 50,000 for car and a minimum of Rs 7,000 for two-wheeler owners.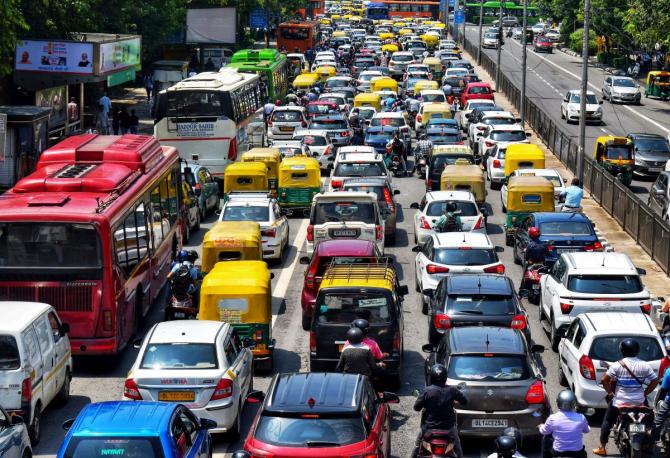 The Madras high court's ruling mandating bumper-to-bumper cover for all new private cars sold from September 1 has got auto dealers, insurers and the law fraternity in a tizzy.
If the court's directive is implemented in letter and spirit, it will most likely increase the acquisition cost of new cars from September 1, just ahead of the festive season.
This is when there is a lot of demand in the market for new cars.
In a written order, high court Judge S. Vaidyanathan said, "..this court directs that whenever a new vehicle is sold after 1.9.2021, it is mandatory for coverage of bumper-to-bumper insurance every year, in addition to covering the driver, passengers, and owner of the vehicle, for a period of five years."
Vinkesh Gulati, president, Federation of Automobile Dealers Association (FADA), said, "...this (judgment) will jack up the ownership cost of a car and two-wheeler substantially and further hurt the pandemic-battered auto industry. The timing of the order cannot be more inappropriate."
Prima-facie, if the order is implemented, it will lead to an increase in the insurance outgo for car owners (depending on its price) by a minimum Rs 50,000 for car and a minimum of Rs 7,000 for two-wheeler owners. It is not clear whether the order is applicable to both, he said.
There are some grey areas in the judgment and all stakeholders in the ecosystem are still figuring out the best possible way to interpret it.
Since the court has asked the additional chief secretary of the transport department of Chennai to ensure that its directive is followed in letter and spirit, insurance industry insiders suggest this directive may be limited to Tamil Nadu, and not the entire India.
Tamil Nadu accounts for 10 per cent of two-wheeler and passenger vehicles sales in the country.
Gulati said it is practically impossible to implement the order in such a short span of time.
It needs a lot of deliberations, which will easily take two to three months, he felt.
Also, if the high court thinks that the lives are more important than the vehicle, why refer to it as bumper-to-bumper insurance, he said, adding it should refer to the occupants.
"We are in discussion with our legal team and are considering filing a review petition," he added.
Shashank Srivastava, executive director, sales and marketing, at Maruti Suzuki India said, the company is "studying the order as there seem to be some anomalies in it."
As far as the insurance industry is concerned, diverging opinions have emerged from members of the industry.
If the judgment is followed in letter and spirit, it would be a huge positive for the insurers, who are anyway bleeding when it comes to the portfolio, they said.
Motor insurance has four main parts: own damage insurance, which relates to damage to the insured vehicle; basic third-party insurance; additional third-party insurance, and, compulsory personal accident insurance, which covers death/injury of the vehicle owner/driver.
While third-party motor insurance is mandatory, own damage is optional. And, despite third-party motor insurance being mandatory, approximately 40 per cent of the vehicles are insured, according to industry estimates.
A public sector insurer said, "We welcome this move by the honorable high court as the quantum of uninsured vehicles is huge. Hence, this is very much required."
"By bumper-to-bumper cover, whether the judgment is referring to own damage or just personal accident cover is something we are trying to figure out. Generally, people take a one-year own-damage cover along with a mandatory three-year third-party cover for new cars. Hence, if own damage cover is mandated for five years, consequently, premiums will go up. So will the cost of acquisition of new vehicles," a veteran private sector insurance executive said.
Insurance experts are of the opinion that while this decision will be a positive step from the insurers' perspective, the best move forward would be by holding consultations with the insurance regulator.
Also, the regulator can be asked to allow tweaking of products such that the liability of passengers in the car is also covered under the mandatory category.
Making a comprehensive cover mandatory will mean the consumers will have no choice left, which is not the ideal way to go about things, they felt.
Feature Presentation: Rajesh Alva/Rediff.com