Rajesh Karkera and Hitesh Harisinghani set out to test drive the new CNG versions of Tata Tiago and Tigor, and come away impressed.
At a time when everyone else is looking at launching electric cars, Tata Motors has taken a real bold step in giving us a new breed of CNG cars, with the new iCNG versions of the Tata Tiago hatchback and the Tata Tigor sedan.
Banking on its incredible performance, class-leading safety and intelligent tech, the campaign is launched with the tagline 'i-Mpress ho jaaoge'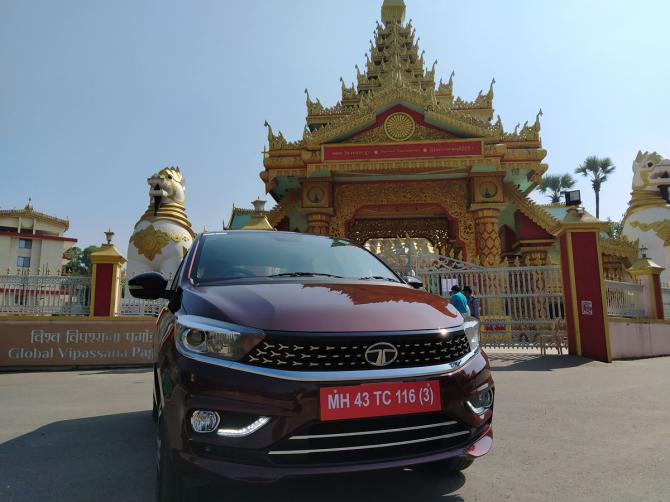 Rediff.com was offered the Tata Tigor iCNG for a test drive and here's what we thought of it.

But before we begin with the video review, let us take a look at the price points of this new breed of CNG vehicles from Tata Motors.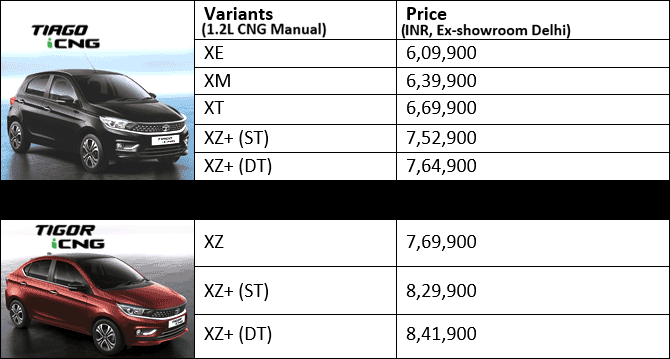 Good pricing, no doubt, but is the iCNG worth it? See the video below to experience it.
Now after this review, and after getting really impressed with the drive in a CNG vehicle, what comes to mind is the safety aspect.
So here it is. After refuelling the car with CNG, if the lid is not closed a microswitch ensures that the car will not start and there is a warning about this in the instrument cluster in front of the driver.
The surprise element is the instant start the car takes in CNG -- normally other CNG cars need petrol to start and then the driver can switch to CNG.
Another fact which is mentioned in the video above is that the car switches to petrol instantly if it runs out of CNG fuel -- and you barely notice the change while driving.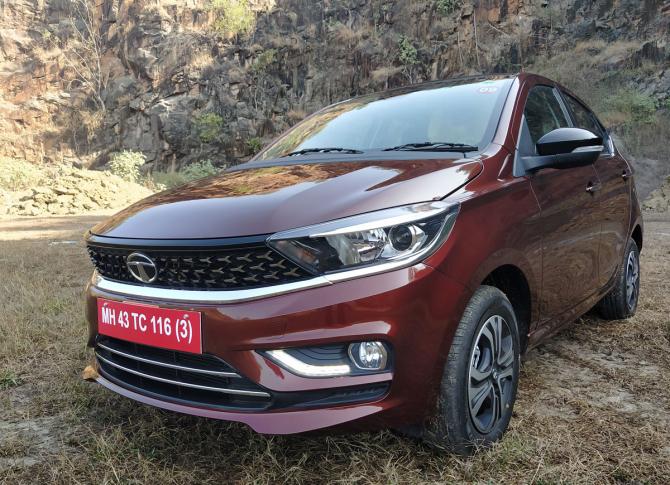 Now there are some new features in the Tigor top-end XZ+ -- like the automatic headlamps, the rain sensing wipers, but these are just frills, important as they are. But what I loved was that the filling of CNG and the petrol is from the same fuel filling area at the rear. No need to open the hood now to fill CNG at any gas station!
Yes, the CNG does come with one negative which is that the boot space is compromised. But for the price that one pays, and the joyful drive the Tigor iCNG gives, it's surely worth it.
And the car also comes with a tyre maintenance kit complete with a tyre inflator!
Never thought I would love driving a CNG engine till now!