Rajesh Karkera wonders if India has the roads for Ford Mustang, a car which is powerful by design.
Photographs by Rajesh Karkera/Rediff.com at the Auto Expo 2016.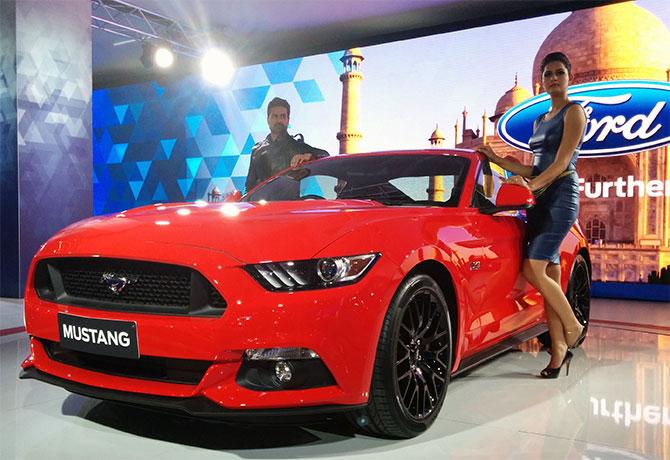 Put your hands on the wheel of a Mustang and you feel one thing above everything else: power. Ford, on Thursday, unveiled their showstopper the new Mustang at the 2016 Auto Expo in Greater Noida.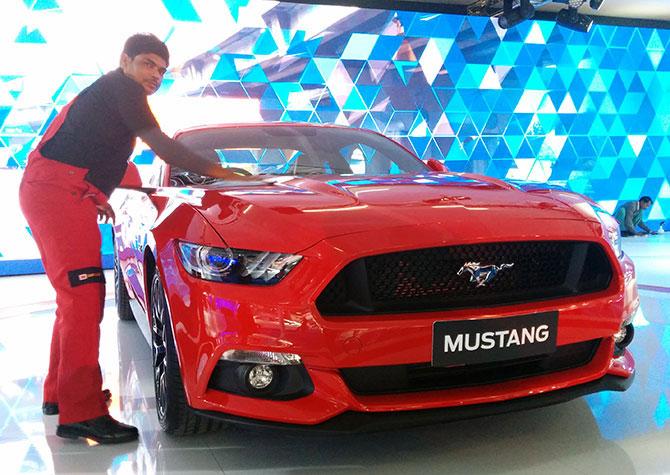 Hiralal from Kakadia district of Bihar 'readying' the Mustang for the media. Photograph: Rajesh Karkera/Rediff.com.
Mustang a driver's dream car, will be available in India, for the first time in history, in a right hand drive, in the 2nd quarter of 2016.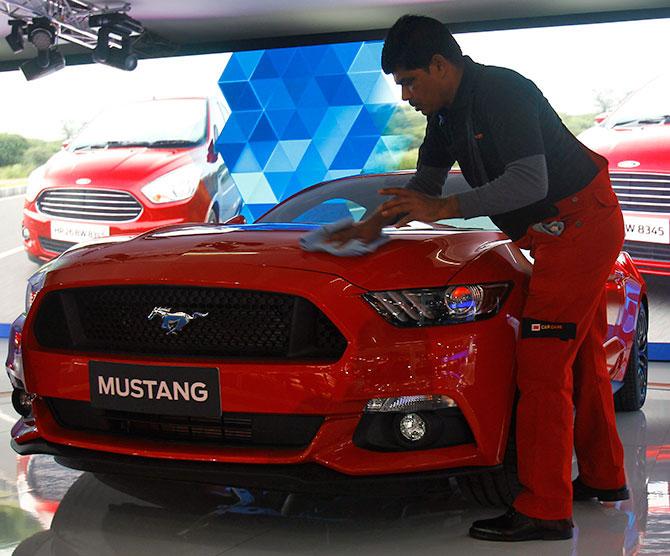 It boasts of a very powerful 5-litre V8 engine and a six-speed automatic transmission producing a whopping 420 horse power.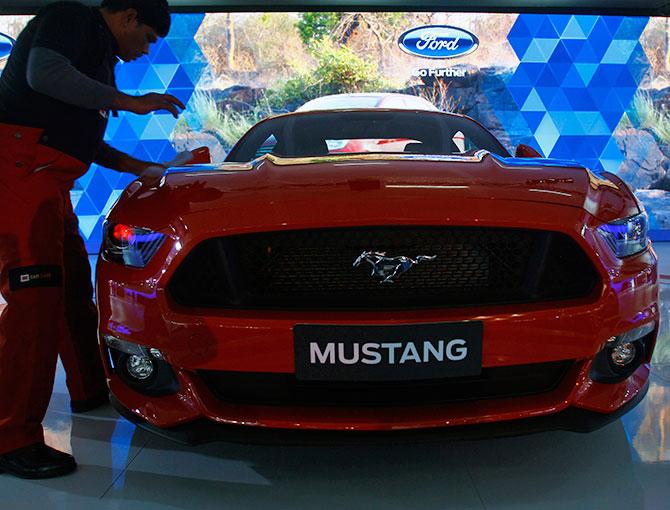 Little doubt that car enthusiasts would love to get their hands on the wheels of this car, only if there were suitable roads for this car in India.