The cost of customising the Thar works out to a cool Rs 13 lakh -- which is over and above the cost of the vehicle.
Text and photographs: Rajesh Karkera/Rediff.com.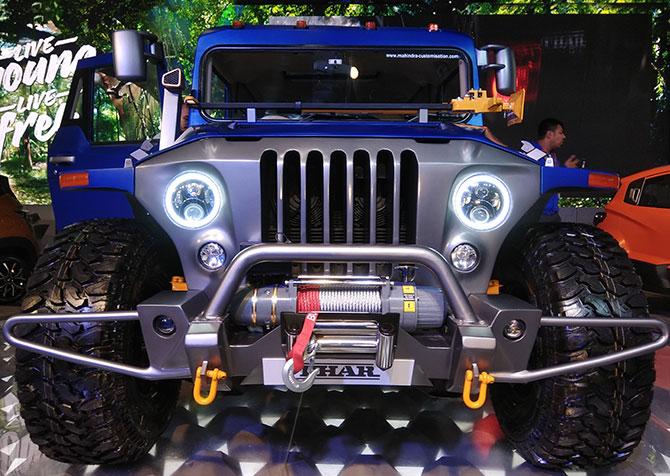 The 'Thar Wonderlust' as Mahindra & Mahindra calls its latest, souped-up version of the Thar 4x4, was unveiled at the Auto Expo in Greater Noida.
A customised version of the Mahindra Thar 4x4, it comes with a lot of enhancements that add to its overall image of a rugged beast.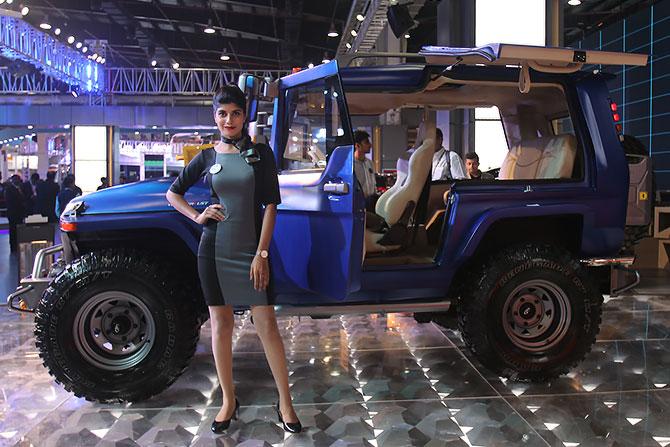 The matte finish exterior sits well with the solid steel body. The wraparound glass and gull wings for the two rear doors, make it seem almost perfect for the road.
There is no pillar behind the driver, which combines well with the gull wing doors, making it easy to enter and exit the rear seats.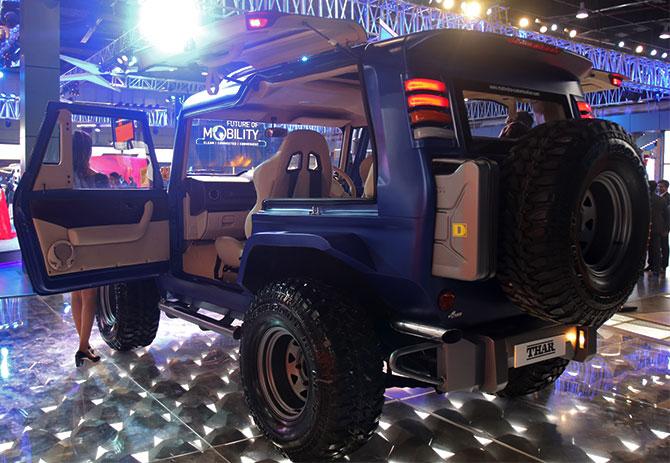 The 35" tyres are mounted on the same factory-made rims, so you don't have to change the rims to fit the large tyres.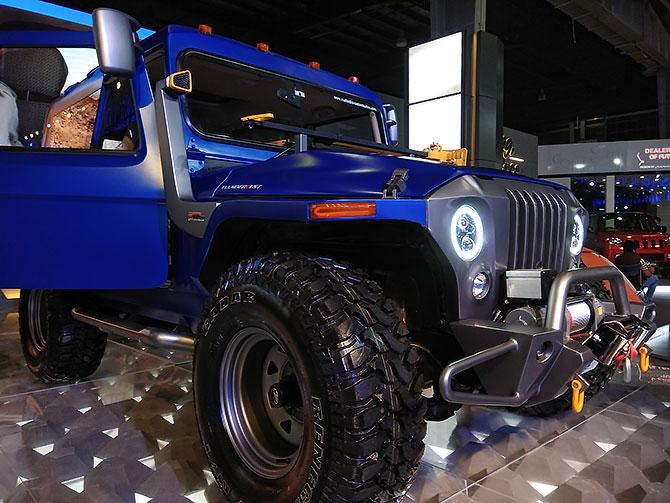 There are also two jerry cans of 20 litres each fitted into the back of the vehicle, to augment your fuel supply for the times you hit the wilderness where a petrol pump may not be the easiest thing to come by.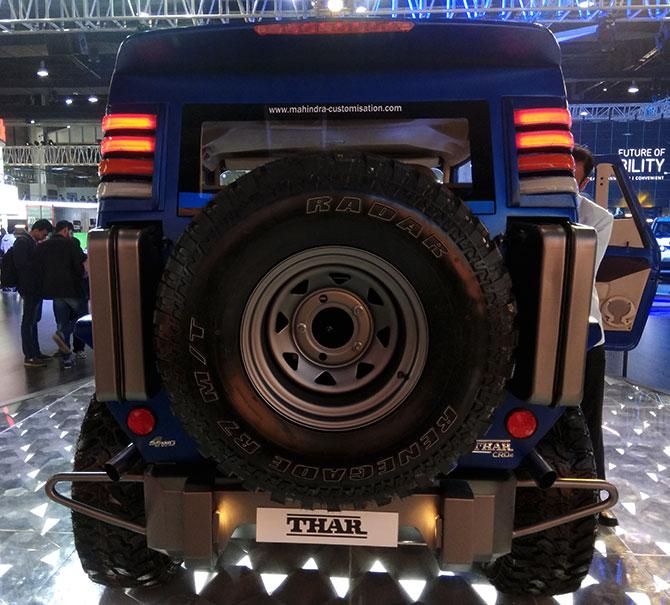 The high-up exhaust and the snorkel intake improve the vehicle's water-wading capability, so it is unlikely that a stream is going to come between you and that road trip you have been fancying for long.


The Thar comes with a winch in front with 4000kg pulling power that proves very useful in the unlikely event you run into a stretch that is more than a match for the vehicle, so you can haul yourself out by tying it to the nearest tree or rock. Plus, of course, it can be used to play the knight in shining Thar and pull your friends in their low-slung vehicles out of a spot.

The rugged vehicle's interiors come with beige leather seats and a darker shade, good quality carpet. There's also a rear sunroof, for your fellow travellers to make the most of the mountainous fresh air.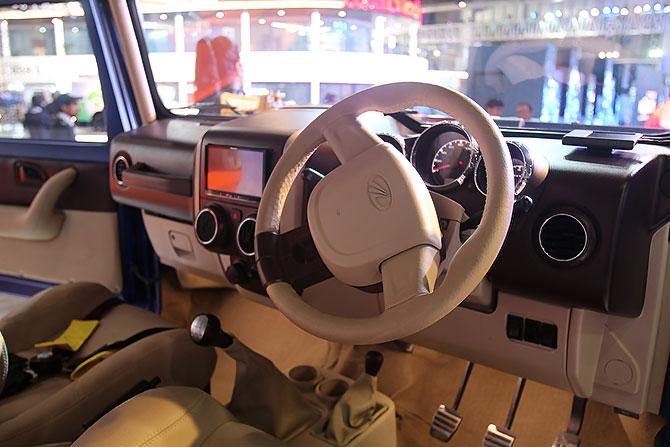 The audio system comes with an android-based touch screen navigation and has an under seat subwoofer, and the effect is, well, like your home theatre system has been transported into your vehicle.

None of all this comes cheap, of course. The cost of customising the Thar with all these features works out to a cool Rs 13 lakh -- which is over and above the cost of the vehicle. Which, post-Budget, should be around Rs 6 lakh.