What will it take for Tesla to plug and play in India? Sector pundits say it's a mix of strategy, getting the price right, timing, the right talent, and above all, patience.
If prolonged slowdowns last year across most major Indian cities had one visible benefit with no debate, it would be this: Clear blue skies, less sound pollution and reduced emissions spewing into our precious ecosystem.
In a manner of speaking, it showed us how India can look if cleaned up, which in the future may happen with the adaptation of electric vehicles.
That turns the spotlight on Tesla, the world's best publicised electric vehicle maker, which has been increasing its attention as well as announcements on entering India in recent times.
Yet, despite its prowess in new-age cars and the cult of personality leadership along with mass social media followings that leader Elon Musk wields, the subcontinent, as many American manufacturers (Harley-Davidson, GM, Ford) have learned, is one of the hardest car markets in the world to crack.
What will it take for Tesla to plug and play in India? Sector pundits say it's a mix of strategy, getting the price right, timing, the right talent, and above all, patience.
A Tesla model 3 is priced at around $40,000 or roughly Rs 28 lakh abroad.
Here that could easily reach around Rs 70 lakh or Rs 80 lakh with triple-digit duties, given that the co­m­pany will be importing batteries, drivetrain and the majority of its other components in the beginning.
"Without localised manufacturing, even the base model of Tesla (Model 3) would be priced quite exorbitantly, in a segment played by premium car makers.
"The premium car segment is struggling to break the 50k volume barrier annually," said Suraj Ghosh who leads the South Asia division of Powertrain & Compliance Forecasts at IHS Markit.
"It will be interesting to see if Tesla's entry can give the segment a boost."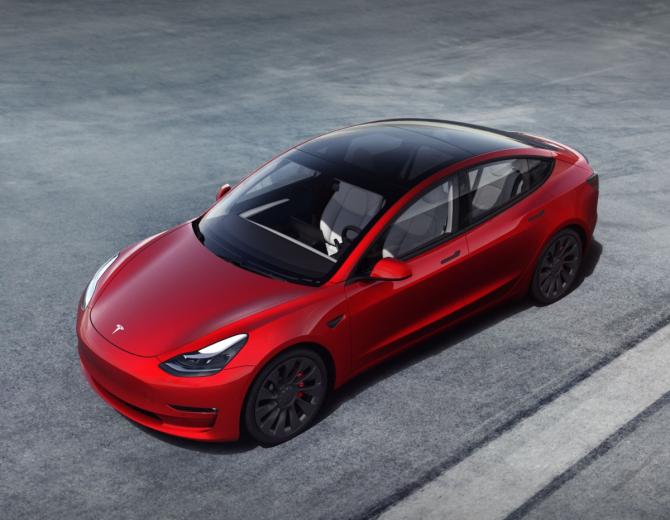 With localised manufacturing or assembly, Tesla becomes eligible to be in the 5 per cent GST bracket and could price its products more competitively.
But localised manufacturing takes time and patience and to coin an analogy, is much like setting up a kit­chen for a hotel.
There's loads of practice and trial and error before the final product is ready for assembly-line like accuracy.
How has that worked for Tesla in other markets? When Tesla entered China, it was already a growing EV market with huge potential supported by a robust government incentive programme and a healthy ecosystem of suppliers.
Rustom Desai, former country head of Corning India and visiting faculty at the management school of Cornell University, said a part of getting India right will be understanding the customer, and design.
"The mass market game in India is sub-compact, an area where Tesla is not present. So will it build an economy car for that space, or concentrate on the premium side of the market?" he said. That is an important choice, Desai added.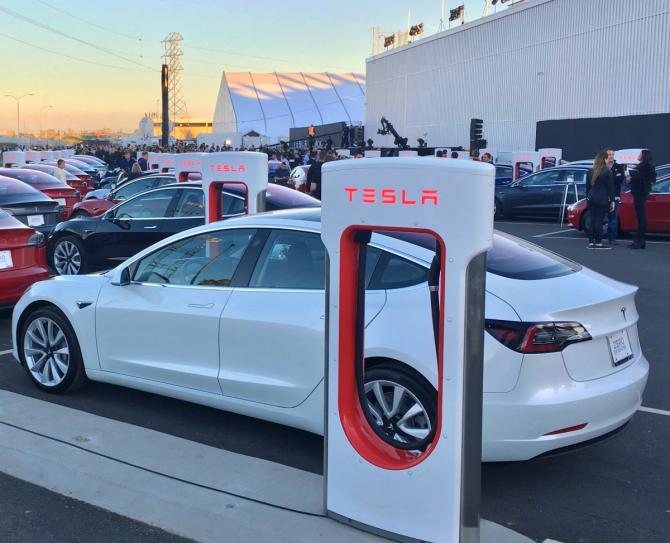 There is no shortage of EVs being launched in India. Nissan, Mahindra & Mahindra, Tata Motors, Hyundai, Kia, BMW, Mercedes-Benz, BMW, and Audi have all either launched or are launching new EV products in the market.
Kavan Mukhtyar, partner and leader-Automotive at PwC India, said for an industry player, the introduction of an electric car can help gain incremental market share in the short term and amplify its market presence but the numbers are still small.
Last year, India sold around 3,000 cars, which may have gone up to 12,000-15,000 units on account of domestic product launches such as the Tata Nexon, which are priced at roughly Rs 14 lakh.
In comparison, Maruti Suzuki sells some 20,000 units of the Swift traditional fuel hatchbacks monthly on average.
An additional insight worth paying attention to is the fact that Maruti Suzuki, with over 50 per cent market share, has no electric cars in the market, and has chosen to tie up with Japanese major Toyota in a bid to build units with existing electric capabilities.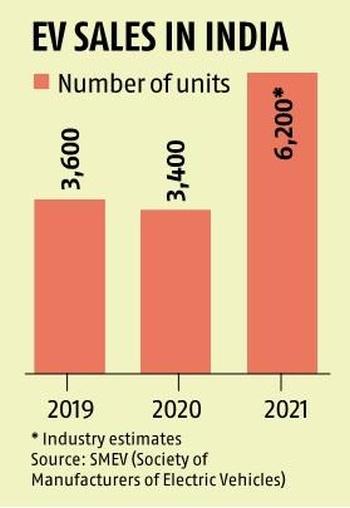 While the Indian customer is notoriously finicky and a stickler for value, there is an advantage that Tesla may enjoy.
"Hybrid cars, which are easier to adopt but a transient technology, haven't really taken off in India and, therefore, leapfrogging them and jumping at zero emissions directly is a faster roadmap for the industry to use," said Mukhtyar.
There's also a real and present feeling of "range anxiety". Cust­omers who drive distances daily will no doubt wait for an extensive set up to materialise before they dump their fossil-fuel cars.
That makes Tesla's ride even harder into India, and while it recently announced that it wants to scout around for three showrooms, here's how the big-picture plan may be materialising.
Phase One, said an analyst who declined to be named, may involve using its brand cache to attract software talent -- after all, code writers and developers now have more of a role to play in the making of cars than factory workers.
Phase Two would include rolling out cars, and setting up an ecosystem for business, and Phase Three would be building a component ecosystem for localisation of parts to drive prices lower, and that could all happen over a five-year journey.
Others disagree with the success rate of that model and say that it's key to first set up the infrastructure.
Kaushik Madhavan, vice president-Mobility at Frost & Sullivan, points to how electric two-wheeler company Ather Energy is setting up a grid charging network across the nation.
Ola Electric is another one to have announced plans to build out a large facility with big investments.
"If Tesla builds the infrastructure first, then it's possible it would be able to crack the market, purely from the model of charging the car. There's also a sense that it may not go for the conventional purchase model like an MG Hector or Hyundai Kona might and opt for a partial or shared ownership. And, look at reducing the carbon cost of ownership and thereby get on a par with diesel and petrol vehicle prices," he said.
"If they are to be successful, they are likely to do it in Phase One because there is no baggage of petrol or diesel factories to contend with." Of course, how regulatory change may throw a spanner in the works is anyone's guess.
So can Tesla crack India? "If success is measured by volumes sold in India, I am doubtful whether Tesla will sell in significant numbers.
"But if it is in terms of building the brand, they are already halfway there, even before they have sold a single car 'officially'," said automotive author and journalist Gautam Sen.
The other factor is that Tesla's entry in India may be about more than just cars.
"Watch closely for what Tesla does in relation to solar energy. Not just making and selling, but also perhaps working with regulators to effect faster and positive change in that industry," said Desai.
"If Tesla develops massive battery and cell scale, it may end up being the supplier of these critical electric car components to other EV manufacturers in India."
Feature Presentation: Rajesh Alva/Rediff.com