Audi's strategy seems to point to pushing technology to directly connect with consumers using digital platforms and marketing to synchromesh into one seamless experience, says Pavan Lall.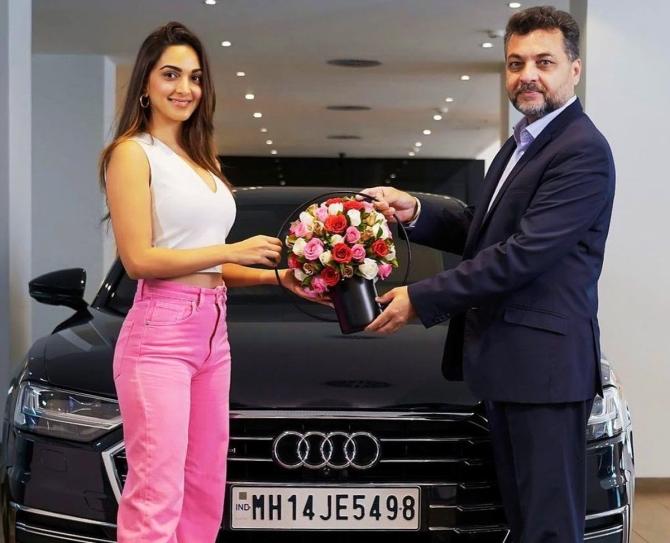 Every carmaker has marketing principles and brand attributes that they leverage to get better connected with their customers.
Think reliability and engineering for Honda, low cost of ownership and maintenance for Maruti Suzuki and sporty driving for BMW.
For Audi India, its Strategy 2025 black book includes the following: Customer-centricity, network, product, and digitalisation.
These operating principles started some six years ago, and could be said to largely apply to other luxury carmakers, but Audi's strategy seems to point to pushing technology to directly connect with consumers using digital platforms and marketing to synchromesh into one seamless experience.
Balbir Dhillon, Audi India head, said he's especially throwing his weight behind customer connection, with half the marketing budget dedicated to below-the-line activities this year.
That includes organising regular "Quattro drives" for customers across cities; get-togethers that blend experiences such as movie driven-ins for the latest James Bond film and more.
Quattro is an Italian word trademarked by Audi as code for indicating that it uses all-wheel drive systems in some of its cars.
There's also a significant digital push that Audi will unveil this year, which is in the last stages of finalisation.
Meanwhile, Audi offers concierge services through an ownership app called MyAudi that allows customers to avail of services that range from booking restaurants to flying overseas and renting cars.
Audi, Dhillon added, has also been the first brand to use augmented reality and virtual reality at the retail customer level.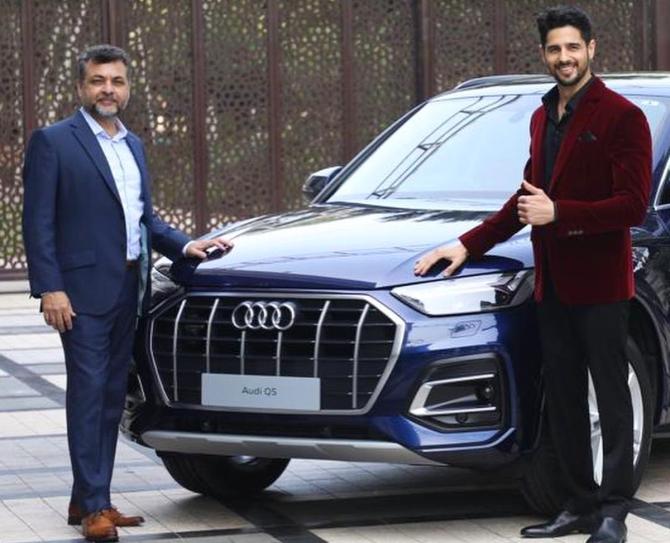 Audi has 29 showrooms, 41 service centres and 14 Audi Approved Plus (pre-owned car) facilities. The brand is looking to increase the latter substantially in 2022.
Audi, like Mercedes, has seen prices increase, resulting in greater profits, thanks to a supply crunch driven by a global shortage of chips.
"We could sell two times what we did if it wasn't for the chip shortage," Dhillon added.
Of the top four luxury carmakers that include market leader Mercedes-Benz, BMW and Audi, the Volkswagen-owned brand that features four rings as its logo has the smaller market share, but is also the company that came here last, in 2007.
Recent figures indicate that its sales are on an uptick after a particularly depressed 2020.
Sales for the brand were: 4,594 cars in 2019; 1,639 in 2020 and 3,293 in 2021.
Why did Audi see such a sharp slump in 2020? Analysts who track the sector suggested that the consumer market was aware that Audi was going to phase out BS IV cars by March 2022 and that may have led them to switch to other cars, though they were already up to regulatory standards.
When Audi first entered India, it had to focus on a part-education and part-heavy marketing strategy for an audience that was largely familiar with only BMW and Mercedes-Benz.
To that end, it built a halo round itself by deploying celebrities and actors as brand ambassadors.
Most of Bollywood drove Q5s and Q7s at one stage with Salman Khan even making it down to launch events for Audi's sportier sedans -- something he historically avoided.
Suraj Ghosh, associate director (powertrain & compliance forecasts), South Asia, IHS Markit, said Audi India has a smaller product portfolio and a smaller network footprint than its competitors.
Increasing the degree of localisation will allow it to avail of taxation benefits and be more competitive in its pricing.
The company said its cars, which are assembled here, are looking to target between 80 and 85 per cent local content for the Audi A4, A6, Q5 and Q7.
But that's only part of the challenge.
What's changed for Audi in the last five years is the consumer profile.
In terms of general consumers, many of its cars were owned mostly by business people and CEOs.
For instance, ICICI Bank's former boss Chanda Kochhar drove an A8 sedan, as did Godrej Industries patriarch Adi Godrej.
"What has changed is that a lot of mid-level and emerging professionals are also buying Audi cars now, and while it used to be real estate professionals and traders that drove volumes, that's not the case anymore," Dhillon pointed out.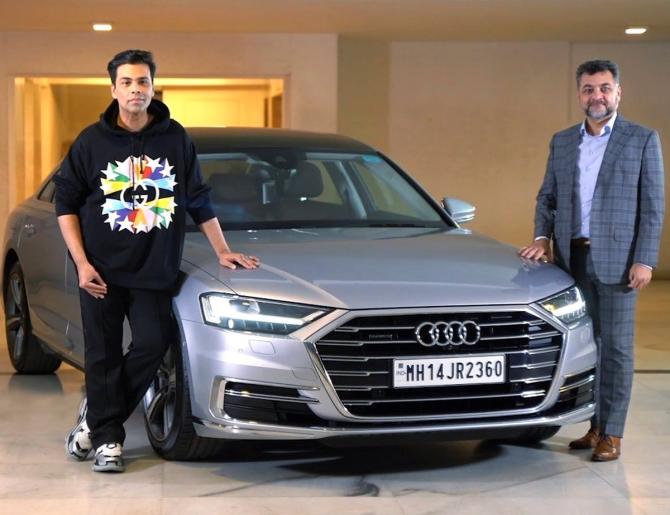 Buyers today are younger and there is a growing acceptability that it is okay to buy a luxury car.
But the sensibility of ownership among young buyers who come from start-up backgrounds is very different, he added.
"They want to buy shoes that are sustainable and made by companies that are high on ESG (environmental, social, and governance) norms, so their approach to vehicles is no different."
Audi regularly sees more queries for its electric range of cars as well as its fuel efficiency norms.
Audi India has among the widest range of electric cars (five) -- the e-tron 50, e-tron 55, e-tron Sportback 55, e-tron GT and RS e-tron GT.
But the key volume sellers remain the Audi A4, Audi A6, Audi Q2, Audi Q5 and Audi Q8.
In other words, Audi is still very much a Q-led company in terms of its volumes.
Officials said 45 per cent of sales comes from the Q range. The Q7, a brand new launch for 2022, is expected to be rolled out soon.
Does that mean its electric vehicles are more of a notional offering? Dhillon clarified that it's going to take time before the charging network is ready and prices rationalise for EV sales.
Cars are already taxed at around 28 per cent and, when it's an electric car, he explained, there are duties on components and other imports, so that the company faces "a duty on a duty", creating an additional layering that makes its EVs so expensive.
For an e-tron, Dhillion said the duty is around 111 per cent. Add the cost of registration and the final price "restricts the full potential of the category".
"Even so, when the time is right, Audi's next investment is likely to be in EVs," Dhillon said.
"Policy will change some day and it may be a long wait but Audi is committed to the cause."
Feature Presentation: Rajesh Alva/Rediff.com