German Car maker Audi plans to offer cars that can do 400 km on a single charge, as opposed to existing EVs that can run 150 km at most.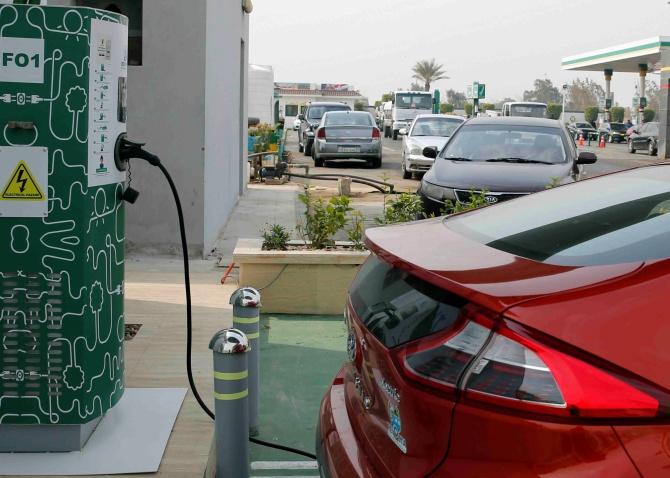 Audi is getting ready to launch a luxury electric vehicle in India in 2020. It is working on training of employees and dealers.
The company said dealerships would need to have a charging station as well. The company plans to sell EVs at select dealers in a few cities, depending on the progress in charging infrastructure to begin with.
"The government has clearly sent a message that EV is the future and not hybrids while introducing the goods and services tax (GST) last year.
For the past nine months, we have been working heavily on the infrastructure. We have set up a task force called Electrified India within the company to work on the EV launch in India," Rahil Ansari, head, Audi India told Business Standard.
Ansari said EV is the future for Audi. "Globally, we are launching four EVs by 2020. By 2025, a lot more models will be added. Our expectation is that Audi will sell 800,000 EVs globally a year in 2025, which should then be roughly one-third of the global volume.
"We are in a position to launch an EV in 2020 latest here in India but we will do so once the infrastructure is in place and there is clarity on all fronts. Launching is the easiest part," he said.
Audi is working on training its employees and dealerships on electric vehicles. Dealers need wiring, charging stations. "We have been training people at Audi India. We will work on these over the next one and half year. We will not sell it everywhere in the country and not at all the dealerships," he said. Many others mass and luxury players are expected to launch EVs in India in 2020.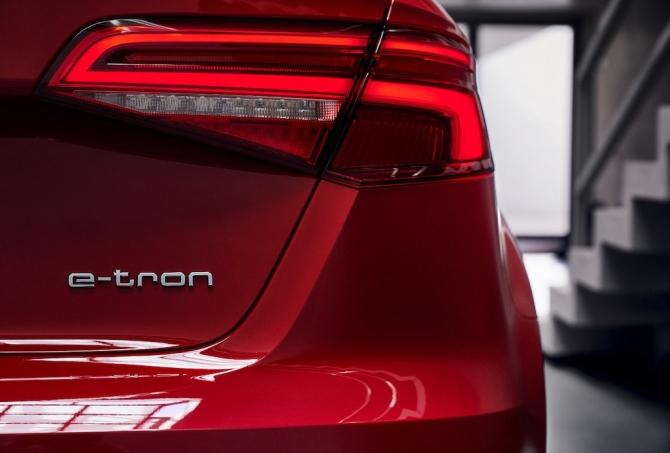 Photographs: Kind courtesy Audi India
The country's biggest carmaker Maruti Suzuki is working with Japanese peer Toyota to launch an electric vehicle in India in 2020. Homegrown auto majors Tata Motors and M&M are the only companies that are producing electric cars in India at this point.
The government said in February it would not bring a dedicated electric vehicle policy but it was working on a new auto policy that would set an agenda for environment-friendly vehicles.
Ansari said a central policy would have been ideal though the government had decided not to have one. "The industry could have worked according to framework. Suppose, we launch an EV in 2020 and in 2021 a policy opposes the product. We always run that risk so it always helps to have a policy."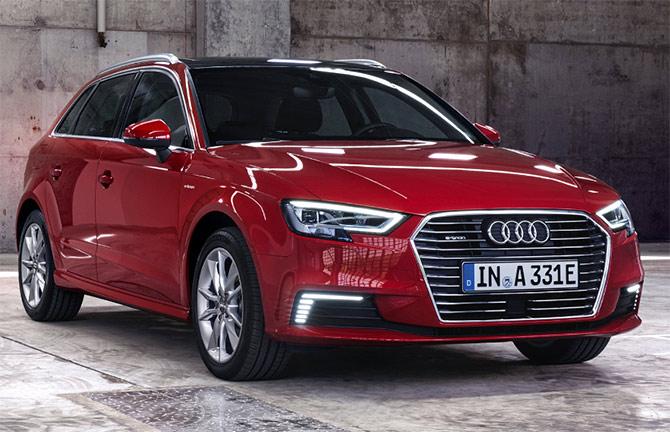 Photographs: Kind courtesy Audi India
Ansari said Audi EVs would not be similar to the ones that were now being sold in the country. "The locally-developed ones have a reach of 90-120 km after one charge and may go up to 150km. At Audi, we are talking about 400km plus distance with one charge.
"If you drive smoothly you might be able to do a round trip between Mumbai and Pune on one charge," he added. Range (kilometres for which a vehicle can run) will be a key component in buyers' decision to shift to electric vehicles.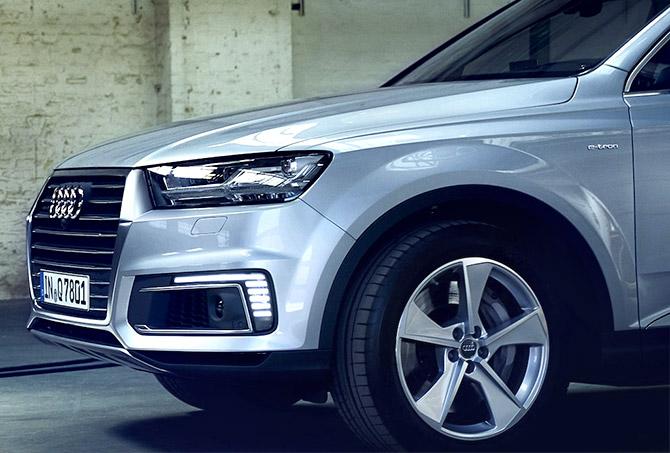 Photographs: Kind courtesy Audi India
Currently, pure electric vehicle penetration remains quite low in India -- 0.1 per cent in passenger vehicles, 0.2 per cent in two-wheelers and practically nil for commercial vehicles -- due to several reasons including significant affordability gap and low-level of consumers' acceptance, low-level of electric vehicle manufacturing activities and non-existent public charging infrastructure etc.
The industry wants incentives to make electric vehicles affordable and kick-start the process of conversion. Society of Indian Automobile Manufactures (Siam) has sought a 5 per cent GST for electric vehicles against the current 12 per cent. A complete waiver of road tax has also been suggested. Siam has also talked about a priority sector lending rate for electric vehicles.