Burjis Godrej, 25, son of Nadir Godrej will join Godrej Agrovet in July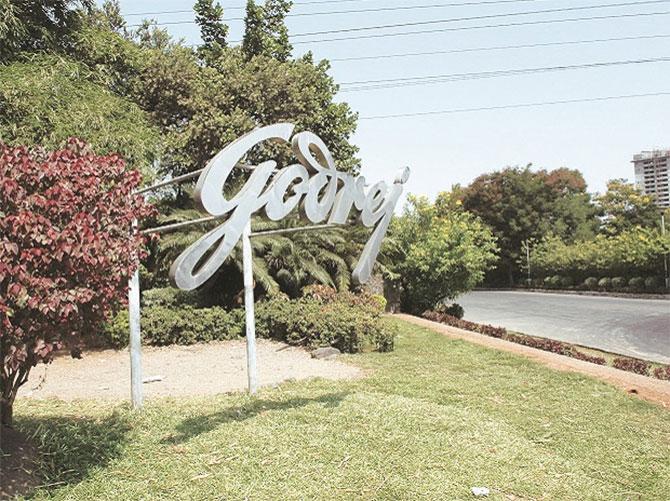 After the leadership change at the Rs 9,242-crore listed Godrej Consumer Products, attention has shifted to the unlisted companies within Godrej group. Godrej Agrovet, led by Nadir Godrej, younger brother of group chairman Adi Godrej, will see the next generation step in shortly.
Burjis Godrej, 25, (bottom, left) and eldest son of Nadir, who is chairman of Godrej Agrovet, will join the company in July as part of succession planning initiated by the group. Second son Sohrab, 23, who is already part of Godrej Industries, the holding company of the Godrej group, will focus his attention on the chemicals business. Youngest son Hormusji, 21, would be inducted into the group later, persons in the know told Business Standard.
Nadir Godrej was not immediately available for comments. Godrej Agrovet is estimated to have an annual turnover of Rs 4,000 crore (Rs 40 billion), while the chemicals business is estimated to be Rs 1,100 crore (Rs 11 billion) in size. The chemicals business is among the group's oldest businesses, making compounds for detergents, skin care, beauty products, hair care and pharmaceuticals.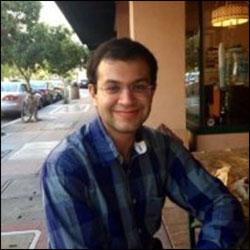 Godrej Agrovet has operations in dairy, animal feed, oil palm plantations and poultry besides farm inputs.
Another unlisted group firm Godrej & Boyce, which makes locks, cupboards and home appliances, already has the next generation in place.
Chairman Jamshyd Godrej's son, Navroze, 35, has been part of Godrej & Boyce for some time as executive director in charge of strategy and innovation. Like cousins Nisaba, 38, and Pirojsha, 36, who are children of Adi Godrej, Navroze was being groomed to succeed his father, persons in the know said.
On Tuesday, Godrej Consumer Products announced Nisaba was taking over as executive chairperson effective Wednesday. Pirojsha had taken over as executive chairman of Godrej Properties on April 1 this year. Tanya Dubash, 48, the eldest daughter of Adi Godrej, is chairperson of Godrej Nature's Basket, the retail unit of the group.
The 120-year-old group had followed a similar strategy when Adi Godrej, his brother Nadir and cousin Jamshyd had taken over the reins from their parents around four decades ago.
In recent years, the group has formed a Godrej Family Council to aid in succession planning and to ensure the transition is smooth. The group will continue to have professional chief executive officers running company operations who will report to family members in charge of the respective companies.
Gen-Next at Godrej House
After GPCL, succession planning is being initiated at unlisted companies within Godrej Group
First up is Godrej Agrovet, which will see Burjis Godrej, eldest son of Nadir Godrej, join the company in July
Nadir's second son Sohrab, already part of holding company Godrej Industries, will focus on the chemicals business
In Godrej & Boyce, the unlisted manufacturing major, Jamshyd Godrej's son, Navroze, is being groomed to succeed him in the future
Nadir's third son Hormusji, who is studying in the US, will be inducted later
Vora Soaps and the ascent of Nisa Godrej
38-year-old's rise to top is culmination of a significant restructuring in group's holding structure
Some 37 years after he first became its director, Adi B Godrej resigned from the board of a little-known company called Vora Soaps on March 15. A day earlier, the 75-year-old doyen's daughters Tanya Dubash and Nisaba Godrej, bottom, left, were inducted into Vora Soaps as additional directors. Their aunt and Adi's cousin, Smitha V Crishna, also became a director of Vora Soaps around the same time.
Apart from Adi and Crishna, the third generation of the 120-year-old conglomerate, which has interests ranging from soaps and locks to real estate and agriculture, consists of Crishna's brother Jamshyd N Godrej, who heads the unlisted Godrej & Boyce Manufacturing, Adi's brother and chairman of Godrej Agrovet Nadir B Godrej and their cousin, Rishad Naoroji.
These five - Adi, Nadir, Jamshyd, Crishna and Rishad - and their family members together own the group through several trusts and investment firms.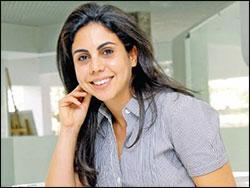 While the first three were active in business, Crishna and Rishad have been passive shareholders, though they have taken non-executive board positions in various group entities at different points of time.
Significance of Vora Soaps
Established in 1979, Vora Soaps' corporate records describe it as a manufacturer and merchant of soaps, chemicals and cosmetics. As of March 2015, it had a paid-up capital of Rs 20 lakh and a balance sheet size of about Rs 12 crore.
What then is the significance of Vora Soaps and why is everyone moving in and out of it?
The answer lies in an exchange filing on March 22 by group flagship Godrej Industries. The company informed the exchanges that Godrej & Boyce had transferred its entire stake, 193.9 million shares or 57.69 per cent, to Vora Soaps.
The transaction, done without any consideration, makes Vora Soaps the primary promoter entity of listed Godrej Industries, which has significant stakes in several other group companies, including Godrej Consumer Products (23.76 per cent) and Godrej Properties (56.7 per cent).
Thus, effectively, the person who controls Vora Soaps will have a significant say over Godrej Industries and Godrej Properties. An e-mail sent to spokespersons of the three group entities did not draw any response.
The other inter-se transfer
In Godrej Consumer Products, Vora Soap's indirect stake amounts to a voting power of around 14 per cent.
This is where another company called Godrej Seeds and Genetics comes into the picture.
On March 22, the same day it transferred its Godrej Industries stake to Vora Soaps, Godrej & Boyce also transferred, without consideration, its 93.5 million Godrej Consumer Products shares, amounting to a 27.45 per cent stake to Godrej Seeds and Genetics. At Wednesday's close of Rs 1,924.8, this transfer is worth Rs 18,000 crore.
Corporate records show Nisaba, Dubash and Crishna are now directors of Godrej Seeds and Genetics also. Though Godrej & Boyce has fully exited from Godrej Industries, it still has about 25 million shares, or 7.34 per cent, in Godrej Consumer Products.
The two inter-se transfers change the ownership structure of the underlying listed entities and their subsidiaries.
Rishad Naoroji was the top shareholder in Vora Soaps with a holding of 20.02 per cent, followed by Nadir Godrej at 19.98 per cent. Crishna's children Nyrika and Freyan owned 10 per cent each.
Navroze Jamshyd Godrej and the Raika Godrej Family Trust (controlled by Jamshyd's family) owned 10 per cent each. Nisaba owned around 10 per cent while siblings Pirojsha (6.68 per cent) and Tanya (3.32) owned the rest.
Godrej Seeds and Genetics was set up in 2011 as a subsidiary of Godrej Agrovet, the group's animal feed unit, which has equity investments from Singapore's Temasek Holdings.
Godrej & Boyce's holding structure & the road ahead
The five Godrej family groups and their holding firm, Godrej Investments, together owned 76.8 per cent in Godrej & Boyce, initially known for its locks. The remaining 23.2 per cent is held by the Pirojsha Godrej Foundation, a public charitable trust.
Today, Godrej & Boyce has 14 operating divisions and annual turnover of Rs 9,000 crore (Rs 90 billion).
Godrej & Boyce received approvals for these two major share transfers, at current prices worth around Rs 29,000 crore (Rs 290 billion), in an Extraordinary General Meeting on March 22.
An explanatory statement to the notice for this EGM outlines the road ahead for the group. "The primary benefit of the proposed restructuring of investment holdings is that it would greatly enhance the company's flexibility for any future corporate action.
The company is not expected to monetise these assets, as the investments represent the promoter holding in these strategically important group companies."
There was also a not so subtle hint of an initial public offering. "Given the current structure, actions such as an IPO, public listing of any individual business division, or a strategic partner coming on board, would be relatively difficult and expensive to implement," the statement said, seeking shareholder support for the divestment.
While Jamshyd's son, Navroze, is already on the board of Godrej & Boyce, Nadir was quoted saying recently that his eldest son, Burjis, would join Godrej Agrovet in July.
In February, Godrej Properties had elevated Adi's son, Pirojsha, as its executive chairman. Though he is named chairman emeritus, Adi resigned from the real estate company's board on April 1 after a 27-year stint.