After 2 years of lull, sale of winter products like heaters and woollens grow in double-digit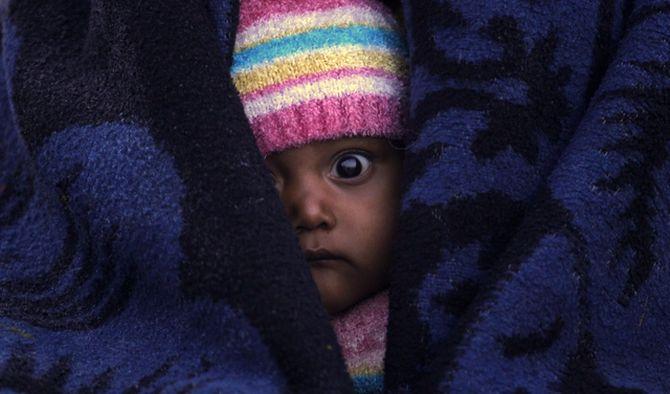 A normal winter, backed by early snowfall in the Himalayan belt, is bringing cheer to winter product manufacturers and traders in the country.
Companies dealing in water and room heaters and woollen garments are witnessing double-digit growth in sales this season, after two years of lull.
The estimate is that the Rs 1,400-crore organised water heaters market will grow at least 15 per cent this season.
Growth was flat last year, as the temperature remained above normal and demonetisation of high value currency notes in early November crippled trade channels.
The year before, 2015, the market had grown by a low single digit, thanks to a mild winter.
According to Harminder Singh, president, appliances at Usha International, the company has so far registered growth in sales in excess of 20 per cent over last year.
"The season for water heaters begins in August and it is over by the third week of December. The industry is growing at a higher rate than last year."
The five million units a year market is equally divided between the organised and unorganised sectors.
Saurabh Goel, executive vice-president at Havells India, says it looks like their water heaters would grow by 20-25 per cent in 2017.
"To stay ahead of the competition, we began in-house production a few years ago and are now offering pre-installation and branded fittings."
Saurabh Baishakhia, senior vice-president at Orient Electronics, said appliances were seeing almost 50 per cent growth.
"The room heater category has been suffering for two years but is expected to witness some growth this season," he said.
Room heaters is a comparatively smaller market, Rs 350-400 crore a year.
Last year, the market shrank due to absence of peak winter, when sales usually surge.
This year's advent of winter in the northern parts by early December has helped. Baishakhia expects Orient's business to grow by 20 per cent in 2017.
Traders at Delhi's Sarojini Nagar market, a hub of winter garments in the capital, said business was much better this year han in 2016.
Most retailers and wholesalers faced severe duress during the note ban episode.
"This month, business has grown by at least 50 per cent over last year at the same time. If winter is normal in January, we might finish the season on a high," said Noor Mohammad, owner of a wholesale trading house.
Business for water heaters and room heaters could go higher in January as the winter is expected to get severe.
In the water heater segment, North India lags South India with 32 per cent volume share as compared to 37 per cent.
Value-wise, however, the north dominates due to higher per-unit recovery from the market.
For room heaters, the descending mercury level in North India decides the fate of the market, as the region comprises 80 per cent of the business.
Photograph: Reuters