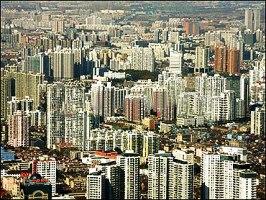 Shares of real estate firms on Wednesday fell by up to 8 per cent in morning trade after the Reserve Bank asked banks to link the disbursal of home loans to their stages of construction.

Following this, realty stocks faced selling pressure, with Sobha Developers falling 7.93 per cent to Rs 214.10 -- its 52-week low on the BSE.

Among others, DLF was down 5 per cent, while Unitech fell by 2.46 per cent, D B Realty (1.71 per cent) and Godrej Properties (1.57 per cent).

Led by the sell-off in these stocks, the BSE realty index fell by 5.06 per cent to 1,150.69, and was the top loser among the 13 sectoral indices.

Some stocks, however, recovered their lost ground, with DLF trading 0.24 per cent higher and Unitech moving up by 2.47 per cent in afternoon trade.

The Reserve Bank on Tuesday asked banks to link the disbursal of home loans to stages of construction to protect the interests of buyers and contain the fallout of 'innovative'
housing financing schemes.
"In view of the higher risks associated with such lump-sum disbursal of sanctioned housing loans and customer suitability issues, banks are advised that disbursal of housing loans sanctioned to individuals should be closely linked to the stages of construction of the housing project/houses. . .," an RBI notification said on Tuesday.
Upfront disbursal 'should not be made in cases of incomplete/under-construction/green field housing projects,' it had said.
The notification follows the introduction of 'innovative housing loan schemes' by some banks, in association with developers/builders, where upfront disbursal of housing loans is made to builders without being linked to the various stages of construction.
Also, under such schemes, the interest/EMI on the housing loan availed of by the individual borrower is serviced by the builder during the construction period.
These loan products, the RBI said, are popularly known by names such as 80:20 and 75:25 schemes.
The RBI said such home loan products are likely to expose banks and their borrowers to additional risks.
© Copyright 2020 PTI. All rights reserved. Republication or redistribution of PTI content, including by framing or similar means, is expressly prohibited without the prior written consent.