Wary of becoming "tomorrow's news'', companies are asking auditors to flag off high-risk areas and forensics is coming in handy, reports Ruchika Chitravanshi.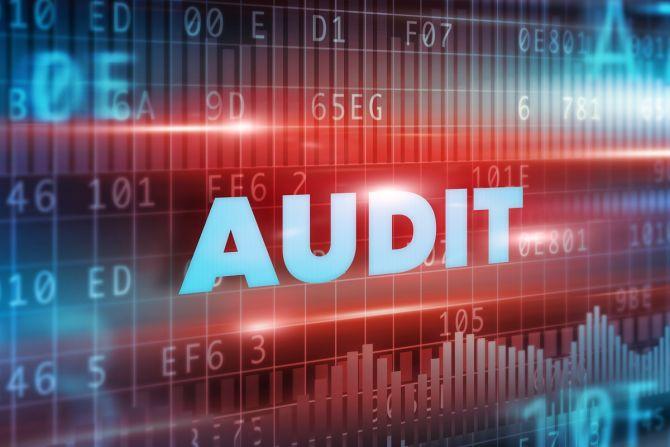 Bring in the forensics -- a line that's often heard in crime thrillers -- is fast turning out to be an audit industry essential.
As instances of fraud rise, companies are reaching out to audit firms to seek extra comfort through extended procedures.
As an executive put it, wary of becoming "tomorrow's news'', companies are asking auditors to flag off high-risk areas.
And, forensic is coming in handy.
Anti-fraud frameworks
In the last two years, EY India has taken up seven to eight "large engagements" to set up a forensic framework within the companies.
"Earlier, we had no more than one or two such engagements in a year... A lot of people have become proactive towards preventing fraud, they are trying to establish control from a fraud perspective," said Yogen Vaidya, Partner, Forensic & Integrity Services, EY India.
This involves setting up a code of conduct and upgrading control mechanisms -- all of which can take up to a year.
EY's also into "heat map" for some of its big clients to red flag instances of corruption and anti-competitive practices. This goes beyond the usual risk assessment.
"We prioritise resources, time, manpower as they are all limited. A chart of probability of occurrence and implication is drawn,'' Vaidya added.
Cutting across sectors, infrastructure to oil and gas to mining, companies are looking for audit services that go beyond what's normal and commonplace.
Audit firms are also reporting a rising demand for background checks of senior executives when they join a company.
Such checks are being done not only to establish the antecedents of the executives but also to ensure that a person fits into the culture and management of a company.
While multinationals are already doing it, increasingly many Indian promoter-driven companies as well as IT and ITeS firms are going for checks beyond managerial levels, according to Nikhil Bedi, Partner, Deloitte India.
''We see that these background checks are really taking off," Bedi said.
Around six months ago, Deloitte launched a product to mine and study end-to-end processes, thus pointing at deviations.
The idea was to combat fraud through use of technology, in partnership with a process-mining company, Bedi said.
"We undertake fraud analytics using advanced algorithms to detect hotspots or outliers to identify vulnerabilities in the system. Tools such as Process Bionics and Deloitte Fraud analytics, along with deep forensic expertise, can assist companies in fraud prevention and detection."
A survey by Deloitte India last year found procurement to be the most vulnerable to fraud at 30 per cent probability, followed by vendor selection at 18 per cent, and sales and marketing at 15 per cent.
About 58 per cent of the respondents in the 2018 survey believed that incidents of fraud would rise in the next two years.
Increase in forensic work
The changing trend can also be linked to a spurt in whistle-blower complaints in the last one year or so.
Forensic teams across audit companies seem to agree.
From four to five complaints a month, the number has increased to four to five complaints a week.
Companies are setting up whistle-blower hotlines as fraud risks and vulnerabilities in the system get more real than before.
"A lot of companies are using whistle-blower hotlines as the primary tool to identify compliance and ethics-related concerns. We observe that the presence of whistle-blower hotlines can promote a culture of compliance in the company," Bedi added.
Introduction of the Insolvency and Bankruptcy Code (IBC) has contributed to all this too.
With IBC around, demand for forensic audit has gone up among independent directors, banks and resolution professionals.
"Companies are looking for more specific assurance products. Audit has fallen short around fraud and going concern nature where companies went bust for reasons other than fraud without any warning," said Vishesh Chandok, CEO, Grant Thornton India.
As for the rise in cases of fraud, experts believe the economic slowdown has had a role.
"People have taken shortcuts. Increasingly, there's a lack of tolerance and people are speaking up against such practices,'' Vaidya pointed out.
That enforcement agencies have been active has added to the whole piece, analysts said.
Revised laws, for example, have made the Special Fraud Investigation Office (SFIO) more powerful, allowing it to even arrest an offender.
"Regulatory tightening has improved and there's a fear of corrective action. Data mining has also become simpler, making detection of fraud easier," said Pavan Kumar Vijay, founder, Corporate Professionals.
Responding to the changing demand, audit firms have been ramping up their forensic teams.
Many have seen a near doubling of strength in the last two years alone.
Forensic & Integrity Services, EY India, for instance, had 100 employees in 2011.
It's 800 in 2019. Deloitte's forensic team has about 1,000 up four to five times since 2015.
In many cases, forensic tools are being used in statutory audit.
"The mindset of a forensic audit, which differs from a statutory one -- is being increasingly put to use. This means developing a higher level of scepticism, IT skills to use data effectively and to point gaps," a senior auditor said.