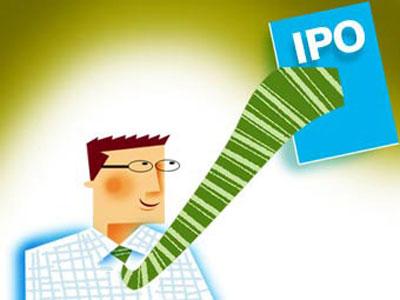 Half a dozen companies are looking to tap the market as the Indian rupee stabilises and oil prices cool down.
Pavan Burugula reports.
The activity in the primary markets is set to pick up after a period of lull.
According to bankers, more than half a dozen companies are looking to tap the market with their initial public offerings (IPOs) worth a cumulative Rs 200 billion (Rs 20,000 crore).
Some of these companies are Varroc Engineering, Sembcorp Energy, and Fine Organics.
Sources say a few IPOs will hit the market later this month, while some will spill over to July.
Bankers say the stability in the market, following sharp correction in April, and healthy investor appetite are giving them the confidence to come to the market.
After robust fundraising in March -- eight IPOs raised a total of Rs 150 billion -- capital-raising activity had gone through a lull.
There were no IPOs in April amid a 6 per cent correction in the market, while May saw only one offering amid crash in midcap and smallcap indices.
Analysts say the market is showing signs of stability as crude oil prices have cooled and the rupee has recouped some of its losses.
This has prompted investment bankers and issuers to meet institutional investors to get a sense of the demand and the pricing.
"The IPO pipeline looks strong. We expect quite a large number companies to launch their issues in the next few months. With oil prices having moderated, the market is showing signs of stability. Investor sentiment is also upbeat as they are good buying opportunities," said Ajay Saraf, executive director, ICICI Securities.
Domestic consumption and financial services were popular themes in the market and IPOs in these sectors could see strong demand, Saraf added.
The Centre, too, has lined up a number of maiden offerings, which include Rail Vikas Nigam, Indian Renewable Energy Development Agency and Garden Reach Shipbuilders.
Besides, big-ticket IPOs such as HDFC Mutual Fund, ReNew Power and Lodha Developers are awaiting the Securities and Exchange Board of India's go-ahead to launch their offerings.
Bankers say companies will look to wrap up their IPOs before September.
Besides technical factors such as updating financial numbers, companies want to avoid any election uncertainty.
In December, there will be elections in the key states of Madhya Pradesh and Rajasthan, which will be seen as a semi-final to the 2019 general election.
However, too many companies eyeing the same window to launch their IPOs could lead to excess supply of paper, bankers added.
A similar situation surfaced in March when the market saw a flurry of fresh paper. Some of these issuances failed to attract investors due to expensive valuations.
"Good companies will always find investor support as long as they are fairly valued. The stock should have the potential to give decent returns to its investors. Even in March when some of the deals did not take off as planned, issuances such as Bandhan Bank managed to generate strong interest from investors," said V Jayasankar, senior executive director, Kotak Mahindra Capital.
Last year was a record year for IPO activity, with 36 companies raising a total of Rs 671 billion.
So far this calendar year, a total of Rs 204 billion has been raised by 15 IPOs.
Experts say topping last year's tally would be a challenge. However, 2018 could still end with IPO mobilisation of around Rs 500 billion.
Illustration: Uttam Ghosh/Rediff.com