Bloomberg's data notes that since last year, Bill Gates's net worth has decreased by $1.1 billion, while Ortega's has increased by an impressive $10.4 billion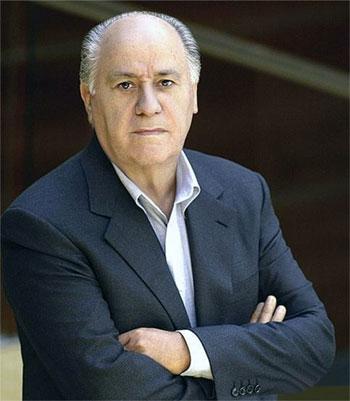 With a net worth of $71.5 billion, retail guru Amancio Ortega became the newly crowned second richest man of the world. The 79-year-old Spanish magnate who pioneered fast-fashion retail, passed investor Warren Buffett, whose wealth stands at $70.2 billion.
Ortega founded fast-fashion giant Zara with his then-wife Rosalia in 1975. Today, his retail company Intidex SA - which owns Zara, as well as Massimo Dutti and Pull&Bear - has over 6,600 outlets around the world.
Ortega, according to Business Insider 'fiercely guards his privacy and gives few interviews to the press'. As a matter of fact till about 1999, no one even knew what he looked like as no photograph was available.
It was in 2000 that the world came to know about him when he made a public appearance to announce his company's IPO. His secrecy has led to the publication of books, such as Amancio Ortega: de cero a Zara (From Zero to Zara).
Ortega, say the media, goes to the same coffee shop every day and eats lunch with his employees in the company's cafeteria. He refuses to wear a tie and is dressed in a simple uniform of a blue blazer, white shirt, and gray trousers, none of which are Zara products.