NPPA suggests expanding the list of essential medicines whose prices are controlled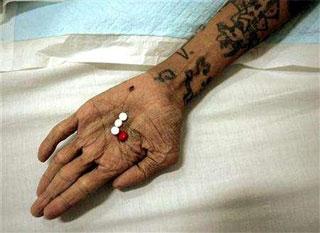 All life-saving medicines for critical diseases, such as anti-retrovirals, anti-tuberculosis, pediatric formulations and fixed-dose combinations, might soon come under the government's price control. At present, there is a cap on the prices of only 348 such formulations listed under the National List of Essential Medicines (NLEM).

The National Pharmaceutical Pricing Authority (NPPA) has prepared a detailed note with recommendations to revise the NLEM list to include therapeutic areas and key formulations that are prescribed more often. The regulator had also suggested tweaking the policy to bring in a provision to monitor prices of even close substitutes and analogues prescribed along with such life-saving medicines, an official source in know of the development told Business Standard.

The move is expected to have an impact on major drug makers like Ranbaxy, Sun Pharma, GlaxoSmithKline, Novartis and Pfizer, which have large share of the market. These firms might face a sharp reduction in margins after inclusion of new drugs in the list.

Besides drugs, the revised policy might include medical devices. But the simple-average formula used for fixing the prices of medicines might not apply on these devices, the official said.

NPPA's recommendations would go to the department of pharmaceuticals in the health ministry, and a high-level core committee on drug pricing. The committee is expected to meet early next month to consider the suggestions.

The move comes when NPPA is facing troubles in bringing down the prices of some key medicines that are much costlier than their alternative formulations available in the market. Recently, the regulator had to withdraw a set of guidelines it issued in May invoking a public interest clause. Based on these guidelines, it had earlier reduced the prices of 108 medicines in the anti-diabetes and cardiovascular segments and promised to bring many more drugs under price control. Pharmaceutical companies had challenged the guidelines in various high courts.

Though the regulator has not yet withdrawn the pricing orders for diabetes and cardiovascular medicines, it might have to do so if courts give such directives in the context of guidelines being withdrawn.

Now, by proposing to expand the list of essential medicines, NPPA is trying to address the concern from its root.

"We want to target those segments where volumes are high because consumption is high. However, there is a huge price parity. The expansion of NLEM will try to address this loophole," the official said.

According to data compiled by the All India Organisation of Chemist & Druggist, anti-infectives, cardiac, gastro-intestinal, respiratory, anti-diabetic, analgesic, neuro and gyneacological medicines are among top-selling categories with high growth rate. The changes proposed by NPPA are aimed at capturing most of the drugs for these segments.

Costly remedy?
Present cap
The prices of the 348 formulations in the NLEM list are controlled
Suggestion
NPPA's note has recommended revising the NLEM list to include therapeutic areas and formulations

Likely impact
Margins of drug majors like Sun Pharma, Ranbaxy, GSK, Novartis and Pfizer are likely to be hit