The revised check-in baggage limit is effective from Saturday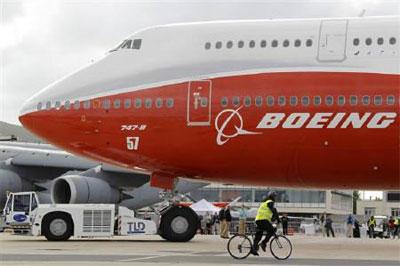 A day after announcing its ticket prices at par with AC II of Rajdhani trains, National carrier Air India, on Friday, came out with another lucrative offer for its passengers allowing enhanced free check-in baggage on its jumbo 747 flights operating on the trunk Delhi-Mumbai route.
Besides, the carrier also announced heavily discounted fares, starting at Rs 15,000 for travel in first class of its Queen of the Skies (Boeing 747) flights to the two cities till January 15, a release said.
The revised check-in baggage limit is effective from Saturday, it said.
Air India had commenced the 423 seater Boeing 747 services between New Delhi and Mumbai early last month.
At present, Air India allows 25kg in economy class and 35kg in business class of free check-in baggage on its flights, which has now been increased to 40 kg and 50 kg, respectively, on Boeing 747 Delhi- Mumbai service, the airline said in the release.
As against this, private carriers allow only 15 kg of free baggage to passengers across their domestic flights.
"Following its successful decision to deploy the iconic Boeing 747 on Delhi-Mumbai route from December 13 last year, Air India will now allow up to 40kg and 50kg of free check-in baggage for both economy and business class passengers on these flights," it said.
Air India is the only carrier to operate the 423 seater, four engine jumbo jet B747, on this busiest route (Delhi-Mumbai) of the country, the release said adding the aircraft offers a premium value to passengers with the most private and exclusive accommodation in the sky with 12 First class seats on the upper deck of the aircraft, 26 seats in business, and the rest 385 in economy.
© Copyright 2022 PTI. All rights reserved. Republication or redistribution of PTI content, including by framing or similar means, is expressly prohibited without the prior written consent.