To invest $1 bn in realty sector, mulls new funds; has done exits worth Rs 8,000 crore, says founder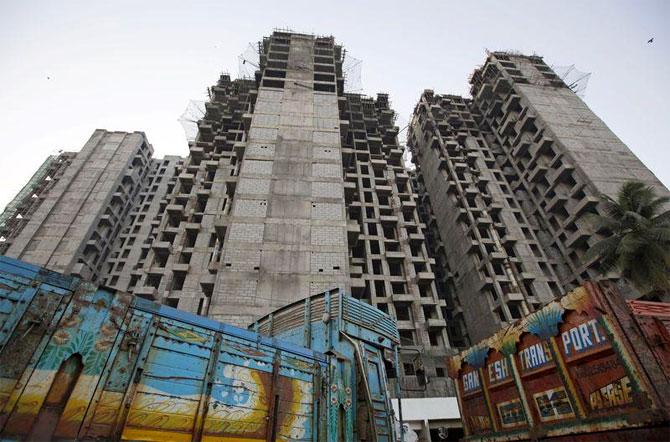 Following its $450-million joint venture (JV) with Dutch pension fund manager APG Asset Management, global private equity investor Xander Group is looking to float new India-focused funds, both domestic and offshore, to invest in Indian real estate and allied sectors.
It will invest $1.1 billion (Rs 7,260 crore) from its existing entities in the country in the next two years.
Since 2005, Xander has invested
$2.3 billion in Indian real estate, retail and infrastructure sectors. In terms of investment, the company is second only to US-based Blackstone, which has invested $3 billion in Indian real estate.
Besides private equity funds, Xander runs a non-banking financial company, and a mall ownership and management company.
Xander is considering launching its next global India opportunity fund - to be called Xander Master Fund V - early next year, said Sid Yog, managing partner at Xander Group.
He did not reveal the targeted corpus of the new fund.
"We are expanding our logistics platform and considering to develop to core office strategy. Whether these take the shape of a permanent platform like Virtuous Retail or Xander Finance, or are in a fund structure or some hybrid, depends on the contours of the opportunity, the risk and investment appetite of partners or investors involved," said Yog. He added Xander might go it alone for one or more of these ideas.
Xander's plans come at a time when global investors such as Blackstone, GIC, KKR and others are pouring billions of dollars into Indian real estate to take advantage of the rising demand for offices and retail spaces, and corresponding jump in rents.
Last week, APG and Virtuous Retail, retail development arm of Xander Group, formed a JV that acquired a portfolio of three shopping malls from a Xander-sponsored fund for about Rs 2,000 crore ($300 million). This is an initial portfolio and the partners intend to acquire more retail assets.
Simultaneously, APG and Xander have committed an additional $150 million as equity capital, giving the new company an investment capacity of $300 million that will be used to expand the portfolio through new acquisitions and new developments.
The JV has set up a 150-strong management and operational team in India, creating a new company called Virtuous Retail South Asia (VRSA).
"...VRSA, our new company with APG will separately - apart from 100 per cent acquisitions or developments - look at new JVs, but only where developers will take advantage of the development and/or asset management expertise that Virtuous Retail South Asia offers, in addition to patient, long-term capital," Yog added.
Floating a real estate investment trust for the assets of VRSA could certainly be one potential avenue to be explored, he said, adding that others include a public listing or just additional capital infusion into the company from the existing partners or like-minded investors to continue to grow the portfolio and the operations.
Xander JV Fund I, whose fund life will expire in two years, also invested in other retail assets in JVs with developers. These include those that were successfully exited as well as investments in Pune, West Bengaluru and Kolkata which will be completed over the next 18 months.
"These JVs are not part of the deal or our partnership with APG, as they do not fit into the integrated developer, owner, manager strategy," he said.
Further, Yog added Xander was in the early stages of considering a domestic AIF (alternative investment fund) in the country since they have got a lot of requests from family offices and institutional investors in India, who want access to Xander's decade old capabilities.
"Domestic investors are now more sophisticated and they understand the difference between mutual fund type vehicles and institutional real estate private equity. Also, they have been hurt by the relative underperformance of the previous limited opportunities available to them, both in public and private real estate markets. An institutional firm like Xander, with its unique model of global reach and local feet, offers a secure investment opportunity that has also now been enabled by change in AIF regulations," he said.
He said Xander has given exits worth Rs 8,000 crore ($1.2 billion) of exits to investors till date.
"That's the part of Xander's decade-long track record in India we are most proud of, as there are no foreign investors in Indian real estate, which have completed successful investment cycles from entry to value addition and exit, generating attractive returns at that scale consistently over a decade."
In the next two years, it has investment programmes for Virtuous Retail South Asia, its JV with APG which will look to invest at least $300 million.
"Xander Finance, our credit platform which is currently looking to invest at least $250 million annually in new, senior secured, current coupon debt deals, of which 60 per cent is typically in real estate (the rest is broader corporate lending), Xander JV Fund II, our core plus office platform that has deals in excess of $300 million currently under contract," he added.
Image used for representation purpose.
Photograph: Danish Siddiqui/Reuters