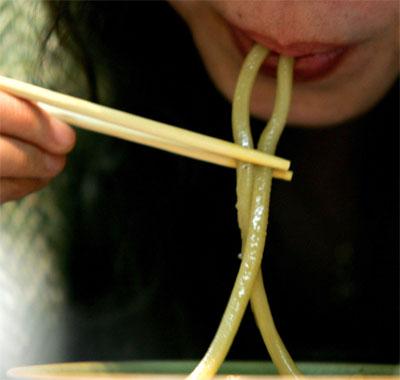 After the Maggi controversy, Indo Nissin on Monday announced the withdrawal of its instant noodles brand 'Top Ramen' from the Indian market on orders from central food safety regulator FSSAI.
Earlier this month, Nestle had to recall Maggi noodles, while Hindustan Unilever also withdrew its Knorr instant noodles brand over safety and regulatory issues.
On June 8, FSSAI had come out with the advisory on product safety testing of all instant noodle products in India after lead beyond permissible limits in Maggi noodles along with taste enhancer monosodium glutamate (MSG) were found.
"At that time we had sought clarification from FSSAI since Top Ramen product approval is pending with the regulator. They have requested us to withdraw the product until they give the approval," Indo Nissin Foods Pvt Ltd managing director Gautam Sharma said in a statement.
He further said Top Ramen was extensively tested in the last few weeks after product safety concerns arose in the category.
"We have tested at two FSSAI accredited independent laboratories and shared the results with FSSAI a few weeks ago. While many Top Ramen samples have been tested by various state FDAs across India, only in two cases – slightly higher lead level has been found in the tastemaker," he added.
Sharma said the company was meeting state FDAs and sharing test results with them as well as seeking a re-test.
Instant noodles have attracted attention of regulators after FSSAI banned Nestle India's Maggi noodles.
Earlier this month, the regulator ordered testing of noodles, pastas and macaroni brands such as Top Ramen, Foodles and Wai Wai sold and manufactured by seven companies to check compliance of norms.
These include Nestle India, ITC, Indo Nissin Food Ltd, GSK Consumer Healthcare, CG Foods India, Ruchi International and AA Nutrition Ltd.
Nestle had destroyed Maggi noodles worth Rs 320 crore (Rs 3.2 billion) after the withdrawal.
HUL also recalled its Chinese range of 'Knorr' instant noodles from the market pending product approval from FSSAI.
Further, global cafe chain Starbucks had to stop use of ingredients not approved by the regulator in certain products served at its India outlets.