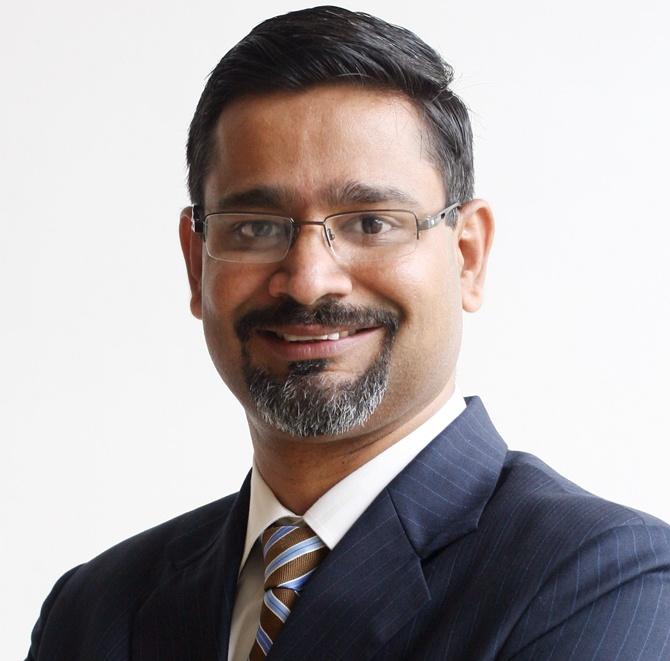 Neemuch, or Nimach as it is now spelt, is a small town on the border that Madhya Pradesh shares with Rajasthan.
It proudly lays claim to being the birthplace of C P Gurnani, the chief executive of Tech Mahindra, India's sixth largest IT services company. Now it may also have bragging rights to another stalwart in the IT business: Abid Ali Neemuchwala.
Of course, it is not definitively known if the 48-year-old, newly-appointed chief operating officer of India's third largest IT services firm, Wipro, has ever been to that part of the country.

Though bearing the name of the town, Neemuchwala grew up in Mumbai and Gujarat and has been a resident of Dallas in the United States for the past several years.
Neemuchwala surprised everyone when he left Tata Consultancy Services where he had worked for 23 years, having joined the company soon after earning his master's degree at the Indian Institute of Technology, Bombay.

Abid, as he was addressed at TCS, had moved up the ladder there and few thought he would leave since N Chandrasekaran, CEO and MD of TCS, according to company insiders, relied on him to execute his big plans.

An instance of this came when he was asked to head the company's global delivery and services for North America in 2007. Neemuchwala set up several onsite delivery operations across locations for clients in North America.

More importantly, since 2001, he was part of the executive strategy team at TCS that is focused on globalisation and delivery excellence. He was also given the responsibility of heading TCS' business process outsourcing operations, which Chandrasekaran had conceived of.
In his new role at Wipro, Neemuchwala will head the service lines of global infrastructure services, business application services, business process services and advanced technology solutions.

He will also head the business operations for Continental Europe, Africa and Latin America, while overseeing strategic engagements and maintaining an advisory relationships with marketing.
"He was one of the most capable guys with a phenomenal ability to understand customers and technology," testifies a senior executive of a top IT company who has interacted with Neemuchwala.

"He is also a team player, but he will have challenges at Wipro. As the COO, he will be managing things independently and will be fully in charge of operations. This is much bigger than what he has done at TCS."
At TCS, Neemuchwala had been instrumental in quadrupling the BPO revenues to around $1.6 billion (March 31, 2014) from the $415 million at the time of acquiring Citi Bank's captive unit in 2008.

It was a significant achievement given that TCS had entered the BPO business rather late in the day. Earlier in 1997, he had moved to Japan to set up a start-up for the company in the region and then to the United States two years later in 1999.
Successes like these are what Wipro CEO T K Kurien will be expecting from Neemuchwala.

Kurien has said that he believes Neemuchwala will be a big asset when it comes to setting things right at the company's delivery set-up.
"Abid's single biggest quality is execution. We wanted someone who could challenge the existing dogmas that sit in the enterprise," said Kurien in an interview to Mint.
Neemuchwala is well regarded for his rapport with clients. Having headed process implementation for his earlier employer, he will be called upon to deliver the goods for his new company too.
But there are already rumours that several senior executives in Wipro are not happy with the restructuring.

That, perhaps, will not bother Neemuchwala unduly as he loves outflanking his opponents on a chess board.