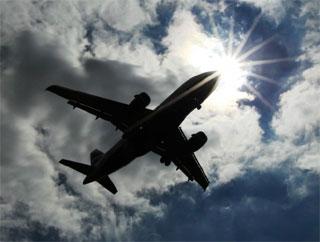 Let's take a small trip down memory lane to catch up with high-flying airlines that have become history now.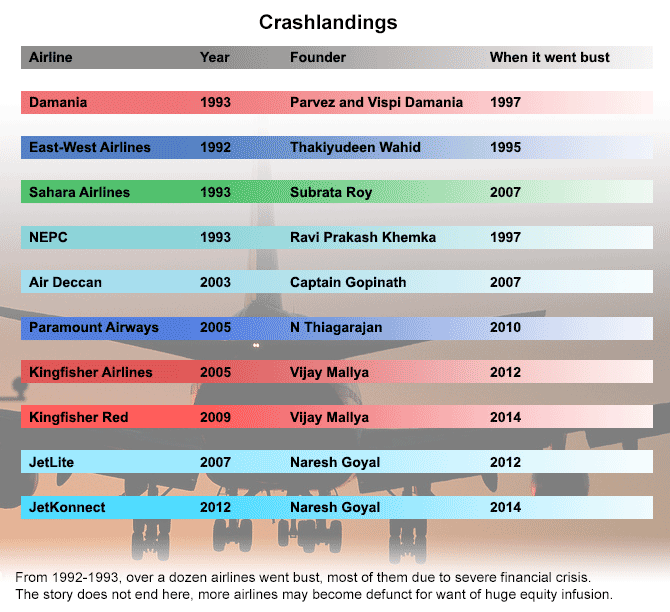 It is no exaggeration to say that most airline operators are desperate to infuse funds to operate day-to-day operations smoothly.
The latest instance is that of Sun Group-led SpiceJet which most industry watchers say, is going the Kingfisher way.
The airline was recently put on 'cash and carry' mode by fuel retailers due to the airline's abysmal financial condition.
The Delhi-based airline had to ground operations on Wednesday as fuel firms denied to supply aviation turbine fuel (ATF) due to the former's inability to pay.
With over Rs 2,000 crore (Rs 20 billion) losses, the airline is finding it difficult to run the show and according to rough estimates, it requires at least Rs 1,000 crore (Rs 10 billion) to operate all its 345 daily flights.
Industry veterans doubt whether the airline will ever manage to come back in full form.
This is not the only airline which is on the verge of going kaput.
There are quite a few prominent airlines launched by industrialists and top business houses which went bust. Most of them had to wind up operations due to high operating cost, expensive fuel and longer than expected gestation period.