'Some business families would probably have to revert to their core businesses, which the IBC will ensure.'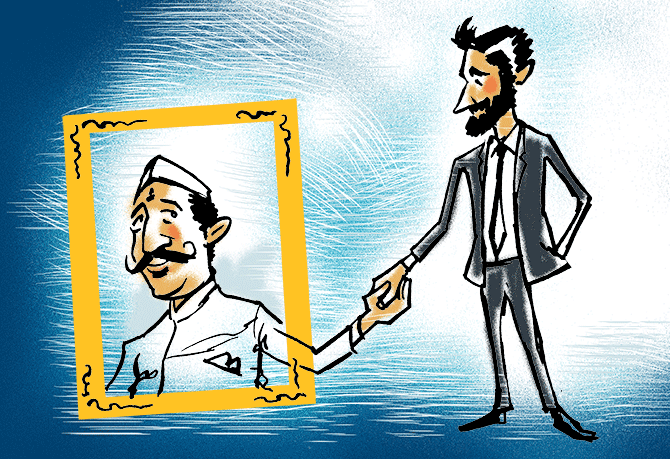 The Insolvency and Bankruptcy Code will ensure that old business houses that have invested in multiple areas will cut back and refocus on their core competencies, says Jaspal S Bindra, executive chairman, Centrum Group.
"New entrepreneurs are welcome, but not necessarily at the cost of the old ones," Bindra -- formerly Standard Chartered Bank's Asia chief -- bottom, left, tells Anup Roy.
After the Punjab National Bank episode, the banking system seems to be becoming risk-averse. Do you think credit growth will suffer?
There is credit demand in the market. New players are coming in, and disintermediation is taking place.
Foreign capital and private equity firms are making large disbursements. Clearly, the source-side supply and mix are changing.
Do you think after the IBC, many entrepreneurs will close shop and old money will make way for new money?
New entrepreneurs are welcome, but not necessarily at the cost of the old ones.
The top 100 companies in the stock exchange 20 years ago are not the same any more.
These are good times for entrepreneurship.
At the same time, it is a real threat and challenge to well-established companies, and also for start-ups that are not nimble.
I can confidently say we will see different players growing into large businesses.
The issue is that top business houses have spread themselves too thin. None of them is in monoline businesses any more.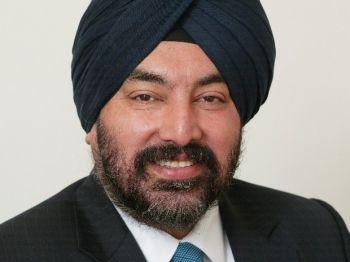 They do power, telecom, real estate, aviation... (attractive) opportunities that come up.
Obviously, no single group has the stomach to do multiple things.
Some business families would probably have to revert to their core businesses, which the IBC will ensure.
They still have some very good businesses. It is only one or two (in a group) that are bleeding.
But after the bankruptcy code, a lot of entrepreneurs may lose their businesses. Do you think it would be a great loss?
Yes. It takes a lot of courage to build something as small as a factory. And we are talking about refineries and power plants here.
It is not easy to take a loan of Rs 20,000 crore (Rs 200 billion) from banks on your head and function normally.
Unfortunately for the present generation, education has come in the way.
Most entrepreneurs today want to create a fintech or app-based businesses. There is a difference between building a refinery and an app-based business.
What will be Centrum's role be in this environment?
We are a bit of a hybrid company. In some areas of financial services, we are reasonably established.
In a few areas, we are a start-up. We are trying to leverage our strengths.
With credit constraints, we are seeing space emerging on the lending side.
We are not in the business of doing something to create value and then sell it. We want to create a legacy.
Will you rope in large corporate, or go in for small SME (small and medium enterprises) loans?
As of now, we have chosen SMEs, and are doing small housing loans (for a maximum of Rs 10 lakh) in tier-III and -IV cities.
We are doing SME loans of up to Rs 15 crore (Rs 150 million).
The demand for such a large size is a given, penetration is extremely low, competition is there, but we have not reached the bottom of the pyramid effectively.
You have to compete with public sector banks in these markets.
In affordable housing, for instance, PSBs will not give money to the self-employed. But there is a market, with people having a regular cash flow.
When a house is built in these markets, it's not for punting, but for people to live in.
If they have to take loans, it would be at 18 to 20 per cent from other sources. But we are positioning ourselves at 11.5 to 12 per cent.
For now, we are in five states -- Chhattisgarh, Madhya Pradesh, Gujarat, Maharashtra, and Rajasthan. We can stay in these states and meet our targets.
Are you not interested in the stressed assets market?
That is not our mainline business. We do it when there is an opportunity.
Why go small when the accounts that are coming up have fantastic assets?
The problem of acquiring very large assets is that they have a very long lead time and a very large resource commitment.
We are comfortable with smaller ticket sizes, and will remain in this business because this will throw up opportunities for at least 20 years.
What is your vision for Centrum?
Growth is on the agenda. We hope to be sizeable over time, organically or inorganically.
We don't have to be the biggest, but must be a quality player.
We are not in a hurry, but we also feel the window of opportunity will close after some time.