'The DGCA may require airlines to install CCTV cameras on all flights and retain the footage in case of unruly behaviour.'
'Else, it would be left to individual interpretation of the involved parties.'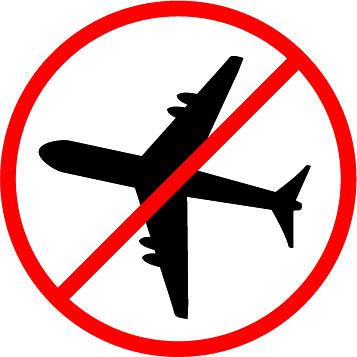 The civil aviation ministry has proposed a national no-fly list as penalty for passengers who engage in disruptive behaviour such as verbal and sexual harassment.
The list comes after an incident in March where Shiv Sena MP Ravindra Gaikwad allegedly attacked an Air India employee.
Amber Dubey, partner and India head of aerospace and defence at global consultancy KPMG, speaks to Ranjita Ganesan about the need for such a list.
How prevalent is unruly behaviour among passengers, and is a national no-fly list necessary?
Like in any public transport system in India, unruly behaviour is prevalent among air passengers.
It has nothing to do with region, profession or income segment. Airport staff and cabin crew face the brunt of such behaviour.
It goes largely unreported because any official reporting would involve dealing with the local police station and the courts.
For captains and cabin crew who are perpetually on the move, the hassles of police and court procedures far outweigh the need to enforce justice.
Unruly incidents may increase as aircraft and airports get more congested and security procedures become tighter.
The need for a no-fly list is critical as a deterrent and for safety of passengers.
The law should be fair so that unruly behaviour is curbed and passengers are protected from excesses of airlines, airports, ground handling, security and other agencies.
In the US, the no-fly list tries mainly to prevent movement of suspected terrorists.
Here, it is aimed at controlling unruly behaviour.
How do countries typically deal with passenger misbehaviour?
Even though no-fly lists in the US are developed by the terrorist screening centre of the FBI, individual airlines use their own lists to prevent unruly behaviour.
Dealing with unruly passenger behaviour is typically left to the airlines, as is the case for any commercial establishment like a hotel or restaurant.
Are the draft guidelines clear or is there scope to bring more clarity?
The draft guidelines are reasonably clear.
The government should make sure unruly passengers are not able to obtain a stay order against the travel ban, especially in case of violent behaviour.
The appeal process can go on as laid down in the draft Civil Aviation Requirement, but the ban should be imposed with immediate effect.
It needs to elaborate on how passengers would defend themselves since they do not have access to the CCTV footage or the passenger list for soliciting eye-witnesses etc.
The government should specify compensation for passengers in case allegations of unruly behaviour are proved wrong, excessive or malicious.
The DGCA may require airlines to install CCTV cameras on all flights and retain the footage in case of unruly behaviour.
Else, it would be left to individual interpretation of the involved parties and a few eyewitnesses who take the trouble of giving their statements.
Overall, it is a great start.
It is better to have a less- than-perfect no-fly list framework quickly than have none at all.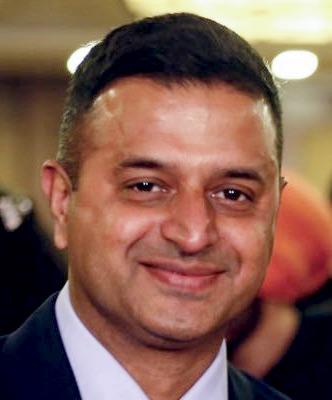 IMAGE: Amber Dubey, partner and India head of aerospace and defence, KPMG. Photograph: Kind courtesy @amberdubey123/Twitter
Some propose a financial penalty instead. Would that help?
Financial penalties will not work for air passengers, many of whom will simply pay up and repeat the offence later.
Most people fly because they have to and not because they love to.
A flight ban forces one to use other slower modes of transport like road and rail and that may cause significant discomfort and loss of time.
The travel ban can, of course, be followed up by criminal investigation and penal action as per the law, which may include fines or imprisonment or both.
What would be the top challenges in implementing the list?
The challenges of implementation include foolproof tracking of the banned passenger and the logistics of the review committee as required by the draft CAR.
After the Air India 'slapgate' episode, many passengers bearing a name similar to the MP suffered due to mistaken identities.
The review committee will need to be created at the six metros to begin with, so that the inconvenience to the airline crew, passengers and witnesses are minimised.
There is also an operational and administrative cost involved. This may have to be absorbed by the airlines in their own interest.
There are a fair number of first-time flyers as well. Will there be a need to create awareness about the various norms and expectations?
Though one can't make a sweeping generalisation, it is felt that most first time flyers are generally overwhelmed by the aviation experience and are not likely to be unruly.
Quite often, incidents involve the well-heeled frequent travellers who carry a sense of entitlement and snap at a minor provocation.
There is a need to educate all passengers about aviation regulations and etiquette through displays at the airport, phone messages, and in the safety briefing before take-off.
What other changes need to be brought in to improve civil aviation?
Indian aviation is currently in in a sweet spot due to low crude oil prices, growing economy and high passenger demand.
It gives India an opportunity to leapfrog and take aviation to the masses, especially leveraging the landmark UDAN scheme for regional air connectivity.