'Unemployment barely figures in the Budget except as a derived demand from industry and infrastructure.'
'There is no effort at direct attack on unemployment.'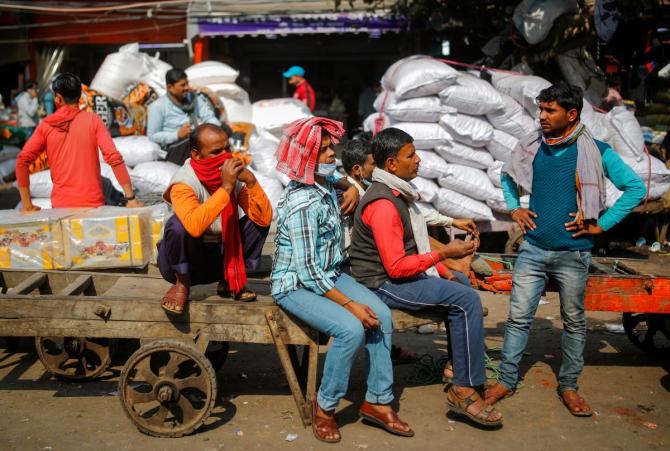 While many commentators applaud the Rs 7 lakh crore capital expenditure Finance Minister Nirmala Sitharaman has allotted for various infrastructure projects in the Budget, Professor R Nagaraj chooses to ask some tough questions.
He is a Visiting Professor at the Centre for Development Studies, Thiruvananthapuram. Before that, he was an economics professor at the Indira Gandhi Institute of Development Research, Mumbai.
"The government does not even accept the fact that there is an unemployment crisis," Professor Nagaraj tells Rediff.com's Shobha Warrier in the first of a two-part interview.
As an economist, how do you describe the Budget?
I think the claims of the government seem exaggerated.
The government said it was an investment led growth budget. To that extent, it can be seen as a progressive Budget as the finance minister claims.
The numbers, the capex of Rs 7 lakh crore, looks quite rosy at first glance.
(Former finance minister P) Chidambaram is right; it is a very capitalist Budget.
This is a Budget that ignores the plight of the poorest who have been hit the most by the pandemic and the lockdowns.
Unemployment barely figures in the Budget except as a derived demand from industry and infrastructure.
Otherwise, there is no effort at direct attack on unemployment.
So, I would say, on first glance, it is an investment-led growth Budget.
But if you look at the details, the impression vanishes.
Can the capital expenditure of Rs 7 lakh crores kickstart economic activities and create jobs like the finance minister says?
Provided you really make those investments. As of now, it looks like a wish list.
Unless you have a clearly identified list of projects with committed funding for them, which can be be launched quickly.
For example, there is a new railway line for which the DPR (detailed project report
Then, it will lead to employment generation immediately.
But what the Budget is talking about is a long list of wishful projects which require a lot of work done before they can be launched.
So, it takes a long time for such projects to get launched.
Unlike this, you have an Employment Guarantee scheme (MNREGA) for which a fair amount of groundwork has already been done.
MNREGA has been running for several years. Through this, money can be quickly pumped into the hands of people for productive investment.
That's because there are schemes available at the ground level, and employment can be immediately generated, which will lead to consumption and growth.
But there is no mention of MNREGA in the budget though reports say that there is a 30-40% increase in the number of people trying for MNREGA programmes...
Yes, even the Economic Survey says there is a gap between demand and supply for the jobs under MNREGA.
It shows there is an increase in demand which has not been met.
When this is the reality, the Budget has cut the expenditure for MNREGA by 25% over last year which is a huge cut at a time employment is a serious issue.
The problem with the government is, it doesn't believe unemployment is a problem.
In fact, this is the government that came to power promising millions of jobs every year...
Those promises are forgotten. When there was a migrant crisis in 2020, the government even refused to acknowledge it till it became a political issue.
There was no empathy for the people who had lost their jobs.
The CMIE (Centre for Monitoring Indian Economy) report said that 53 million people got unemployed in December 2021, and 35 million people are seeking jobs...
One may agree or disagree with the specific numbers CMIE has come out with because of methodological issues.
A lot of economists have questioned the way data is collected and the veracity of numbers.
However, nobody will deny the broad orders of magnitude.
In fact, the reality could be worse than what the CMIE says.
Unfortunately, the government does not even accept the fact that there is an unemployment crisis.
The manufacturing sector which is the largest employer has been completely ignored in the Budget, along with services too.
Before the budget presentation, former CEA Arvind Subramanian had said that in 2008 after the global financial crisis, India missed the manufacturing bus while China took advantage of it along with smaller countries like Vietnam, Philippines and Bangladesh.
He also said that with China having problems with the US, Europe, the UK, etc, this is an opportunity for India to advantage of.
Do you think we are going to miss the bus again?
I think so. In my op-ed in The Hindu, I have mentioned that we started with Make in India campaign in 2014-2015 with the idea of creating 100 million jobs in the manufacturing sector and raising the share of manufacturing to 25% of the GDP.
We had a grand ambition then but it was not matched with the actual progress on the ground.
Since 2017-2018, the output growth in the manufacturing sector has been falling steadily; from 13% in 2015-2016, it had fallen to negative 7% last year.
This has been India's experience in the last few years while during the same period, countries like Vietnam, Philippines and Bangladesh have picked up manufacturing employment.
We have missed the manufacturing bus again.
Why do you think the government talks about Make in India, Aatmanirbhar Bharat
Exactly. After 2015, the government wasted many years equating Make in India with ease of doing business, assuming that India is not making progress in manufacturing because of regulatory hassles.
So, they wanted to implement the ease of doing business index of the World Bank and improve the ranking in the world. And they did.
In fact, India's ranking went up from 114 in 2014 to 63 by 2020. But it did not get translated into industrial growth.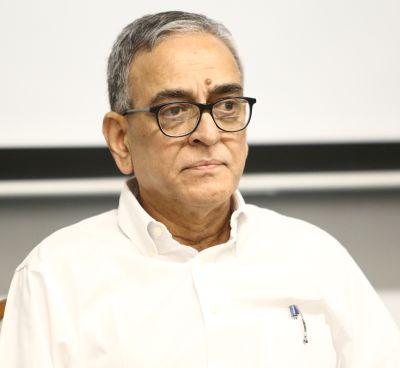 Is it because the MSME sector, the largest employment producers in the manufacturing sector, suffered terribly due to demonetisation, GST and then the pandemic?
Demonetisation and GST hurt the MSME sector badly. But the government showed no concern for that, and kept on focusing on ease of doing business thinking that there was excessive regulation.
Instead, they should have been focusing on specific sectors, creating infrastructure and improving credit for the MSMEs which they did not do.
Even in this Budget also, there is very little for the MSMEs.
They say that they have this production linking incentive scheme (PLI) which they have made available for some 25 industries.
Only when the companies take advantage of it, set up factories, employ people and the output grows, we will know whether the PLI scheme has worked.
We have very little evidence of its success.
So, I would say Make in India has been a complete failure.
And Aatmanirbhar Bharat also has remained just a grand slogan as we have become more and more dependent on China.
Even the Vinayaka idols are coming from China!
Our net trade deficit with China has been growing every year.
So, where is Aatma Nirbharta? Where is Make in India? They are all just grand slogans without content.
Feature Presentation: Aslam Hunani/Rediff.com