'... And I don't think it really is that despite a lot going wrong.'
'Naiveté or stupidity or trusting the wrong person, the outcome is the same, which is that the group has gone to trash.'
'I'm not OK with people saying I had a role to play in crooking the system, which is not what I did.'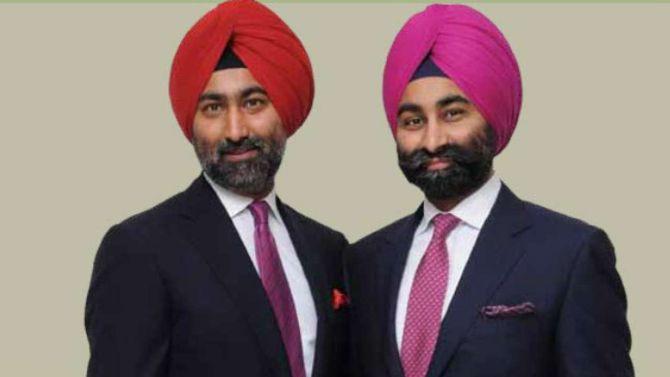 Fortis Healthcare co-founder Shivinder Mohan Singh tells Pavan Lall why he dropped the lawsuit against brother Malvinder Mohan Singh in the National Company Law Tribunal, how his reputation has been affected, and what he plans to do to restore it.
What made you suddenly withdraw the petition filed against your brother?
I would like to give you some background. I was called by my brother a couple of years ago and given the view that things were not okay and I was needed.
There was fraud in the aviation business and Religare. I had shifted to Beas then.
The Ranbaxy-Daiichi issue -- all emerged within one year. I said I had taken a one-way ticket to Beas and was not interested, but, then, because I had been involved, I had to come back.
I considered myself a transit passenger to go in and help and go back, but nothing has worked in the last two years.
Last September, I told my brother I was leaving as we weren't able to work out things as expected.
Then my mother got involved recently and said this had to get out of the court.
So, I said it would if the past was addressed, appropriate accountability fixed, and a framework implemented.
On that basis, I withdrew the case. Fingers crossed, things will work out.
What really happened at Ranbaxy, one of the country's most storied pharma companies?
My knowledge, honestly, is through Daiichi's eyes because every time I asked questions I was told nothing went wrong.
I sat through five days of Daiichi's arbitration hearings in Singapore, and their claim was that reports were hidden and there was pre-planned perpetrated falsification of data and bad quality products.
I have told everyone that I stand behind Ranbaxy's drugs because what the USFDA (United States Food and Drug Administration) highlighted was in the regulatory bucket, not the drugs bucket.
Even so, you were part of the promoter family and a board member. So, is it fair to expect the world at large to believe that you didn't know about anything that went wrong?
The unfortunate truth I've learned in the last few years is that the board knows nothing.
In board meetings, 80 per cent of the discussions are on things that SEBI (the Securities and Exchange Board of India) requires, and not the actual business.
I am liable for my share of responsibility, but I have not engaged in any wrongdoing.
As the dirt flies, it's also hitting you because you were a board member with shareholding in all companies.
It is. But, look, when I went to Beas, people questioned it.
Why? Some people say I had a deal with Babaji (the head of the Radha Soami Satsang Beas sect) that I wouldn't pursue the money if I was given the top seat there.
That's one story being created by creative minds.
My response is that naiveté or stupidity or trusting the wrong person, the outcome is the same, which is that the group has gone to trash.
I'm not OK with people saying I had a role to play in crooking the system, which is not what I did.
I'm willing to take 100 per cent responsibility for Fortis which I ran -- the good, the bad and the ugly, everything.
There are hospitals out there that didn't have occupancy certificates, there are procedures that went wrong.
And I'm willing to accept whatever liability the law of the land requires.
But I had nothing to do with Ranbaxy.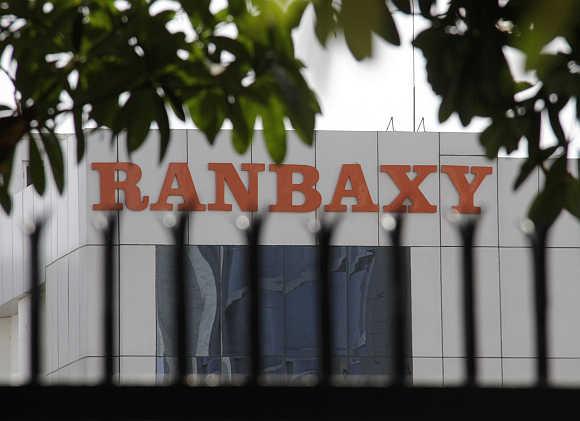 Did you always have different visions for the business and how to run companies with your brother?
Always.
But the drifting apart happened in 2011, when we ended up in the same bucket.
So how it worked for a decade was that Malav (Malvinder Singh) ran Ranbaxy, Sunny (Sunil Godhwani) was in charge of Religare, and I of Fortis.
We met and discussed issues at a high level and then executed what was needed.
But when one leg (Ranbaxy) went away, then someone had to fit into another bucket.
It unfortunately became a feud between brothers, and I don't think it really is that despite a lot going wrong.
Your exit to a retreat for three years had some wondering about how you balance capitalism and spirituality.
I'm not a capitalist and I don't see myself as that.
The only reason I got lucky in business was because of Fortis.
I spoke to my father in college and told him I don't want to join Ranbaxy. I don't get it.
Pharma is a financial business, not a healthcare one in my view. I was clear about not joining the family business.
As a promoter how can you say you were not involved in the group's affairs?
Well, I was not involved at the group level because Malav and Sunny did coordination for almost everything.
Malav was de facto chairman, and Sunny the CEO.
If I had a choice I would attend no meetings.
Most of the ones I attended were because Sunny wanted me to convince Malav on something or Malav to Sunny.
It was mostly about money being put into this business or the other.
At a group level, I never felt I was being kept out of anything. Within Fortis, yes, I did.
When (Fortis) International was set up, I had no one reporting to me, and I was told multiple times at board meetings that we now had international management who would run the company better than before.
Were you not concerned about allegations of money being siphoned off firms in the group and other impropriety?
A lot of stuff has happened in Fortis since I have gone.
I was Fortis first and promoter second.
In 2005, the Fortis brand fee was Rs 100,000. In 2016, it went up to Rs 5 million when I was not in charge.
So, things changed.
What would you have done differently, and what is the learning?
Split the group.
I never wanted to be part of the group or be an industrialist.
The learning is that don't put your signature on anything that you're not definitely involved in.