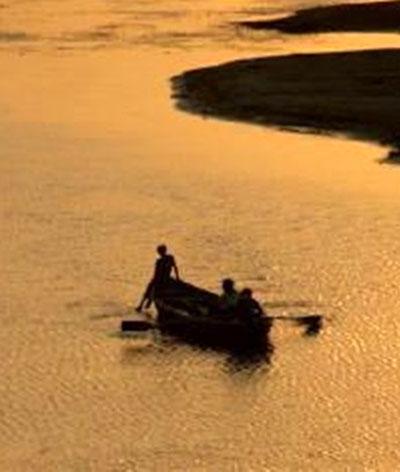 'Our economy will become river-oriented.'
'I strongly feel the mass rapid transport on electric is our future.'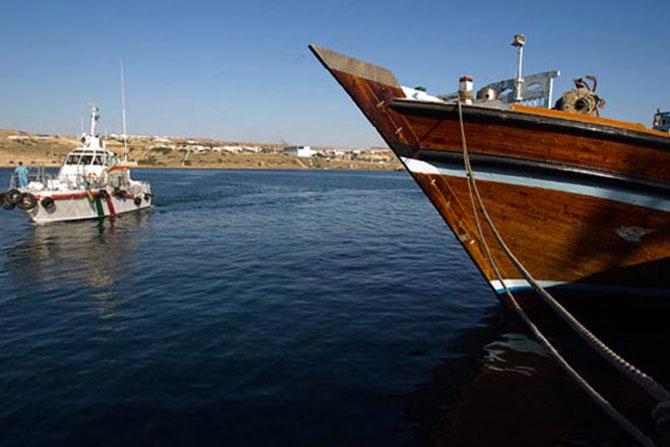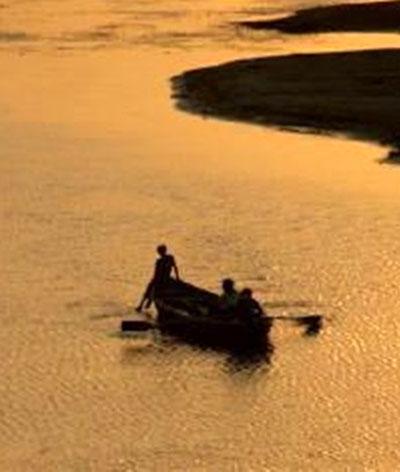 The Centre has accorded top priority for cost-effective, pollution-free transportation modes, such as waterways, which reduce logistic costs and increase road safety. Union minister of roads, highways, ports and shipping Nitin Gadkari, bottom, left, speaks to Sanjay Jog about the government's strategy. Excerpts:
What will be the government's approach for integrated transport?
Our effort is for cost-effective, pollution-free and import-substitute transport. This means, implementation of roads, highways, railways, ports, waterways, shipping, air ports in a time-bound manner. They will be connected to each other.
Shipping industry will be converted into LNG (liquefied natural gas)-based, which is both pollution-free and cost-effective. The ministry will encourage operations of sea planes, catamarans, hovercrafts and cruise ships. About 2,000 ports are being developed.
A full-fledged ports industry will come up alongside, so will cooling plants, cold storages, etc. Our economy will become river-oriented. This will be able to reduce the logistic cost to 12 per cent from 18 per cent and our exports will rise by 20-30 per cent.
Secondly, ethanol, bio-CNG (compressed natural gas), and bio-diesel will be promoted. The government will put in place necessary standards for the same.
This apart, the sewage water in the municipal corporation limits will be used to produce methane and from that, the same water, bio-CNG will be manufactured after separation of carbon dioxide. We have successfully implemented it in Nagpur where water is sold to the state distribution utility MahaVitaran.
On Ganga river, the government is currently implementing 50-60 projects. The Dhaula Kuan to Manesar-metrino electric (cable car facility) will be launched. I strongly feel the mass rapid transport on electric is our future.
Therefore, the first priority is to waterways, second to railways and third to roads. Lithium ion battery will be produced in the country, which will totally transform the transport sector.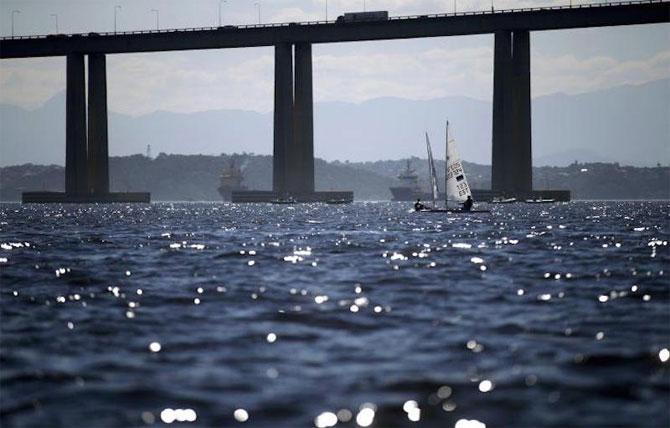 What is the experience of hybrid annuity model in the roads sector?
Projects of Rs 80,000 crore (Rs 800 billion) are currently being developed under this model. When I took over in May 2014, there was little interest from the developers to bid for road projects. There was no response for 17 build-operate-transfer (BOT) projects. Therefore, the government awarded Rs 60,000 crore (Rs 600 billion) worth of projects under the engineering procurement and construction (EPC) model.
Thereafter, the government came out with a hybrid annuity model wherein the appointment letter is not given to the developer unless and unless 80 per cent of land is acquired. Land acquisition is done by the National Highways Authority of India (NHAI).
Besides, it is the responsibility of NHAI to procure all clearances, including forest and environment, utility shifting, and land acquisition to be done by NHAI.
Under this model, the government provides 40 per cent grant while 60 per cent is to be mobilised by the developer, of which 30 per cent will be equity and the balance is to be raised through banks. Practically, there is no risk involved in it. Moreover, NHAI will collect toll and it will give annuity plus three per cent profit annually to the developer.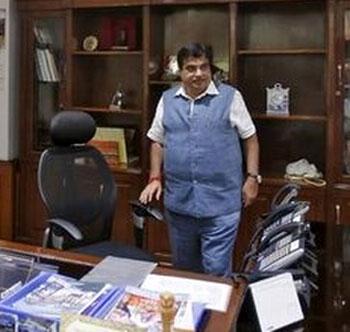 Can you please give the status of stranded projects in the roads sector?
The problems of almost all projects are now resolved. There were 403 projects worth Rs 385,000 crore stuck up due to several reasons when the government assumed power. Banks and lenders were worried fearing that the projects might turn NPA (non-performing assets).
The government swung into action and 21 Cabinet decisions were taken to help bring those projects on track. I personally held a number of meetings with bankers and lenders and, in some cases, prepared to give money to those developers who have completed 50 per cent work.
At present, only five or seven of such projects remain and their issues, too, will be sorted out. Our policies are time-bound, transparent, and corruption-free.
What is the government's plan to promote bus ports across the country?
NHAI's mandate includes development of convention centres, bus ports and engage in transport related activities. The Prime Minister sent me to Gujarat to see how the state government there has developed bus ports. My ministry will prepare a policy for all states wherein NHAI will invest money for the transformation of bus ports, and thereafter profit will be shared equally between NHAI and the respective states.
NHAI will do the construction on state governments' land. The idea is to make bus ports five star like Chhatrapati Shivaji International Airports at Sahar in north-west Mumbai, where there will be underground parking, shops and malls will be developed.
If states want to develop such bus ports on their own, the NHAI will provide funds to them. There could be 3,000 to 4,000 such bus ports that can be developed across the country. The ministry is expected to take a decision on this within a couple of weeks.
You are bullish over India's internal waterways sector. What steps are being taken to promote it?
I am of the firm view that internal waterways will be a game changer. To boost this sector, all major ports have been asked to set up subsidiaries, which will leverage dollar-denominated billing to raise low-cost funds.
My ministry's total budget is Rs 1,800 crore (Rs 18 billion). Undertaking 20,000 km of the inland waterways projects will require an investment of Rs 80,000 crore.
The new initiative would start with the largest container port in the country, Jawaharlal Nehru Port (JNPT). Inland waterways do not have financial credential now. We want to use JNPT's financial credential for raising foreign loans.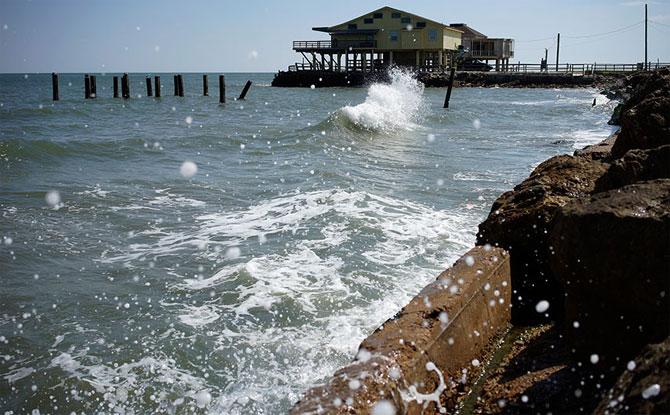 Nearly Rs 50,000 crore (Rs 500 billion) in low-cost borrowings can be raised by JNPT alone through receivables. The ministry has also written to Union finance ministry to get five per cent of the corpus coming from a cess on petrol and diesel for inland waterways.
This apart, a separate company will soon be formed for the implementation of the Sagarmala project, which envisages a total investment of Rs 12 lakh crore. Of this, Rs 400,000 crore will be spent on modernisation of ports, road and rail network and construction of new ports.
Already, the Port Railway Connectivity Corporation has been formed to undertake port railway connectivity works. NHAI through a separate division will develop roads to connect ports under the Sagarmala project.
The ministry has already awarded mechanisation and modernisation of ports worth Rs 70,000 crore (Rs 700 billion) while some more works of the order of Rs 50,000 crore will be undertaken in the near future. Our aim is to complete all these works by 2018.
Of the Rs 12 lakh crore, Rs 8 lakh crore will be spent on the development of 27 industrial clusters.
What is the fate of the new Motor Vehicle Act?
I had introduced the Bill in the Lok Sabha and now it has been referred to the parliamentary Standing Committee. There are, in all, 59 proposals to deal with the road safety.
I expect the standing committee's report in next session and hope that the Bill will get Parliament's nod in the same session. The new Act is expected to change the transport sector drastically.
My highest priority is to save lives and I'm working hard on it. The national highways will be increased from the present level of 96,000 km to 200,000 km. NHAI will construct all concrete roads, which will have 50-year life. The developer will maintain them.
Besides, NHAI is spending Rs 11,000 crore (Rs 110 billion) to improve 786 'black spots' where the most number of accidents took place.
State governments will also be entitled for finance from the Central Road Fund for converting 'black spots' into safe spots, thereby reducing accidents.
Photograph: Rick Wilking/Reuters