'Dealers, distributors will be ready by September for the festive period because that is a big peak for them.'
'We have moved away from the wholesale channel following GST.'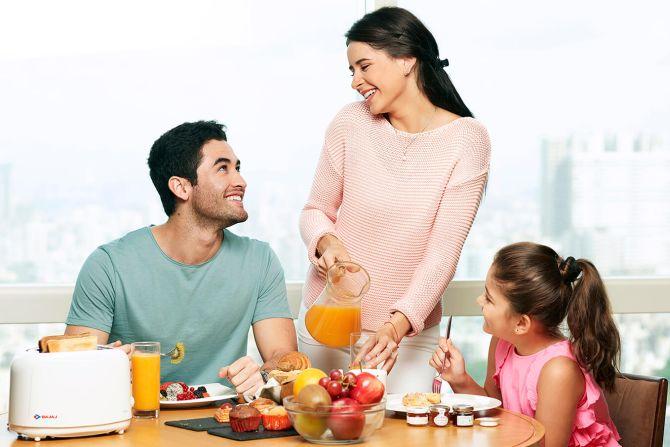 On Tuesday, the Rs 4,300-crore (Rs 43 billion) Bajaj Electricals extended its brand licence agreement with UK-based kitchen appliances major Morphy Richards, launching a new range of products.
Chairman & managing director Shekhar Bajaj, bottom, left, cousin of industrialist Rahul Bajaj, tells Viveat Susan Pinto the company will increasingly focus its attention on its consumer products business.
In five years, the contribution from this vertical will be at least 60 per cent of its turnover, from the current 50 per cent. Excerpts:
How does the extension of the brand licence agreement with Morphy Richards help your company?
We have been working with them for the past 15 years and the extension (for five years) allows us to consolidate our position in the marketplace.
Our plan is to double turnover of the business under Morphy Richards to Rs 600 crore (rs 6 billion) in three years.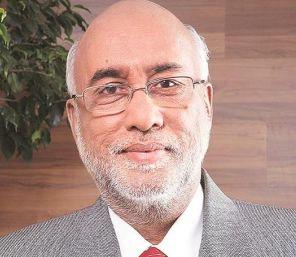 Kitchen appliances is a fragmented market (in India); a premium brand such as Morphy Richards allows for creation of a unique space and identity in a cluttered market.
The agreement also allows us to import products from international vendors of Morphy Richards if there is a need for it.
That works to our advantage because we do not have to manufacture everything here. Having said that, we are making Morphy Richards-branded mixer-grinders and irons here. So the mix is fair.
Given that EPC (engineering, construction and procurement), which gives you half your revenues, is cyclical in nature, will the thrust on consumer products, the other half of your overall business, grow?
It will. Our plan is to increasingly focus our attention on the consumer products group and in the next five years we see it contributing at least 60 per cent of our turnover.
So EPC over the next few years will become a smaller portion of our business.
Why I see the consumer products group growing is because of the market potential that exists.
There is enough of a market available in India for our existing businesses in lighting, home and kitchen appliances, so our attention will continue to be on these segments as we go forward.
Will you look at more tie-ups with international brands in the future?
There are a lot of brands keen on entering India and as we expand our distribution reach, we will be open to the prospect of entering into more international tie-ups.
How has the period in the run-up to the GST and following its implementation been for you? June quarter net profit declined because of challenges on account of the GST.
Profit (in the June quarter) was hit because of a drop in sales in the consumer products business ahead of GST implementation on July 1.
We also compensated our dealers and distributors for losses incurred in the run-up to GST, impacting margins in the June quarter.
Additionally, we have moved away from the wholesale channel following GST, impacting sales.
But I see this as a temporary blip, which will get sorted as we move forward. We are now focusing our attention on company-appointed distributors.
These guys are organised and we have a better handle on the business if our distribution needs are handled by them rather than wholesalers.
We currently cover around 80,000 retail outlets through our company-appointed distributors, which will double to 160,000 by March next year.
How do you think the festive season will pan out for consumer goods companies this year?
I expect it to be a good one given that there is latent demand in the marketplace and the monsoon season, too, has been good overall.
So consumers in urban and rural areas should come out and buy, benefiting companies. Parallely, the pain that trade faced due to GST will ease.
Dealers, distributors will be ready by September for the festive period because that is a big peak for them and they are unlikely to forego business due to GST challenges.
Photograph: Kind courtesy, Bajaj Electricals