'Normally, one would have taken 10-15 days after the NCLT approval to get things done, but we got it done in 48-72 hours.'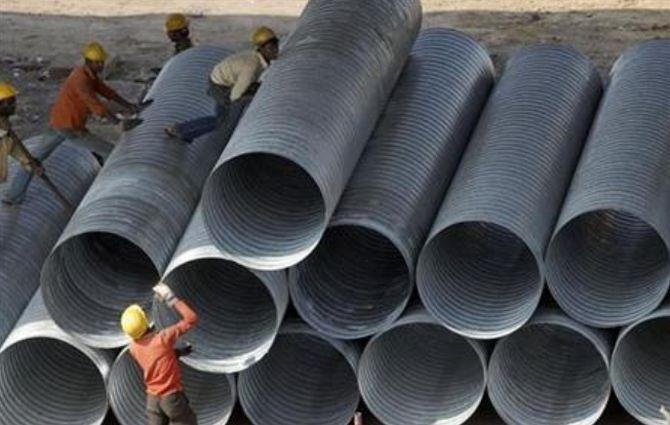 The Insolvency and Bankruptcy Code (IBC) got a leg-up with Tata Steel's acquisition of Bhushan Steel, the first big case to be resolved. Tata Steel CEO & MD T V Narendran, bottom, left, tells Ishita Ayan Dutt how this deal moved so quickly while others are still mired in controversies. Edited excerpts:
You got the approval from the National Companies Law Tribunal (NCLT) on the 15th, and in three days the deal was concluded. What was the level of preparation?
We had been working on it intensively for the past six months.
The team worked hard to ensure funds were lined up. Half of it was available in the Tata Steel balance sheet.
For the rest, we had discussed with banks. We had also spoken to the RBI because some ECBs (external commercial borrowings) were required.
We knew that once we got the NCLT clearance, we would like to move fast.
Normally, one would have taken 10-15 days after the NCLT approval to get things done, but we got it done in 48-72 hours.
My colleagues and our nominees on the board had checked into Hyatt hotel (Bhushan Steel office is in the Hyatt annexe).
We needed to have a board meeting where the original board members resigned and got our nominees on the board.
Within hours, the meeting was held and shares transferred.
After that, we gave the green signal to our teams, who moved into the sites.
Some Bhushan employees had filed a petition in the NCLT. Are you facing any resistance at the sites?
On the contrary, wherever we have gone, people have welcomed us.
From Friday, our teams have been engaging with employees at multiple levels in all the units. The employees are keen to move forward.
Bhushan is an EBIDTA positive company. With the interest outgo coming down, when do you think it will be in the profit zone?
The EBIDTA has been in the Rs 7,000-8,000 per tonne range.
We would aim to bring it to a level that some of the peers are achieving who don't have captive raw material.
Bhushan has the advantage of having a fairly large downstream facility. They sell a lot of value-added products to niche segments.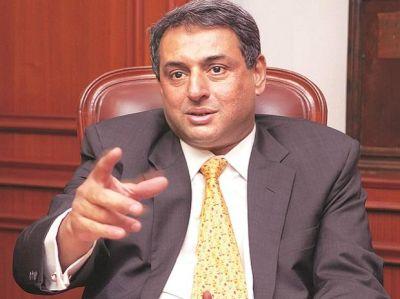 As such, we see an opportunity to improve the EBIDTA for multiple reasons.
First, we would try and reach the 4.5-5.5 million tonne capacity at the earliest. That will bring down the cost and improve the EBIDTA.
The plant has not been run well for the past three years. It has been operating at 3-3.5 million tonnes.
Secondly, we will ensure the mills are loaded all the time, the plant is operating normally and customers are serviced better.
That will help us build our equity base with customers for Bhushan.
There is also a lot of overlap with Tata Steel. We can leverage the equity we have in the marketplace and supplement supplies to existing customers and acquire new ones.
Once the expansion in Kalinganagar is complete, we will have extra slabs that can also be rolled in Bhushan Steel. We see multiple opportunities for synergies. The immediate focus will be to ramp-up volume.
Is there a team working on Bhushan and Kalinganagar synergies?
It is a listed subsidiary of Tata Steel, so we have to handle it like that.
But the teams are working together in procurement, marketing and sales, operations, like we do across companies.
There are people in Bhushan Steel who are happy to be committed to Tata Steel.
So while Tata Steel has sent 35-40 people, Bhushan had 5,000 people. We send the people that are required, but, by and large, try and work with local employees and get the performance and the numbers delivered by them.
These 35-40 people are brand ambassadors of Tata Steel, who also act as a bridge between Bhushan and Tata Steel.
Are you looking to secure the Bhushan Steel iron ore mine?
We need clearances for this mine. Bhushan Steel had bid aggressively for this mine. It is not a very large mine and it is not cheap either.
While we will pursue it, it is not so material to our plans for Bhushan. The long-term plan is to see how to get clearances for the Tata Steel mines that can be used for Bhushan. But again, we need requisite approvals for that.
Can you explain the novation agreement?
Bhushan had a debt of around Rs 55,000 crore. We paid Rs 35,200 crore to bankers. All the pledged shares were cancelled and we bought equity in Bhushan.
The balance, which Bhushan owed the banks, has been novated to us for Rs 100 crore, which means we own that debt and had to pay the banks Rs 100 crore.
The banks took a haircut and transferred the shares to us. In addition, we own Rs 20,000 crore of debt, on which we have a call, for which we have paid Rs 100 crore.
Tata Steel did due diligence of all five stressed steel assets. Is Bhushan Steel the best?
Bhushan Steel was the most balanced plant and asset that required the minimum capex to run at maximum capacity.
We also saw value in a ready-to-go asset. We know the pain and the time it takes to build a greenfield project.
It took us 10 years to build Kalinganagar. For us, an asset in the east was more attractive than one in the west because of the proximity to our existing operating sites and raw materials.
We were keen on Electrosteel also because it would have added long products to our portfolio.
Our bid for Electrosteel wasn't good enough, but we respected the process and allowed Vedanta to move on. At the time, we felt we may have a second chance.
We were also not so keen on Monnet Ispat. We decided against Essar.
When is the JV with ThysseKrupp likely to be finalised?
The timeline that we had given ourselves was end of the year, which means we need to sign the definitive agreement sometime in June.
Consultations are on and we want the unions to be fully on board.
I think we will find balance over the next few weeks.
If we can sign the agreement next month, the target is for completion of the process is by December.
How keen are you on Bhushan Power?
We will take that call when we come to that stage. Right now, we are fighting on a matter of principle.
We believe the integrity of the process is very important. Allowing people to bid after the last date is unfair.
Let's hope the NCLAT sees our argument positively (hearing is on May 24).
The Singal family is still challenging the NCLT approval…
I wouldn't expect otherwise. If you have created an asset, spent a lot of money, you wouldn't like to see it go.
As far as we are concerned, once you pay the money and the shares are transferred, we are the owners.
You can't pay Rs 35,000 crore and then be shy of taking ownership.
Would you look at merging Bamnipal and Tata Steel?
That's on our mind. At least for the first 2-3 years, we have to operate this way and have to take a call at the appropriate time.
Photograph: Babu/Reuters