'The average age of a first-time homebuyer in India is 37-38 years. And two-thirds of the population is below 35 years of age. Over the next 5-15 years, this population will reach an age where they will necessarily buy a house.'
Things have been slow for the real estate market in the past few years, but India's leading home finance lender Housing Development Finance Corporation's (HDFC) numbers don't reflect this stress.
Keki Mistry, bottom, left, vice chairman and CEO, HDFC, tells Joydeep Ghosh and Chirag Madia that unlike some other players it never went for excesses and never took unreasonable risks.
Is the real estate market turning around?
It is very difficult to generalise. There are pockets such as Delhi NCR where there is some stress, but if you look at the rest of India, by and large things are fine.
If one looks at the September numbers, we didn't see any slowdown in the retail housing segment.
In fact, we are growing faster on the larger base, around one or two per cent higher than the rate we had grown in the previous year.
How much will the Real Estate (Regulation and Development) Act (Rera) help?
In the short term, it may cause some degree of difficulty particularly for small players and result in some amount of consolidation in the industry.
Many small players may not be able to cope up and some may ultimately merge with other developers.
Apart from that, I think Rera will be very good for the system in the medium to long term because it will give confidence to the common person to buy a property.
The stipulation that 70 per cent of the sales receipts will go into an escrow account is a just prudence.
I don't think the common man still understands the benefits, but it is only a matter of education.
In the short term, prices could even inch up because compliance could slow down construction.
Having said that, I don't think there will be so many bad developers who will get impacted by Rera, which will slow down supply significantly.
There is a lot of action in the affordable housing segment. Do you think it will be a game changer?
Affordable housing is a huge thing since the shortage is massive in India.
Mortgage penetration is just nine per cent of GDP which is very low.
So, there is a huge potential for affordable and middle-income housing to grow in the next few decades.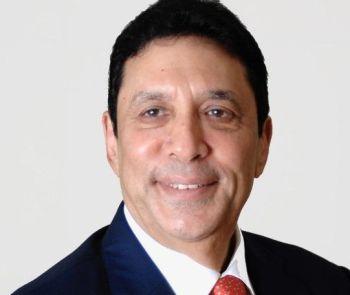 While what is affordable in Mumbai (Rs 60-75 lakh) is different from what is affordable in Indore (Rs 25-35 lakh), growth is coming in this affordable or middle-income housing segment.
And that is the real story because the Indian middle class is growing every year.
Fiscal tax benefits on principal and interest payments for buyers has been there for years.
The recent credit-linked subsidy scheme which provides substantially more benefits and that too up-front thus enhancing the loan eligibility as well.
So someone taking a loan of Rs 25 lakh will now get an additional upfront subsidy of up to Rs 260,000 from the government.
Are builders geared up to churn out property at affordable housing rates?
Yes, it is possible as there are incentives provided to builders by the government as well.
But if we are talking about Mumbai, affordable housing will not be in South Mumbai or Parel, it will be on the outskirts like Vasai-Virar, Kalyan, or Panvel.
But what happens to the oversupply in places like Mumbai and Delhi?
There is definitely an oversupply situation in Delhi NCR.
In Mumbai, there is a certain amount of oversupply but it is in the high-end segment.
In affordable and middle-income segment, Mumbai has been the fastest centre of growth for a long time and continues to be so, as disbursals in Mumbai are far ahead than other cities.
Whether real estate market does well or not, HDFC always manages to come out with consistent results. What are the key reasons for this?
I would say several things. One, there is a lot of faith the common man has on the HDFC brand.
When people come to us, they know that we have done a certain level of due diligence.
Also, even though the housing market might go through a period where there is a slowdown, structurally it is never going to get into a situation where there is no demand or very little demand because housing is a basic need for a person.
Moreover, our objective is long term and we have always been stable.
On a long-term view of 10-15 years, we should grow at a stable rate.
We have never got into excesses and never took undue or unreasonable risks. That is what has helped us come up with stable numbers through thick and thin.
How do you see the housing market going forward?
There is a structural demand for housing in India. The average age of a first-time homebuyer in India is 37-38 years.
And two-thirds of the population is below 35 years of age, which means that this two-third of the population has not even contemplated buying a house.
Over the next five-15 years, this population will reach an age where they will necessarily buy a house.
There are talks that the government is considering tax on unsold property to force them to get rid of inventory. What is your opinion?
My personal view is that if a builder has not sold a property, it is because he is not able to sell it.
So the question of taxing it should not arise.
It's not that there is a demand and he is not selling the property and holding back thinking prices will go higher. If that was the case, then it's very fair to do it.
The Insolvency and Bankruptcy Code (IBC), unlike the SARFAESI Act, has decided to bar promoters from bidding for his company's assets. How do you see the move?
There are two ways to look at this. First, if the promoter has a personal attachment with the assets/companies, he is likely to offer a higher price than what an outsider would offer.
In such a scenario from the perspective of a lender, if a promoter is allowed to bid for his asset, there would probably be a higher realisation.
The other way to look at this is, if you permit promoters to buy back the asset or a company, then it legalises the process of forcing banks to take haircuts as even promoters, with an ability to repay, may create an insolvency-kind of situation.
So how does one solve this issue?
I think intentional defaulters should not be allowed, but the question is how to identify them.
If you are convinced that the business has gone bad because of circumstances beyond the control of the promoters, like for example, huge dumping by China along with domestic demand slowing down for the steel sector, there is very little promoters would have done about it.
In such cases, some amount of fairness is required.
But if promoters ran down the company and diverted the money somewhere else, obviously they are intentional defaulters and they should not be allowed to bid.
Photograph: Rupak De Chowdhuri/Reuters.