'BSNL employee cost is Rs 14,500 crore and we anticipate that around 80,000 should opt for VRS.'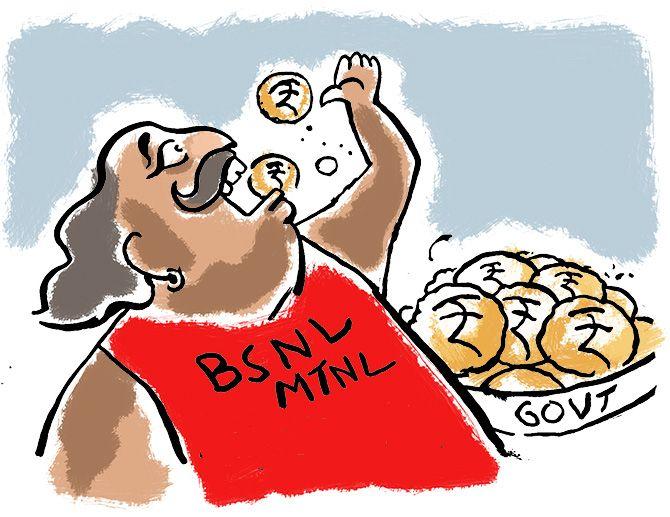 In his first interview after the recent Cabinet nod to a Rs 70,000 crore relief package for the two State-owned telecom operators, P K Purwar, bottom, chairman and managing director, Bharat Sanchar Nigam, spoke to Megha Manchanda on the proposed merger of the telcos, the voluntary retirement scheme offered to the employees, 4G rollout by next year, expansion plans and more.
Now that the government has announced a relief package, how soon do you think BSNL can be revived?
The various elements of the VRS package, implementation of 4G services, as well as debt recasting need to be completed in a time-bound manner.
We want to make BSNL a positive and vibrant organisation.
We have kept two goals for that: Two years down the line, BSNL should become EBITDA positive and five years down the line, it should be PAT (profit after tax) positive.
Many analysts see the revival package as putting BSNL on a ventilator before pulling the plug. Do you agree?
No, not at all. BSNL is a strong organisation with a 120 million subscriber base.
It has certain structural legacy issues that the government is trying to address in the form of a VRS.
This is because the employee cost was very high and the VRS is expected to address the issue.
Also, BSNL did not have spectrum to launch 4G services.
Now, with this package, the company's structure can improve.
When will BSNL get 4G spectrum?
I have written to the department of telecommunications asking for allocation of the spectrum from March 1 onwards.
The 4G rollout is expected to start at the beginning of the financial year in a progressive manner.
We will invest Rs 12,000 crore ) in rolling out 4G services.
But the narrative has now shifted to 5G services. If all your rivals offer 5G, how will BSNL compete with them?
I have no reservation in conceding that BSNL should have had 4G spectrum earlier.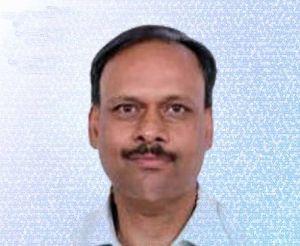 But estimates suggest that by 2025, there would be only 25% subscribers on 5G while 4G would be the dominant services.
Once we roll out 4G services, we will look forward to upgrading to 5G.
Do you think the government's allocation of 4G spectrum to BSNL is too little too late?
Rather than looking at faults, I would say that today there is a decision to allocate 4G services and we have to work aggressively to roll out the services.
Yes, as I said, it is a delayed start for BSNL.
Will you consider Huawei as a vendor for sourcing equipment?
The government's policy framework does not make any distinction between equipment companies.
In this case, whatever is the government decision, we will follow like any other operator.
Returning to the issue of VRS, what is the employee cost of BSNL at present and how much will it come down by after the scheme?
The BSNL employee cost is Rs 14,500 crore (Rs 145 billion) on an annual basis and we anticipate that around 80,000 should opt for VRS.
This will reduce the cost by Rs 7,500 crore (Rs 75 billion).
The government has proposed a merger of BSNL and MTNL. Is there a plan B if the merger fails to take off?
The thought process within the government and the two PSUs is that all telecom operators are pan-India players and that customers need a single window for interface across the country.
Only BSNL and MTNL operate in a non-pan India basis.
Therefore, a pan-India operator can be created through the merger by integration of network and identities.
The process of network integration would be the first part followed by entity-level integration.
Plan A is creating Mahanagar Telephone Nigam Ltd as a subsidiary of BSNL.
Their merger in two years and consequent synergy will be important for network integration.
MTNL is a listed company and BSNL is not. Will that be a hurdle when the two try to merge?
MTNL's de-listing is a priority which needs to be carried forward at the time of merger, but subsidiary is the first step where no structural change is required.
A listed company can be a subsidiary of a non-listed company.
The de-listing of MTNL will begin once it becomes a subsidiary of BSNL after analysing the challenges and ironing out some of the issues.
Now that the VRS process has begun and the firm is hopeful that over 80,000 would opt for the scheme, do you think a leaner BSNL will be an efficient BSNL?
For any organisation that is too big, becoming an outcome-oriented organisation is challenging.
Then there is a legacy aspect as a majority of the staff expected to opt for VRS are above 50 and the average age in the organisation is 53 years.
This kind of an employee profile of a technology-led company is a challenge in itself.
We are looking forward to a younger, leaner and more efficient organisation.