'We will be wherever the consumer is.'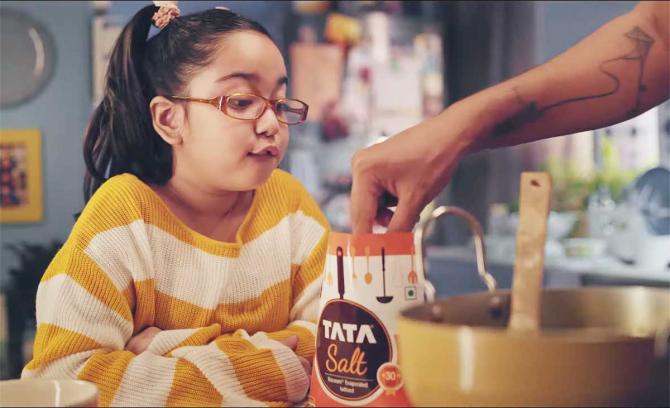 Tata Consumer Products has brought together different consumer brands from the Tata universe under one roof over the past few years.
Tata Consumer Products Managing Director and CEO Sunil D'Souza tells Deepsekhar Choudhury about the FMCG major's e-commerce strategy, inflationary pressures on the business, expansion of out-of-home brands and more.
Is there more consolidation due by acquiring Tata brands into the TCP fold?
The whole idea of creating TCPL was to make sure we're creating one company, which has the entire end-to-end FMCG DNA. So it started off with moving Tata Consumer Business from Tata Chemicals into Tata Global Beverages and making it one company.
Then there was this piece which was slightly outside in terms of the NourishCo business, which was 50 per cent still owned by PepsiCo and we bought it back and we integrated that piece.
I think Tata Smart Foods was the last missing piece.
And recently, of course, we brought in Tata Smart Foods, which was incubated by Tata Industries Limited.
The idea is that all the consumer brands of the Tata Group will be under TCPL. And I think Tata Smart Foods was the last one out there.
Essentially, the whole piece has been put together.
Your e-commerce business grew 39 per cent year-on-year in Q2. What kind of growth are you looking at going ahead?
Fundamentally, e-commerce as a channel is primed for growth.
The pandemic led to a rapid expansion of the digital channel and that pace might slow down. It has grown from 2.5 per cent of sales before the pandemic last year to 7 per cent now -- and it should not be a problem getting to double digits.
There are multiple things that will help us get there -- but the biggest play will be on platforms like Amazon, Flipkart, Grofers, BigBasket.
There are three routes that will help us get there -- the biggest play will be on platforms like Amazon, Flipkart, Grofers, BigBasket and others.
The second is D2C which is about premium, very high-margin brands -- you can target a specific consumer and tailor communication to their personal profile using data analytics in this segment.
And the third piece which we're doing is we are creating a flagship TCPL store for all our products, which is called the Tata Nutrikorner, which is right now only in two cities -- Delhi and Mumbai.
After getting the model right, we can start scaling up across metros and then to the larger parts of the country.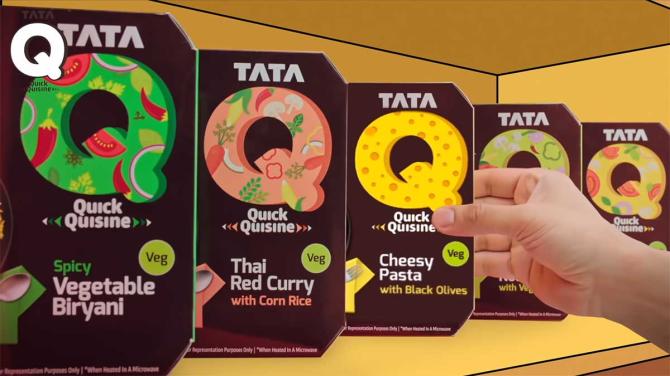 There is a Tata Neu part that is being developed and an ecommerce platform part that is existing. What will the online distribution look like in the future?
We will be wherever the consumer is.
The consumer is on Amazon, the consumer is on Grofers, the consumer is on BigBasket. They will also go to Tata Neu and through that medium reach BigBasket or Tata Nutri.
I don't think we will be exclusive in any form or manner anywhere.
Strong urban focussed D2C brands are springing up in the foods and beverages category. Would you be looking at acquisitions in this space?
I would look at an acquisition either because the brand has a category expertise that they're getting us, or very significant technology or a product differentiation, or a great team which knows how to play in that category.
If a brand ticks multiple boxes, there's no reason we would not look to do such a thing.
But the only thing is that I would want to be very clear that I'm paying the right price to create value for my shareholders.
If there is a certain pricing which is attractive to my shareholders, a certain value which I can create, if it ticks the boxes, of course, then of course we will. So, it has to pass muster both on the strategic front as well as the financial parameters.
The FMCG industry is reeling under the impact of high inflation. You have suffered from tea price inflation in the past year. Are price increases in the offing?
The two big businesses we have are tea and salt -- and we are seeing diametrically opposite trends in them.
Tea cost had gone up 70 per cent in the September quarter over last year, but it is stabilising now for the last two months now. It is below where it was in 2020, but above what it was in 2019.
The foods business is on the reverse slide because it is a freight-heavy business. Also, we use a lot of energy for producing salt which is starting to hurt.
Now, the cost of fuel is starting to impact the business. We use a lot of energy for producing salt which is starting to hurt.
As we speak, we have just taken pricing action for salt.
We have to make sure that while we have to tackle cost aspects, the consumer elasticity piece is taken care of so that our momentum continues.
Your guess is as good as mine as to how long this inflationary environment will continue.
Will there be a further expansion of out-of-home brands as urban centres are reopening fast?
We opened 45-50 Starbucks stores in the last year as we were never in doubt about the brand.
The expansion came to a halt during the first quarter due to Covid lockdowns, but we opened 14 stores in the September quarter.
Whether it is a geographical expansion or experimenting with new formats like drive through and small sized stores, we are finding a good response.
At least from what I hear, most of the other big players are not in a comfortable position and so we have got a window of opportunity to accelerate our expansion.
Talking about Nourishco, when we took over the business 1.5 years ago, it was operating in 25 per cent of the Indian geography and today it is at 40 per cent.
Himalayan broke even last quarter. We are pushing very hard on out-of-home.
How will the global supply chain issues impact your coffee businesses?
We operate on both sides of the board in coffee -- while the Eight O' Clock business in the US buys, packages and sells coffee, our coffee business in India produces and sells.
So, we will see an impact from both sides of the coin due to a number of recent events -- the Brazilian crop damage, Vietnam lockdowns and international logistics logjams.
As coffee futures have jumped up from about $1.48 to $2.25, we've taken pricing in the US business.
We should be okay for this fiscal year in the US at least because we hedge coffee prices and buy futures and contracts to ensure predictability.
Similarly, when Tata coffee sells in terms of advanced contracts. So, it's not that you will see all the impact right now, but you will see impact on both sides of the coin for Tata Consumer Products going forward.
Tata Consumer Products' marketing spends are on an upward trajectory. What is the roadmap on this front?
So far, if you look at our ad spends compared to the rest of the industry, we were lagging behind. And as we expand distribution and work on innovation, we have to make sure we create consumer pull through advertising spends, and that's what we are driving towards.
A year back, when we did the Tata Consumer Products integration, we said we will generate about Rs 100 crore-Rs 150 crore of synergies, and some of them will flow to the bottom line while some of them will be redeployed in the business.
So, advertising spend is one of the pieces where we have started to redeploy over a period of time and we will be reaching the industry benchmarks.
Feature Presentation: Ashish Narsale/Rediff.com