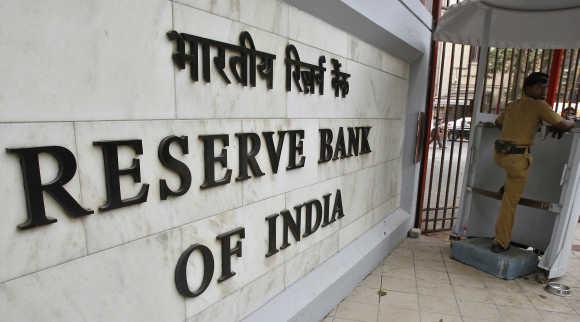 Double-digit lending rates are too high for producers
The general expectation is that, come Tuesday, the Reserve Bank of India will drop the overnight rate at which it lends money to banks (known as the repo rate) by 25 basis points to 6.50 per cent.
A cut has become more or less inevitable, it is widely assumed, because the government has stuck to the path of fiscal correction in its Budget for 2016-17; as a consequence, the Centre's borrowing programme for the current year is smaller than it has been in absolute numbers for the last five years, while the monetary base has expanded substantially in this period.
In another step that facilitates a cut in the policy rate, some small savings rates (which compete with bank deposits) have been cut very recently.
Perhaps, because of these, a minority of commentators has talked of the possibility of a steeper 50-basis point cut in the policy rate.
But consumer price inflation till February has remained above the five per cent mark, where it has been through most of the past year.
Also, states will be borrowing more in the market to finance the 'UDAY' scheme for salvaging power distribution companies.
All things considered, it should be safe to assume that a governor who has placed much stress on bringing down inflation will opt for a smaller step just now.
If Governor Raghuram Rajan sticks to the generally expected course, the cumulative reduction in the policy rate since the start of 2015 would become 1.50 percentage points, and the rate itself would be at its lowest level in the last six years.
It is unlikely that the RBI will drop rates any further until the inflation rate drops below five per cent. Some expect this to materialise very soon; in any case it is quite likely once there is the assurance of a good monsoon.
Most commentators, therefore, see the possibility of a second cut of 25 basis points only later in 2016.
Is that low enough? Not for producers who have been living with low price realisation because of insufficient demand, or who suffer from a lack of pricing power because of surplus capacities in many sectors.
Bank lending rates in the double digits are simply too high when wholesale prices have been falling in many instances.
Although banks have very recently switched to fixing base interest rates on the basis of the marginal cost of funds, and thereby brought down rates a tad, the drop is too small to bring any comfort.
A policy rate cut would therefore be welcome, since it would bring with it the promise of further small cuts in bank lending rates.
But even then, lending rates will not become reasonable in many producers' eyes until there is greater convergence between wholesale and consumer price inflation.
This can happen only in a good monsoon year, when food prices (which heavily influence the consumer price index) come under control, or when the tumble in commodity prices gets reversed.