The most important highlight is setting up of a regulatory authority in each state to monitor real estate projects, address buyers' grievances.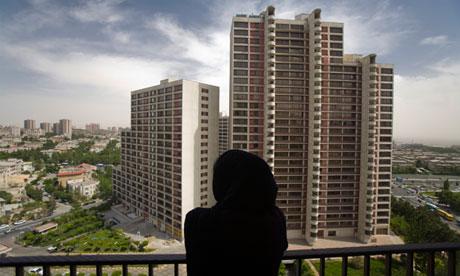 Image: Real estate developers have high hopes of pick-up in demand in 2015. Photograph: Morteza Nikoubazl/Reuters
The need for a regulatory authority has been felt since a long time in the real estate sector, struggling for many years due to tough market and economic conditions.
Although overall demand has seen an upward trend, delays in completion of projects have punctured retail home-buyers' confidence.
It also adversely impacted the sector's overall image. The additional cost on home buyers on account of prolonged bank interest has been adding to their existing pain.
The wait got finally over with introduction of The Real Estate (Regulation and Development) Bill, 2013.
The Cabinet's approval on certain amendments in the Bill (recommended by a panel) brings it closer towards final enactment.
Some of the amendments approved by the Cabinet include measures to encompass a large number of projects under the regulator's ambit and stringent compliance for real estate developers, which include builders' liability for structural defects, deposit of sale proceeds in an escrow account, interest on delays in completion of projects, time limits on disposal of customer complaints and formation of residents' associations, etc.
Home buyers can soon expect the consent of law makers on this Bill.
Once enacted, the government would have more teeth to regulate the contracts between buyers and sellers in the real estate sector to ensure consumer protection, and standardisation of business practices.
A noteworthy highlight of this Bill is the establishment of a regulatory authority in each state to monitor real estate projects and address home buyers' grievance.
It is a step forward to build retail investors' confidence in this cash-strapped sector and ensure speedy approvals (through single-window clearances) and timely completion of real estate projects.
It can be further expected that this Bill, on coming into force, will bring in more transparency and accountability into the sector, which would benefit both the developers and buyers.
All this sets out one thing very clearly - the real estate buyers stand to gain and shall be protected from any malpractices from developers in future.
The requirement of having a prior approval for projects from the authority and even after the project approval, the monitoring powers available with the authorities acts as a big relief and shall provide a much-needed cushion of comfort to the retail buyers/ investors.
However, it needs to be seen how strongly are the proposed regulators able to perform their functions and how quickly do they address home buyers' grievances.
Enlarging the ambit of the regulator without adequate infrastructure and resources could be a risky proposition as it might burden the authority with voluminous cases.
The efficiency of state governments to ensure smooth and effective implementation of the legislation at the grass-root level would also play a key role in the overall success of this Bill.
While it is too early to anticipate any such bottleneck at this stage, pro-active measures towards a quick implementation of the Bill should be on the radar of the government to ensure seamless execution later on.
---
Suraj Nangia is a partner, Nangia & Co