'Khan Market is useful, if not central to our existence,' says Kishore Singh.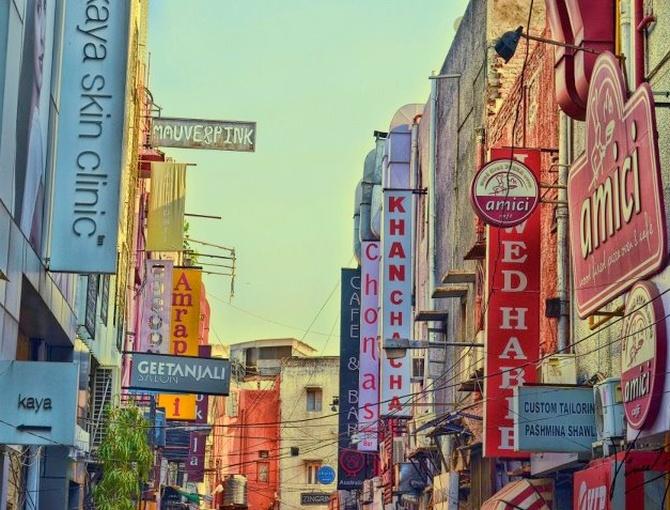 Of all the sobriquets heaped by the right -- 'sickulars', 'libtards', 'presstitutes' -- the one I'm most partial to is Khan Market 'gang'.
As a partial liberal, part-time secular, disqualified member of the fourth estate, it felt good to be nominated for the moniker on the very day a bunch of us chose to partake of its dubious pleasures.
It wasn't entirely to our satisfaction because election-induced prohibition took the edge of what could have been a pleasant weekend lunch.
Far from planning coups or bandying politics, the only thing subversive on our mind was the option of choices on the menu.
Not quite a gang, we were just a bunch of giggly, gossipy ex-colleagues somewhat melancholic for lack of liquid sustenance.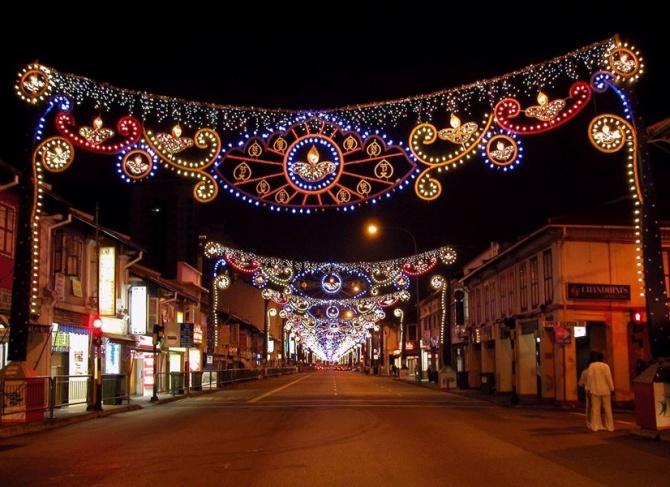 Khan Market is useful, if not central to our existence.
For most of us, its book stores have been a whistle-stop for piling up the latest thrillers, biographies, summer reads and those endlessly banal books on the state of India's society, politics and business.
My own children don't visit the bookstores, but do keep its many bars and restaurants in reasonable profit.
My wife shops -- or sends me to shop --for meats and cheeses, and I stock up on tonic water and handy bites while there.
There's a reasonable variety of breads to be found. My son discovered, quite by chance, a haberdashery where he gets his office wear tailored.
There used to be an apothecary we would patronise, but it deals more in spa and beauty products than medicines now.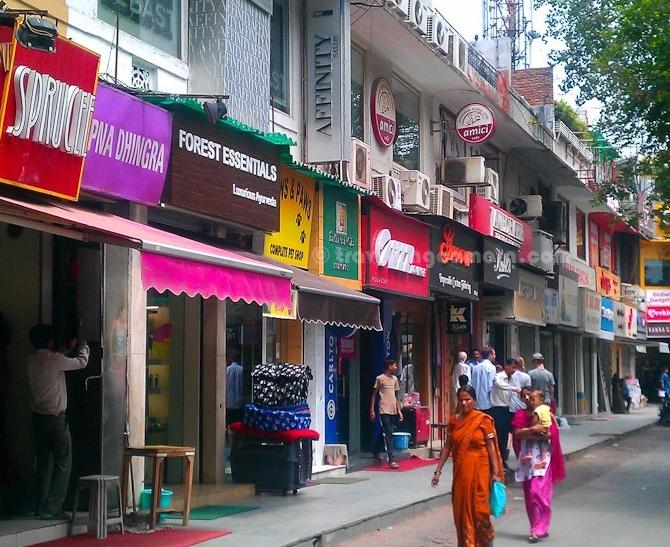 There's other stuff we pick up from Khan Market -- the season's first cherries, for instance, our dog's pet snacks and shampoos, gifts for friends, crockery, cutlery, readymades and shoes.
I've had paintings framed here, and bought condiments. Flowers too, though they're expensive and best bought outside the cemetery behind the market.
My driver used to take our cars there for repair, and for reconditioning audio systems or ordering upholstery and floor mats, but has since shifted his custom to another, cheaper place.
Those of us who don't have the patience to shop for lights in the wholesale markets of Old Delhi find Lok Nayak Bhawan convenient, though there's a part of it that stinks inexplicably of urine.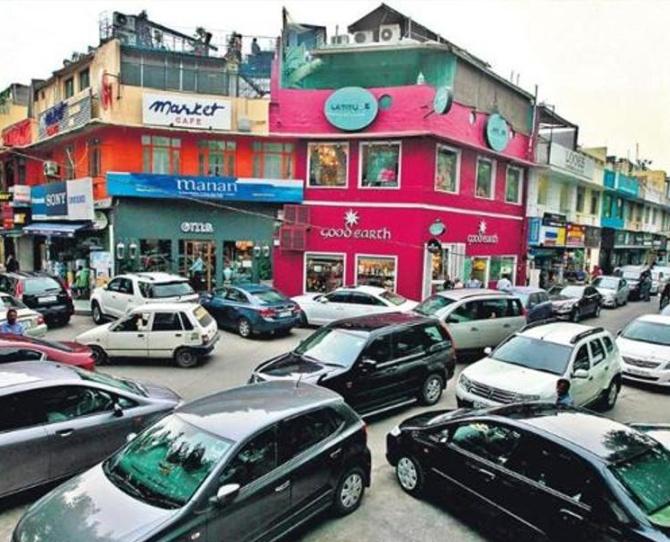 Khan Market has come a long way from when it had neighbourhood-style kirana shops, a mithaiwalla from where we bought samosas, one of the best music shops in the city, and a butcher who would make fresh keema while you waited.
These have all gone the way of history. Khan Market is now more expensive and caters to the well-heeled, an aberration in the government colonies that surround it.
But it has something the tonier malls don't -- a sense of belonging, a place for people like us who don't flash branded bags and tint their hair blonde.
It may be mere coincidence that it shares the vicinity with the India International Centre and the India Habitat Centre where the literati and culturati meet, and remains a place where you're more likely to bump into friends and acquaintances than at most soirees.
It doesn't feel 'gang' like, and the parking can be an ordeal, but if there is a Khan Market tribe, it isn't something to be wary of.
That it comes without a membership fee and doesn't require prior approval is merely a bonus.
All photographs: Kind courtesy Khan Market/Facebook