Envisioning and implementing a Railway innovation programme needs attitude training and skill impartation, says R Gopalakrishnan.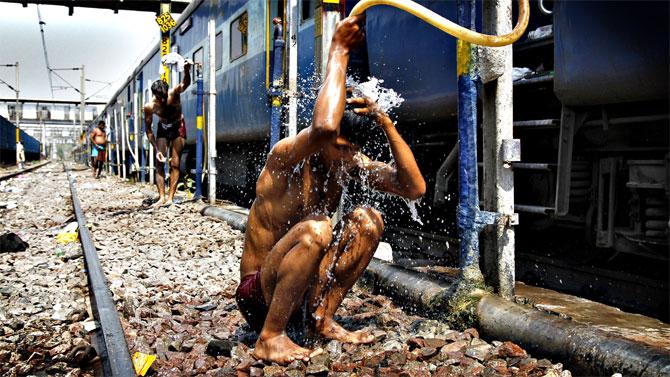 Image: Men use pipes that supply water to the trains to bathe with at a railway station in Allahabad. Photograph: Jitendra Prakash/Reuters
Many initiatives and announcements by Prime Minister Narendra Modi emerged last year. Among his exhortations, a particularly inspiring and widely appealing one was the need for a clean and sanitary nation, Swachh Bharat. In InnoColumn, innovation and sanitation were featured even before Modi became Prime Minister.
It is fair to add that for decades before that column, outstanding scientists, politicians and social workers dwelt on the same theme. However, there is a magical diffusion of any message when a prime minister says it. The time has come finally for a concerted and synergistic drive on Swachh Bharat. Any multi-pronged solution requires a coalescing of administrative, scientific and social forces. India has a great opportunity now to focus and innovate in a domain where success can deliver huge side benefits.
In the recent weeks, newspapers have carried reports of the PM's exhortation on this subject at the Shashti Abda Poorthi function of ICICI Bank. He wanted the bank (and other institutions) to help advance the cause. The Indian Railways, headed by the dynamic Suresh Prabhu, announced a reorganisation and refreshment of the Railway Board.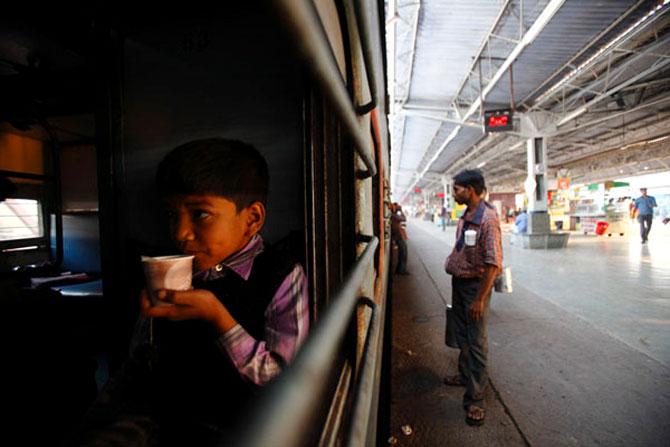 The Railways can play a key role in advancing the PM's campaign by carrying the message in an involving and emotional way all across the length and breadth of the nation - far more effectively than many other institutions. So this week's column is a call to Prabhu and the Railway Board chairman A K Mittal to add grist to the mill of Swachh Bharat. But how?

On behalf of the National Innovation Council (NInC), chaired by Sam Pitroda, I had made a formal slide presentation to the full Railway Board on March 7, 2014. The presentation was titled 'Aavishkar', and suggested as a joint initiative of the Railways, Tata Institute of Social Sciences (TISS) and NInC. The board gave me an attentive hearing. In the context of the PM's call, the board may like to take the dust off the NInC presentation, make required updates and improvements, and explore how the Railways can advance the PM's programme.
The Indian Railways is a symbol of inclusion and innovation in the country with multiple stakeholders. The Indian Railways transports over 9 billion people every year, almost 25 million each day. It employs 1.5 million people and its operation covers 24 states and three Union Territories.

Five steps (showcase-bubble up-shortlist-execute-reward) had been suggested in the NInC presentation: first, use of Indian Railways to showcase innovations with the goal to inspire, instigate and provoke stakeholders to contribute ideas. Second, to bubble up the ideas by implementing a system to acknowledge and capture the ideas. Third, to shortlist the innovation ideas; fourth, to execute; fifth and last, to reward the innovations. For each of these five steps, detailed charts were presented to demonstrate details of how the programme can be devised and implemented.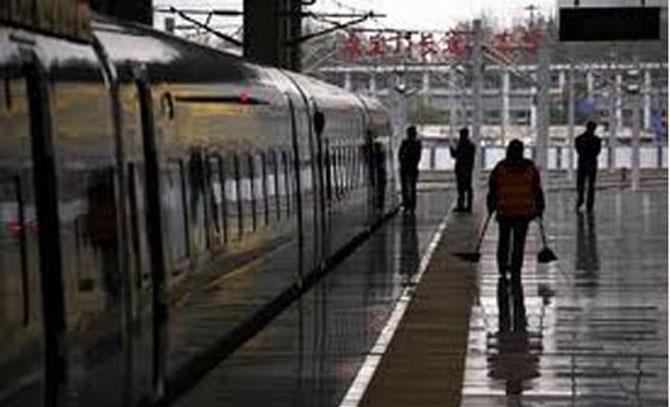 One important element was to launch a CWS, Challenges Worth Solving. Public sanitation and open defecation could, for example, feature very legitimately in the CWS programme. To achieve any modicum of success, an information technology backbone would be required to capture and process the thousands of ideas. A 'Rail Innoverse' software was recommended to create a repository of all ideas and to enable ideas to flow swiftly in the value chain. Tata Consultancy Services (TCS) has anyway announced its contribution of Rs 100 crore to the PM's programme: TCS could well be the software partner to create and run 'Rail Innoverse'.

Envisioning and implementing such a railway innovation programme needs attitude training and skill impartation. On behalf of NInC, TISS said that they would be delighted to partner on such a programme. The NInC offered to join the Indian Railways in the funding of the programme. This would require an aggressive advertising and marketing programme. Creative roughs were presented and demonstration advertisements were also presented.

The NInC does not exist anymore. But the Indian Railways and TISS do. Can Prabhu and Mittal step up to the plate?

By the way, the same theme was presented separately to India Post. India Post, too, has a wide reach and huge capability. India Post could also lead. If India Post and Indian Railways lead, the nation has so much to gain. If they fail, they will fail the PM.
---
R Gopalakrishnan is Director, Tata Sons.