Indian coffee shops market over the next four-five years will grow between 6 and 18 per cent CAGR, all due to the growing coffee culture among the youth, increasing urbanisation, rising disposable income levels and changing eating and drinking preferences, says Atanu Biswas.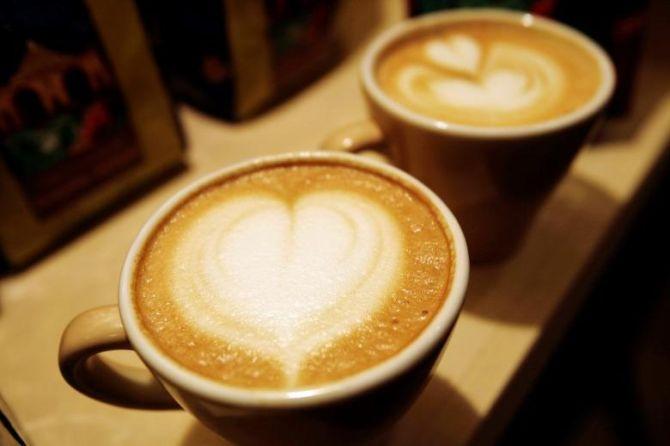 The book The Great Good Place (1999) by Ray Oldenburg has the subtitle: Cafés, Coffee Shops, Bookstores, Bars, Hair Salons and Other Hangouts at the Heart of a Community.
Certainly "home" was labelled as the "first place", and "work", be it office or college, as the case may be, was designated as the "second place", and these gathering locations were defined as "third places", a place between home and work where people spend their time as a community.
While the French use the term "rendezvous" to describe this third realm, Oldenburg adopted the term "third place" to provide "a generic designation for a great variety of public places that host the regular, voluntary, informal, and happily anticipated gatherings of individuals beyond the realms of home and work".
And cafés emerged as an ideal "third place" in the cities, and it is related to globalisation and the creation of urban public space.
The tremendous role of French cafés in the French Revolution or the London coffee houses during the Enlightenment are well-known.
The same is true in other parts of the globe, even in India.
For example, the Coffee House near Presidency College (now Presidency University) and Calcutta University in Kolkata has played a leading role in the cultural and intellectual flow of the city.
There is an emergence of chains of coffee shops during the last few decades or so.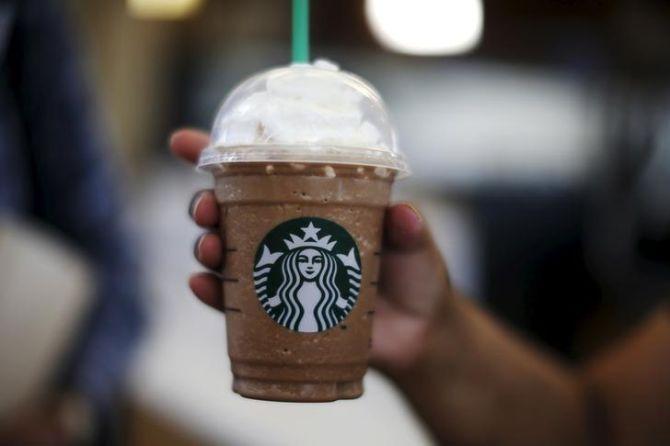 Certainly, conversation is still the main activity at these third places.
While modern cafés of the Western world like Starbucks offer a comforting and neutral ground for social interaction, the emergence of coffee shops in a country like India with traditional values might have the additional impetus of finding "privacy in a public place".
People hang out there for relaxation, leisure, romance, negotiations, fixing marriage and divorce, businesses, real estate deals, interviews, counselling, studies, projects, and what not.
And often alone with laptop, tablets, books, study notes, and newspapers - all over a cup of excellent coffee.
The US coffee shop chain Starbucks owns and licenses about 30,000 locations in about 78 global markets.
While Starbucks, under the nourishment of Coffee King Howard Schultz, has become the global giant in the business of café, many other countries have their own brand, customised according to their culture and social need.
For example, while Second Cup is a very special chain in Canada, they've another popular but less expensive chain, Tim Hortons, with 4,300 outlets globally.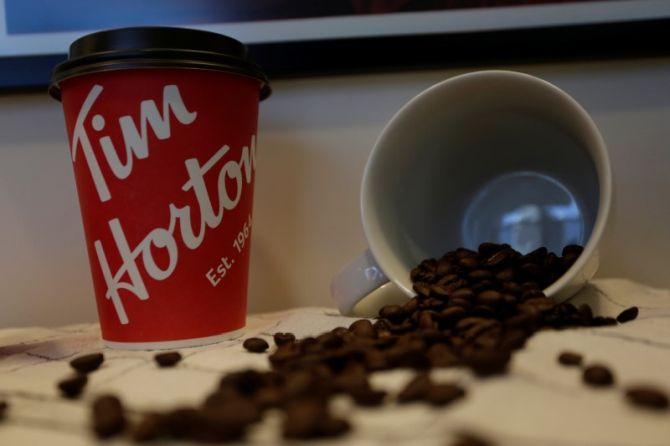 One of my Canadian friends told me that whenever he drives to the US, he stops by the last Tim Hortons' outlet before the US border and picks up a cup of coffee as he'll not get it before returning to the country.
Similarly, there is Costa Coffee in the UK, or the Doutor Coffee of Japan.
In some cases they are primarily for coffee, and sometimes they are more of eateries accompanied by coffee - as in the case of Dunkin' Donuts.
In the countries with a rich heritage of coffee, like Italy or Spain, excellent coffee shops feature in every street corner, even in small towns or rural areas.
They are often local, and also enriched locally.
In Singapore and Malaysia, there are plenty of kopitiams, the traditional coffee shops that serve as outlets for tea, Milo, and light snacks as well.
Many Malaysian towns and cities have their own brand, Georgetown White Coffee, a completely different type of preparation of coffee powder from the seeds.
While coffee shop chains like Barista, Costa Coffee and Tata Starbucks are operative in the Indian market - even by localising their products, Café Coffee Day has undoubtedly emerged as the "Made in India" brand for cafés or "third places" for the Indian urban middle-class.
In addition to offering excellent coffee, these cafés offer comfortable seats in air-conditioned environment, music, and clean toilets.
Different studies have projected varied growth rate of Indian coffee shops market over the next four-five years - 6 per cent to 18 per cent CAGR - all due to the growing coffee culture among the youth, increasing urbanisation, rising disposable income levels and changing eating and drinking preferences.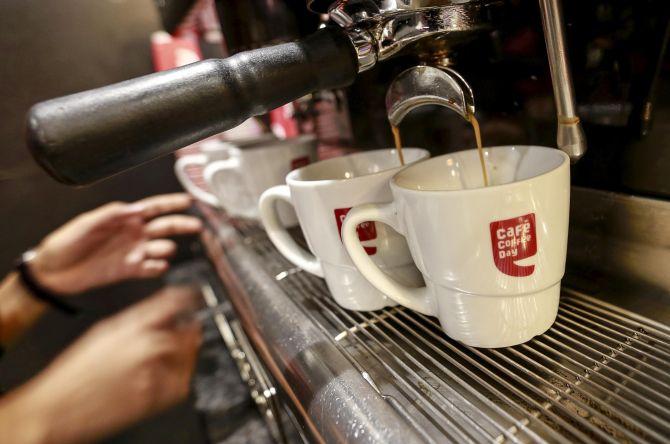 For example, according to a 2018 report by market researcher Euromonitor International, the Indian café chain market will reach Rs 4,540 crore by 2023.
Undoubtedly, a big chunk of the demand for coffee is emanating from the metros and big cities, and expanding, of course.
Starting from a single cafe in 1996, CCD now has around 1,750 cafés, across 250 cities, having 20,000 employees, and a brand value of Rs 8,000 crore.
In 2018, the US coffee shop market was $ 45.4 billion, while the Indian market was less than 1 per cent of that.
However, with the emerging economy of trillions of dollars, and tremendous social aspirations, the inclusion of tea and snacks - offering even local Indian items like samosa - and the expansion of cafés beyond the metros and Tier I cities can revolutionise the whole café retail business.
Needless to say, it will change social interactions by creating ample opportunities for "third places" in small towns as well.
Atanu Biswas is professor of statistics, Indian Statistical Institute, Kolkata.