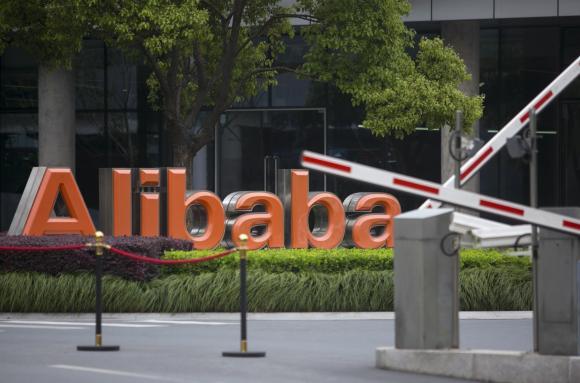 Buzz around Alibaba's IPO was created from the time the firm went for filing earlier this year, as if a multi-starrer blockbuster was about to hit the theatres.
The Alibaba Initial Public Offer (IPO) has caught the imagination of investors.
It made a spectacular debut that made many billionaires richer.
The stock jumped significantly on listing. For a jumbo issue of $22 billion, this is remarkable.
What is even more amazing is that Alibaba did it for a second time. Read this Reuters article of November 6, 2007: "Shares in Alibaba nearly tripled on their trading debut on Tuesday, beating all expectations, after China's largest e-commerce firm raised $1.49 b in Hong Kong's most popular IPO."
Adding: "The stirring debut reflects voracious appetite for China-related stocks, as investors, many of whom received far fewer IPO shares than they wanted, shrugged off the Hong Kong market's sharp drop on Monday and what several observers consider to be a sky-high valuation to buy Alibaba shares."
The location has moved from Hong Kong to New York; instead of Alibaba (dot com), it's Alibaba the holding firm; the offer is $22 bn, instead of $1.49 bn.
Yet, the story of euphoria and disbelief is the same. The Alibaba IPO is a great lesson in marketing. Buzz was created from the time it went for filing earlier this year, as if a multi-starrer blockbuster was about to hit the theatres.
In a way, marketing a public issue is like marketing a big movie.
You have to get people talking and get them to the halls in the first weekend. Gossips, link-ups and cleavages are all fair when you have a Friday date.
Alibaba did it all right; its spin masters fed all the media enough and more.
One story I liked was rehashed from the 2007 IPO run-up on how Alibaba got its name.
Obviously, it came from the 'Alibaba and 40 thieves' fable.
The point is, Jack Ma chose it for the instant recall from people across continents and races. You can google the exact anecdote in a San Francisco street from a CNN 2006 in interview of Ma.
North Block mandarins, sitting with truckloads of government-owned shares to sell this Diwali, should learn their lessons from him on how to come back with gold from the dangerous den of primary markets.
They should realise they are selling a story.
They should understand that the cabinet clearing the issue is not reason enough for investors to come and buy shares of government companies. Nor should they play Qasim, Alibaba's elder brother, who drives him out of his house in the tale, by being unfair to small investors.
The latest instance of the government's Qasimness was on display when it arm-twisted the regulator to change the rules governing related parties to suit the subsidy payout by Oil and Natural Gas Corporation, jeopardising small investors' interests.
Last week, the Securities and Exchange Board of India exempted government companies from a Clause 49 provision that mandated a minority investor nod for such transactions.
Is this the example the country's largest promoter wants to set for the hundreds of private ones who are waiting to go public?
Alibaba was a smart guy, who was also fair. Hence, he was rewarded. Qasim was not only unfair and greedy but also dumb enough to forget the 'Open Sesame' key.
The Alibaba story is not over until we get to see Qasim(s) lynched.